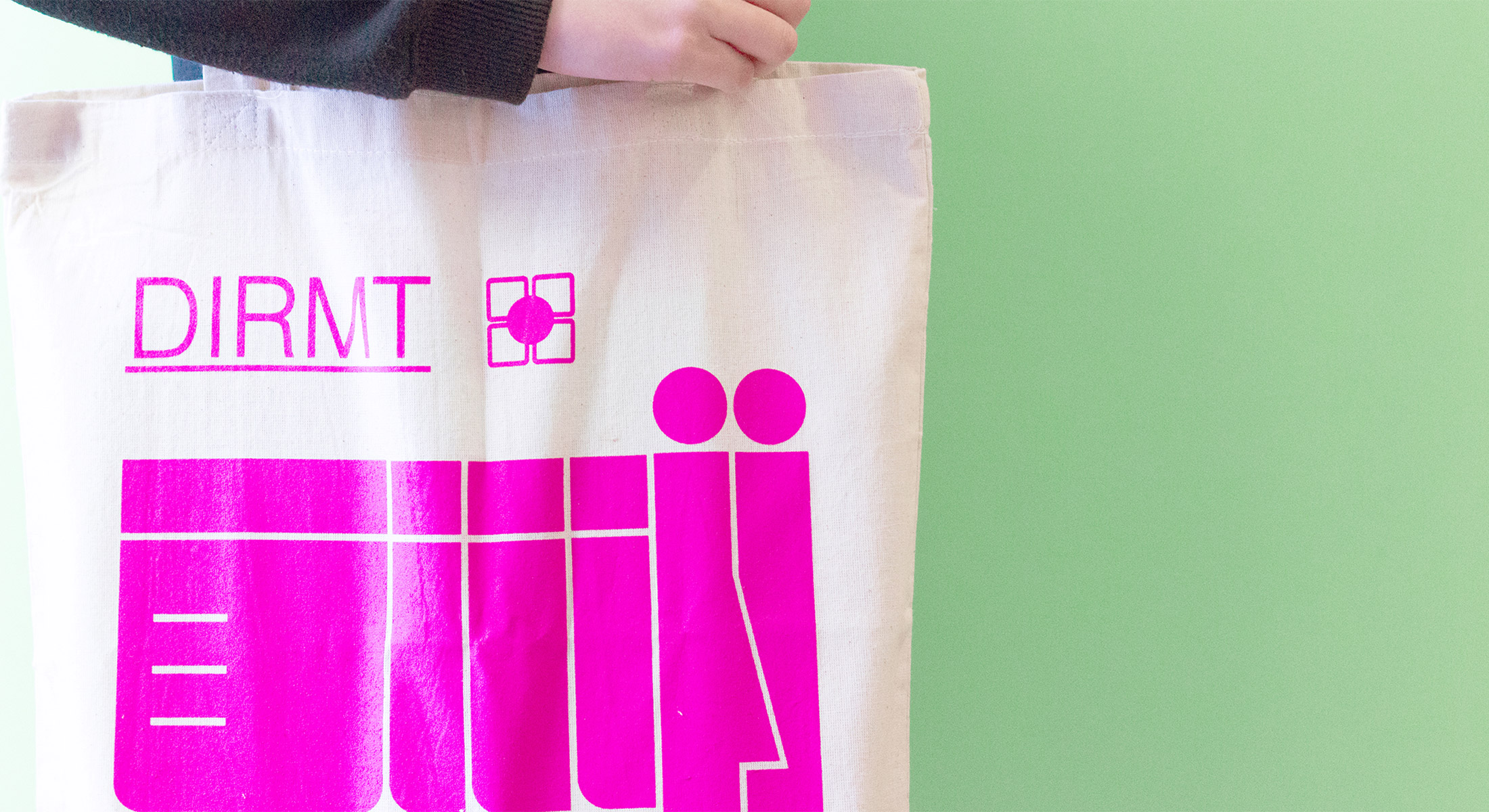 BOOK DESIGN
DIRMT - REGIONAL DEPARTMENT OF TRANSFUSION MEDICINE
ANCONA 2017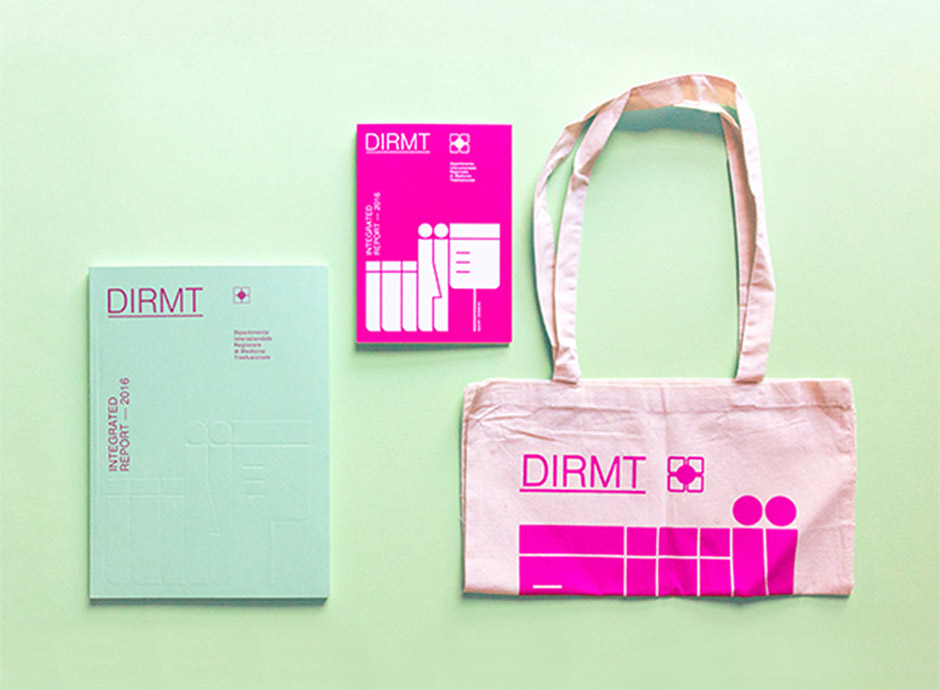 The Integrated Report of the Regional Department of Transfusion Medicine has been developed an alphabet capable of dealing with issues related to Transfusion Medicine, making them contemporary and easy to use. The iconography draws, using simple geometric shapes, icons that take their form and meaning from medical measuring and calculating instruments.
A topic with a specific and technical nature is made more accessible and immediate even to an audience with little literacy on the subject. The two-color printing, the choice of materials, printing techniques and packaging complete and characterize the project.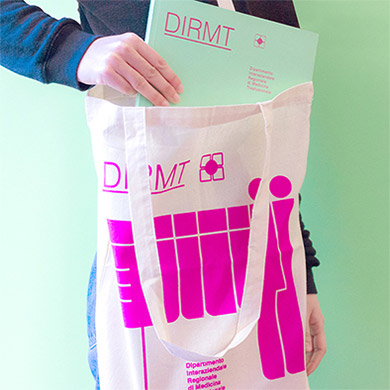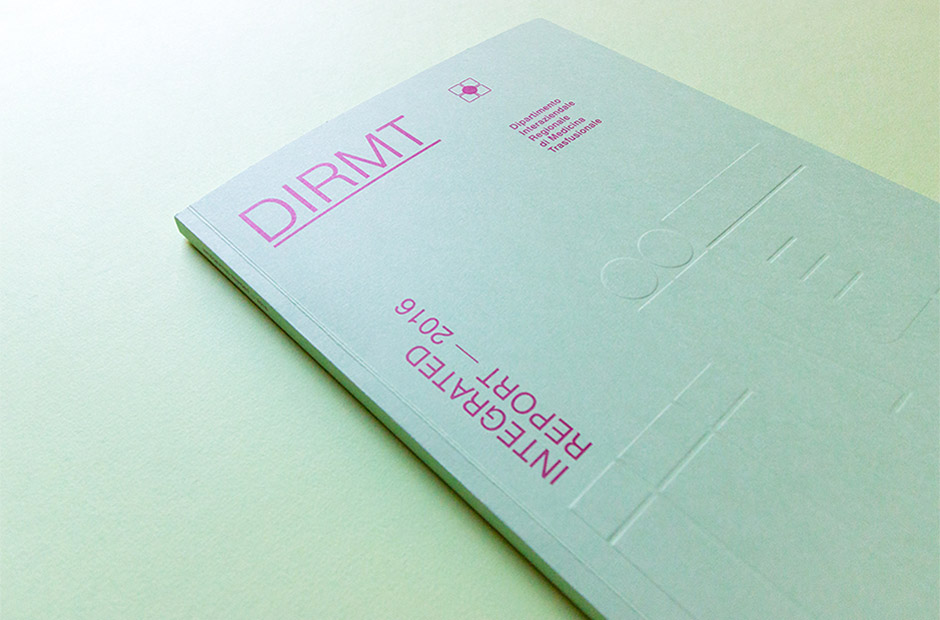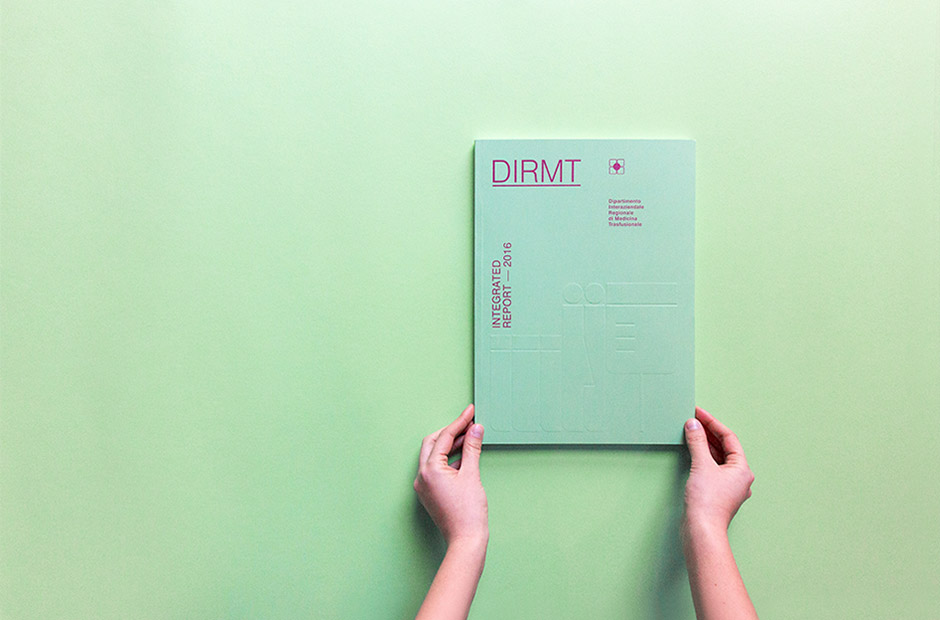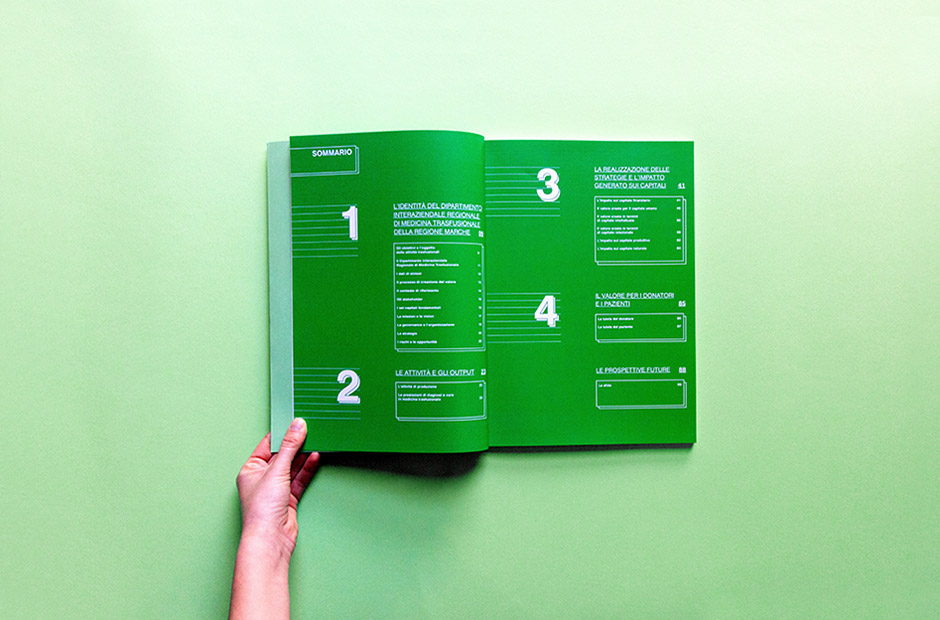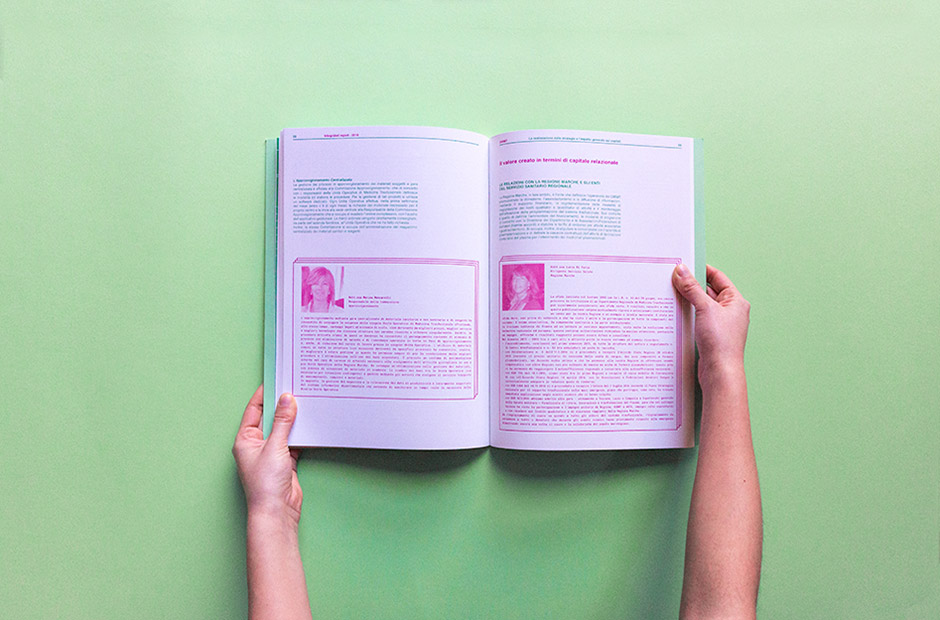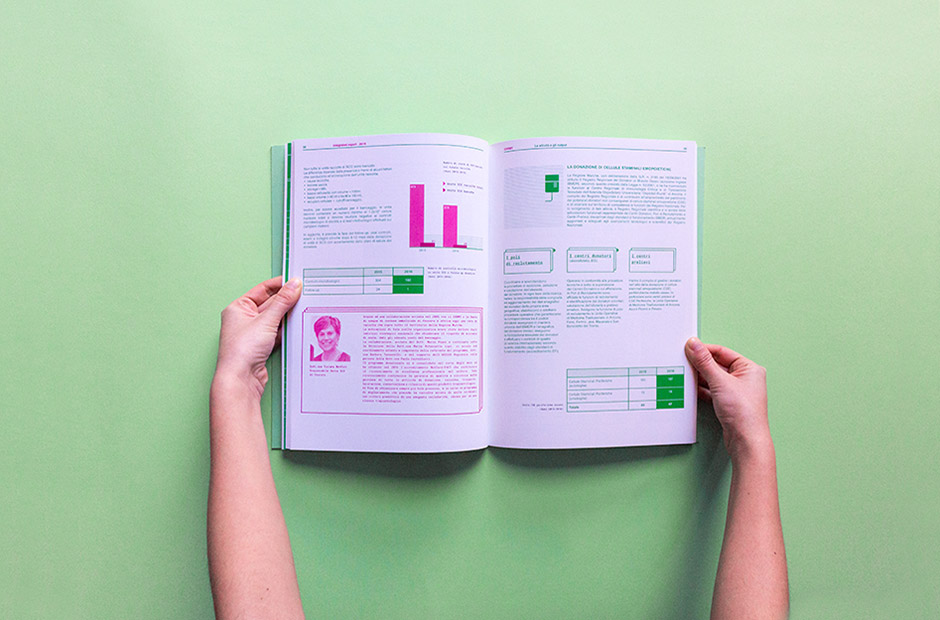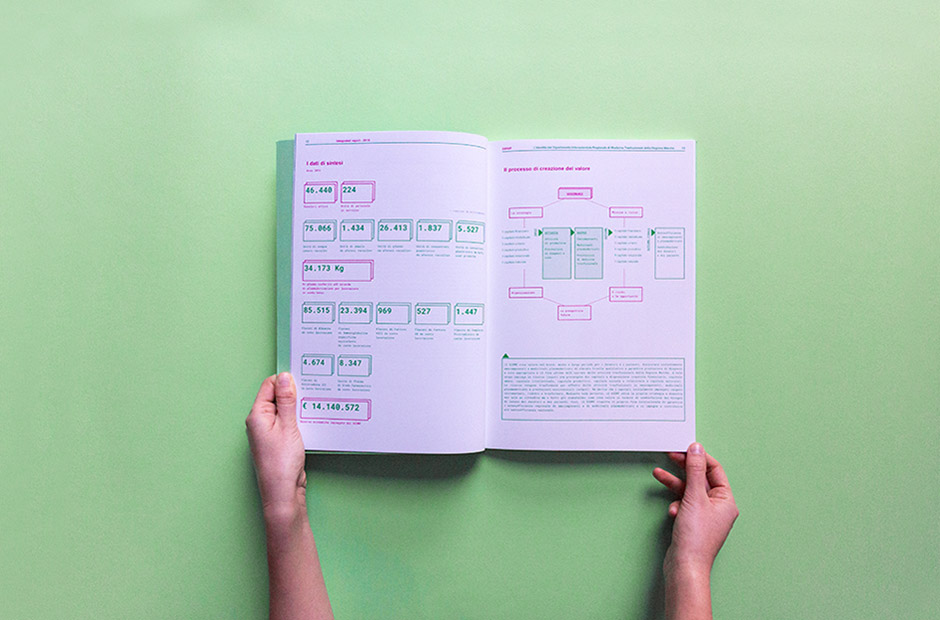 The communication for the launch event creates a dialogue between the theme and the territorial context in which the institution operates. In this way the plasma, in its cellular matrix, reinterprets iconically lines of conjunction and relationship, proper to the purpose of the project.
In support of the communication, a kit was developed to welcome guests and give them an excerpt from the report, the Integrated Report and a coordinated shopping bag.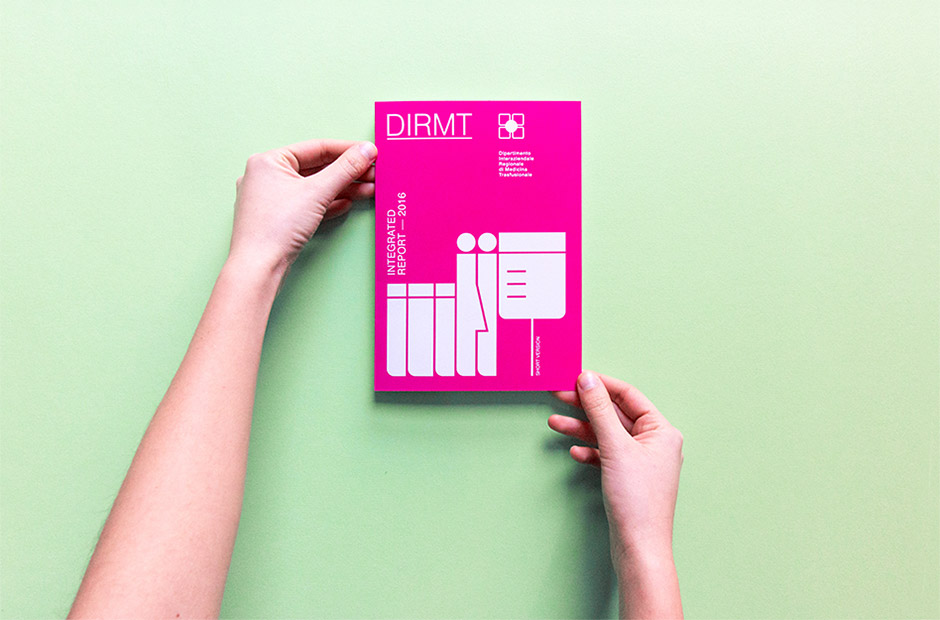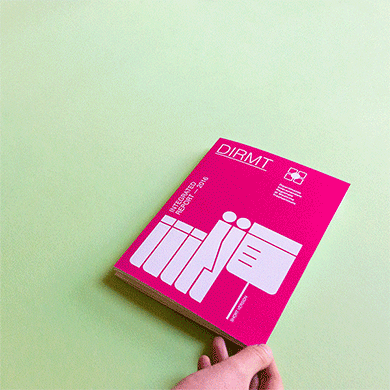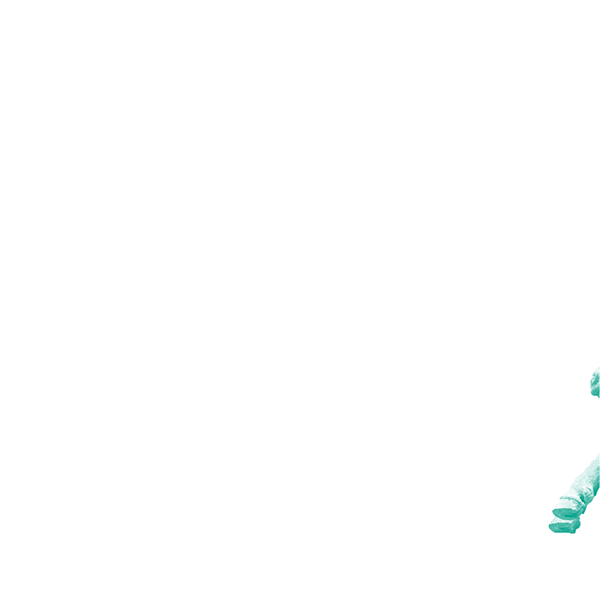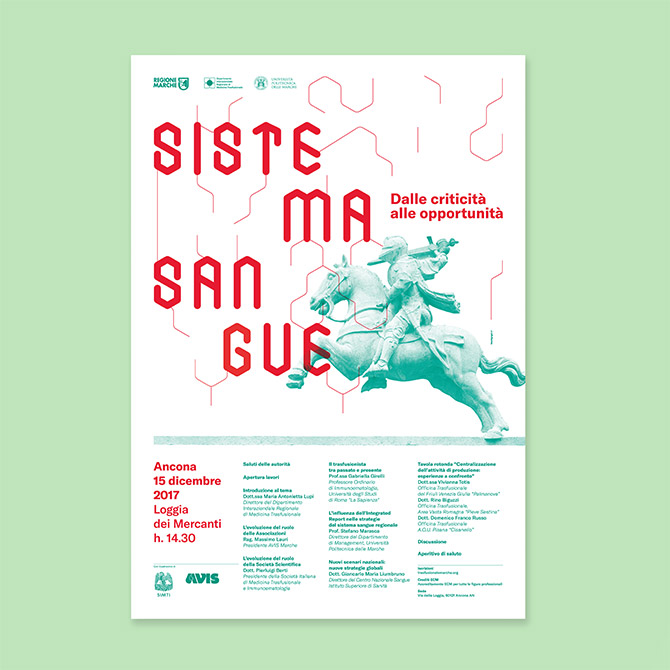 link to contatti
Would you like to know more?
Write what you think, we love to exchange opinions!