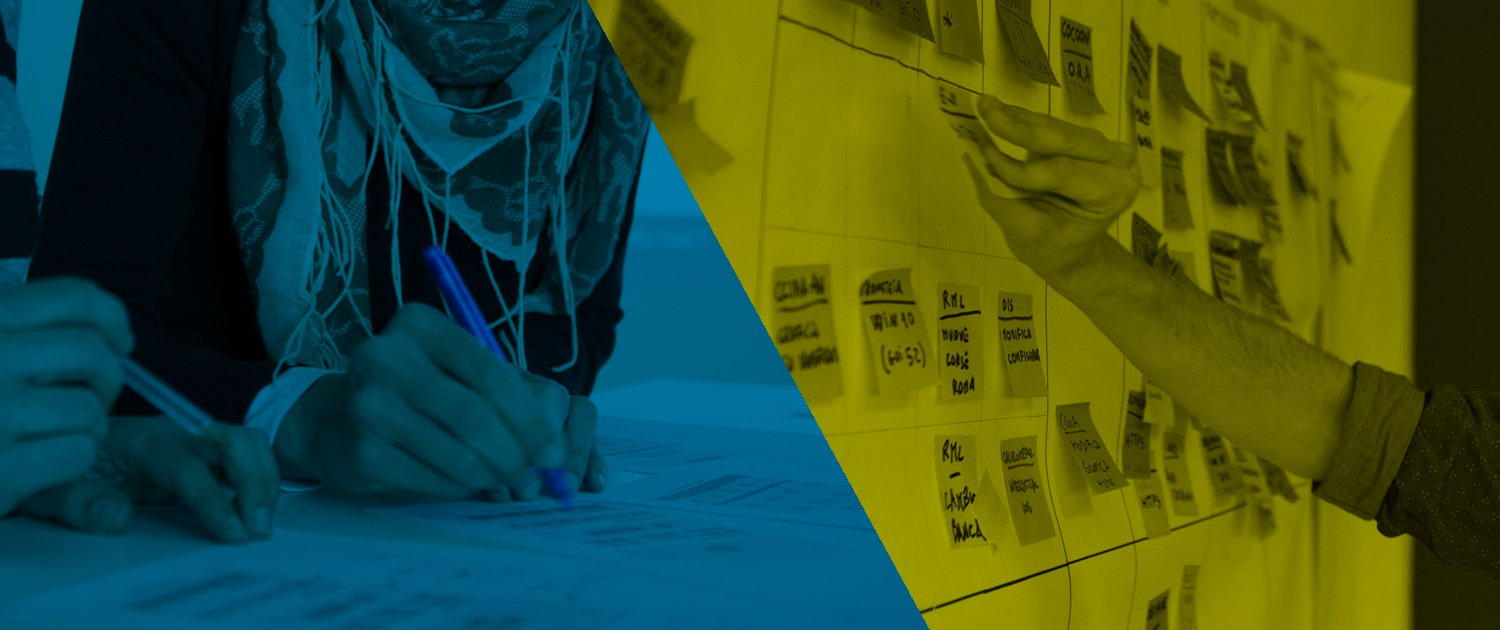 BRAND IDENTITY
EXTRATEGY
MONSANO (AN) - 2016
Michele: "Hi Massimo, how are you? We should think about our payoff internet way which does not represent us anymore, would you like to help us?"
This is how, six months ago, the collaboration which led Extrategy to present the new identity on the occasion of its fortnightly. The strong relationship of friendship and admiration which binds our two companies, made us feel a very strong sense of responsibility towards this new project, especially because Michele and Silvia have been relying completely on us since the beginning of their activity. To be able to face a project of identity you need to know in depth the reality that you have to communicate, but even when you know a lot about it there is the risk of not being objective. For those of you who have not yet been to the extrategy office, from the first step on the stairs leading to the open space on the first floor, the look focuses on logos, quotes, pieces of history of the Company and the web in general and, step by step, the presence of people is becoming stronger. Actually, the extrategy team is very neat, composed and immersed in the management of projects, but at the same time their presence passes through the walls full of post-it, the tables on which stand strange models made with Lego, personal work plans. Then there is something that slowly settles down, more slowly, the fact that each one in different ways, speaks, puts its own in the organization of work, in the management of time and space, actually contributes to build the identity of the company.

At the same time, everything is personal and made available to others, by sharing it. So when you read and hear stories of agile methodologies, open governance, open contracts, everything seems clearer and simpler than it is, almost obvious when you see it present, but almost unthinkable in other contexts.
"Coding to share" synthesizes all of this.
In extrategy they are the two souls that live in symbiosis: programming, sort out, organization, growth, training and the search for value, together with the desire to make themselves available, in sharing. The collaboration delivers a payoff that introduces a fluid identity, that each component of Extrategy can make its own, declining "coding to" in accordance to its role. Everything else was a work of calibration and subtraction, because when the contents are solid and structured, graphic design can and must be essential, minimal, authoritative in the use of elements of strong meaning but essential form. Fast in storing, easy in reproduction, effective in standing-out. An identity must not be just a dress, but give voice, with a personal timbre to those who have something to say and potential in doing. So we can only be proud to have seen all the team happy to feel their new dress on, which we did nothing but help to get it out of the closet.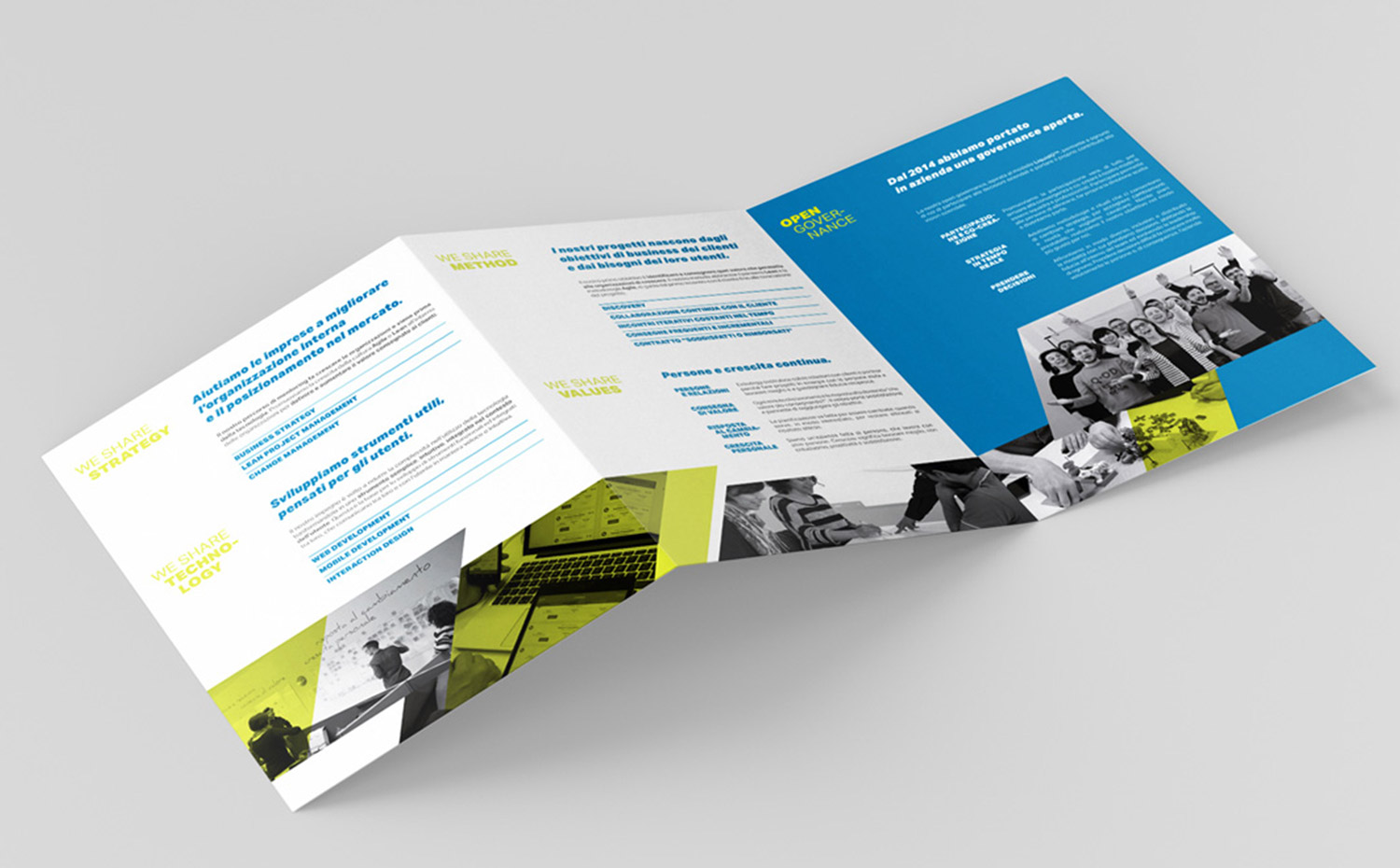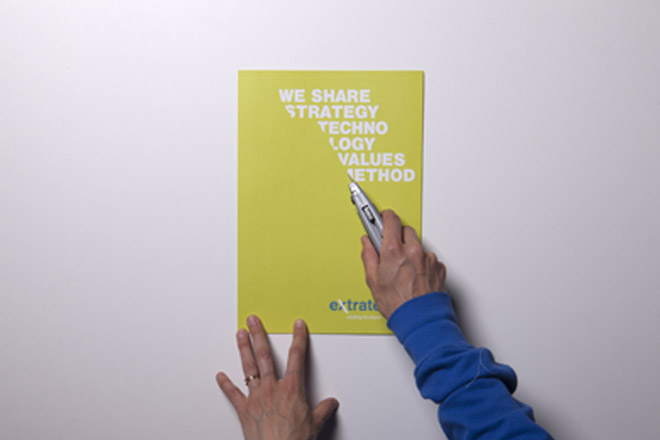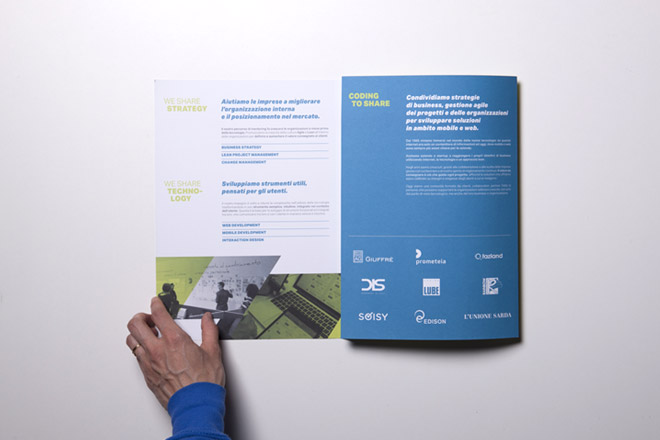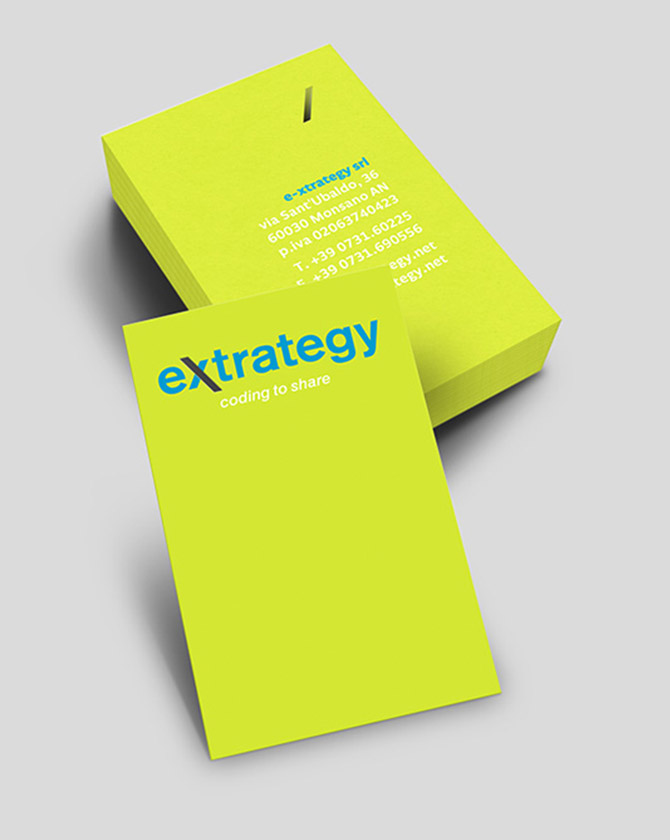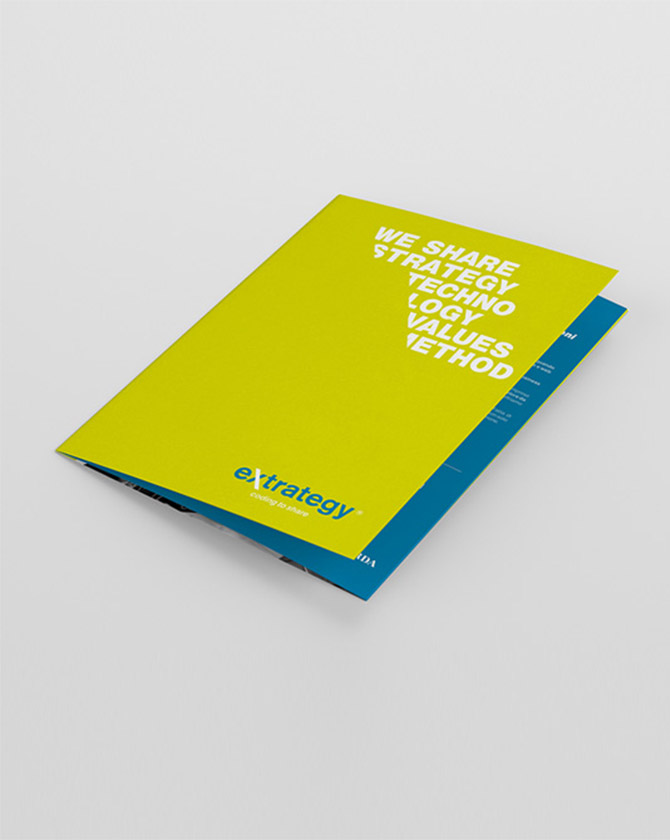 link to contatti
Would you like to know more?
Write what you think, we love to exchange opinions!