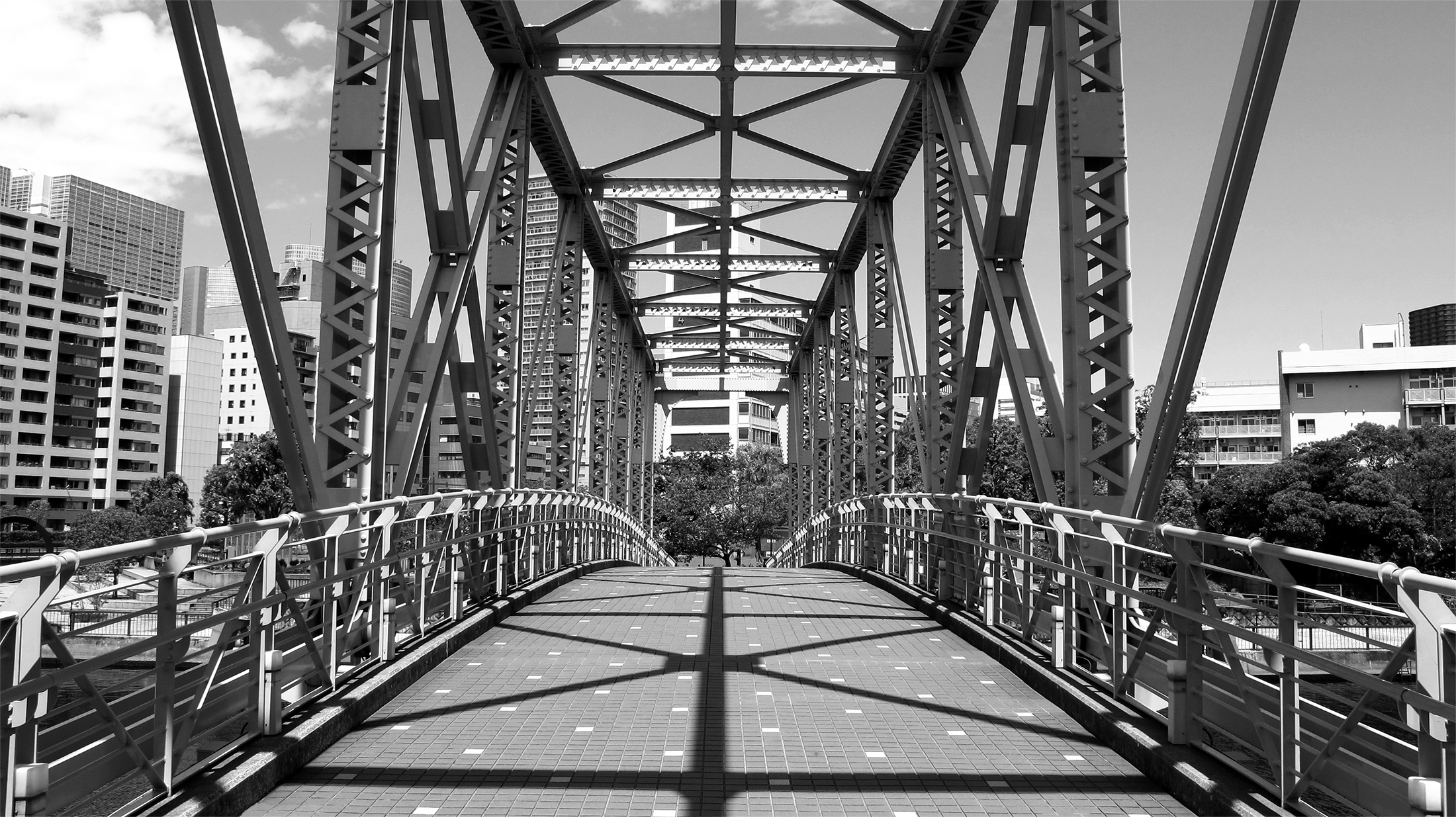 BRAND IDENTITY
NOVATEST
FALCONARA MARITTIMA
2019
Novatest S.r.l. is a company born from the experience of a team composed by experts who, for over 20 years have been working in Civil and Industrial Engineering, specifically in the field of Non destructive Controls.
Novatest supports designers and professionals by providing them with all the tools and skills necessary to achieve excellent results in the field of structural diagnostics and monitoring.
COMMUNICATION CORES
Empower the measurement,consulting and training cores by downsizing the products one, allows increasingly to position Novatest as a trustworthy and qualified company that is able to find the best solutions for the clients needs.
MEASUREMENT
The communication core Measurement tells the engineering, technical and design component starting from the structural diagnostic services, up to the realization of products and test and monitoring systems.
CONSULTING AND TRAINING
In the communication core called Consulting and Training we insert all the narrative elements that concern the special attention to the customer and the transfer of skills.
PRODUCTS
The Products core concerns the production and trade of products made ad hoc by the company, using the study of solutions that guarantee high safety standards.
THE RESTYLING
The new identity system is generated by the restyling of the brand, through a zoom on the portion of isotype in which the N is visible and highlighted by the relation between the two arrows and the background.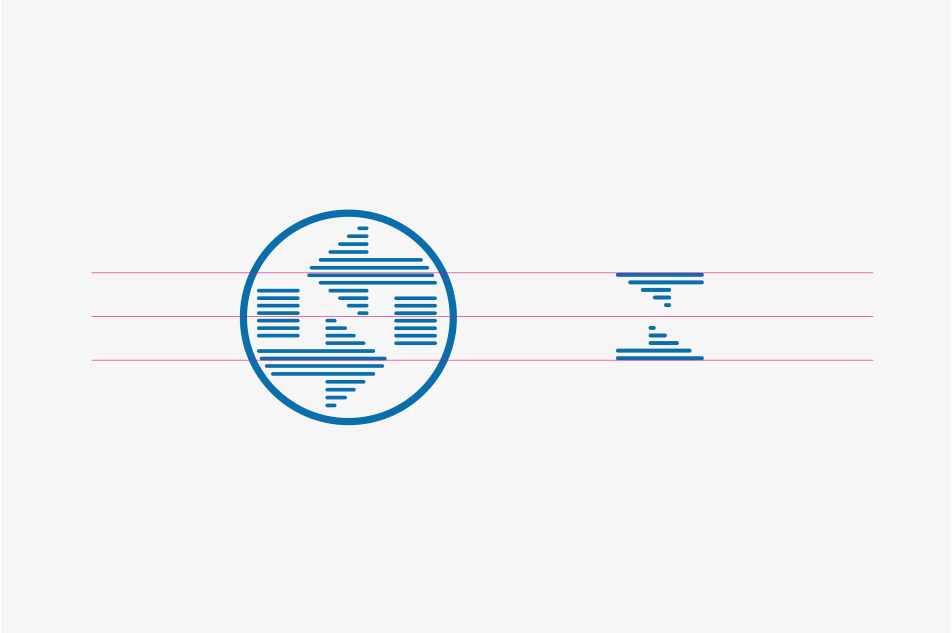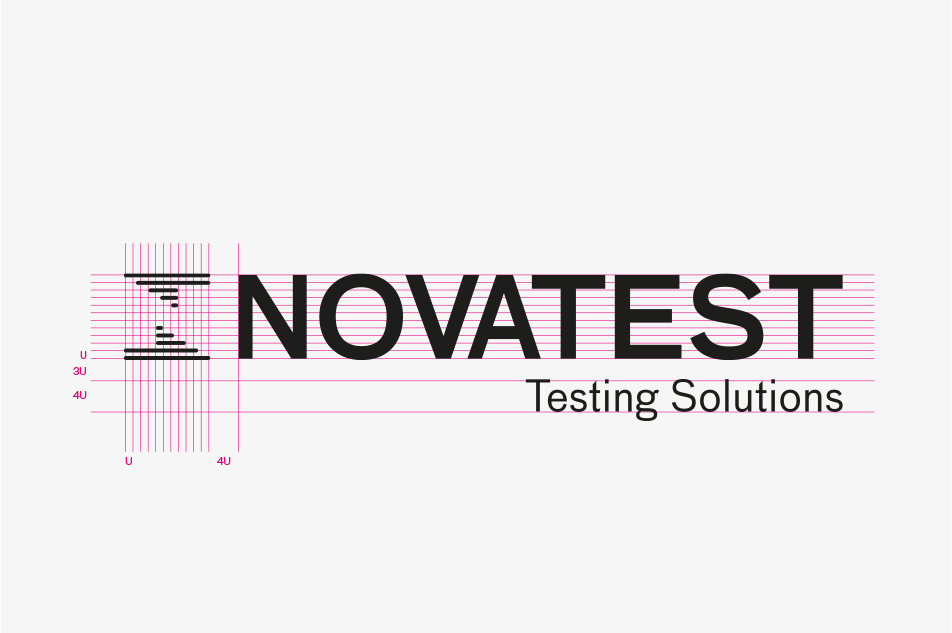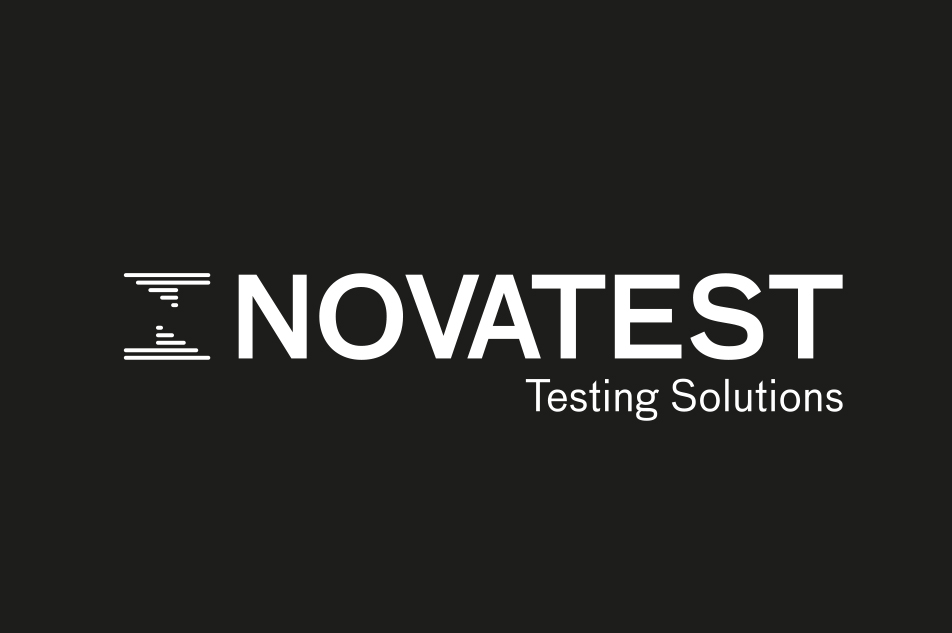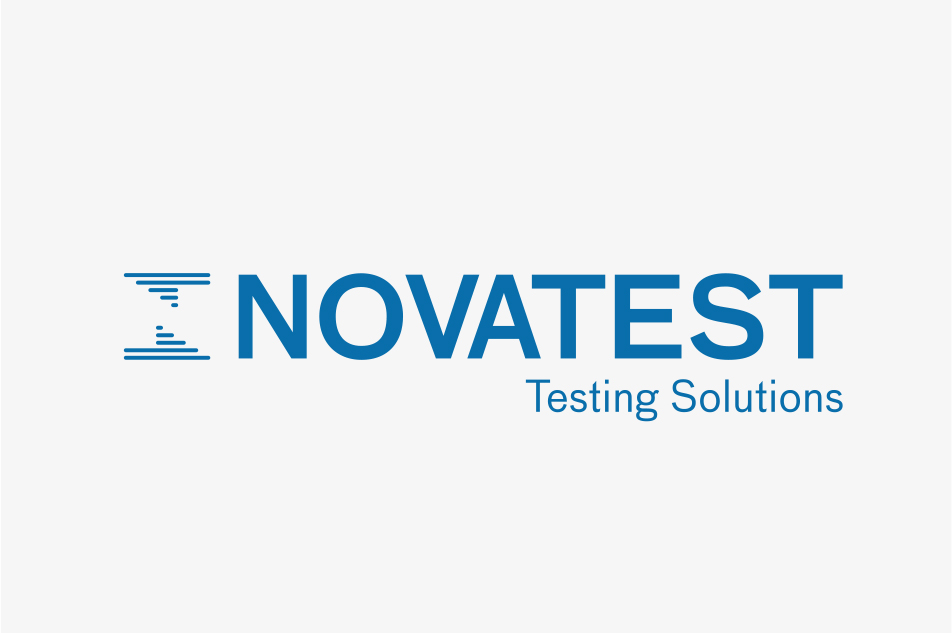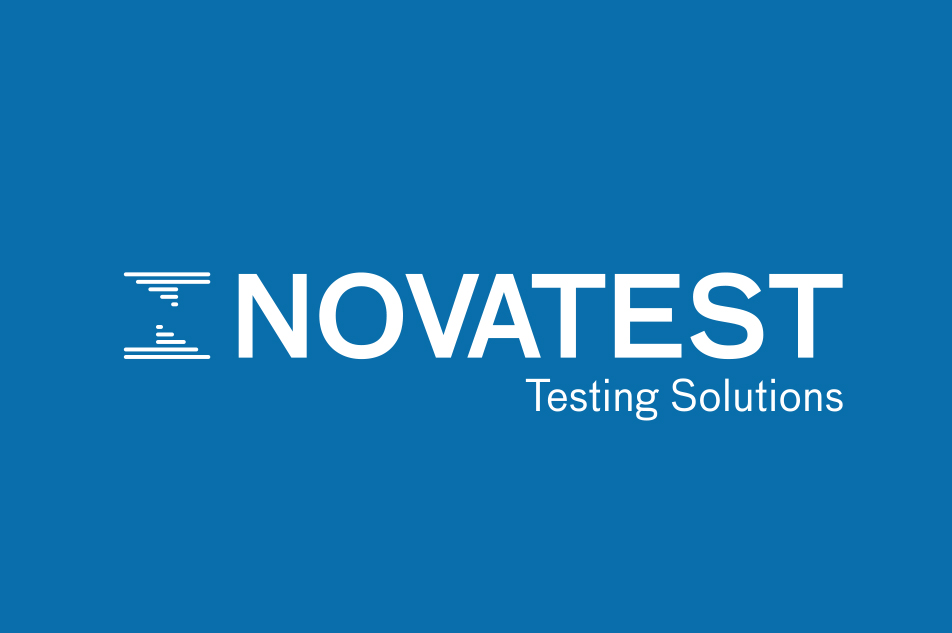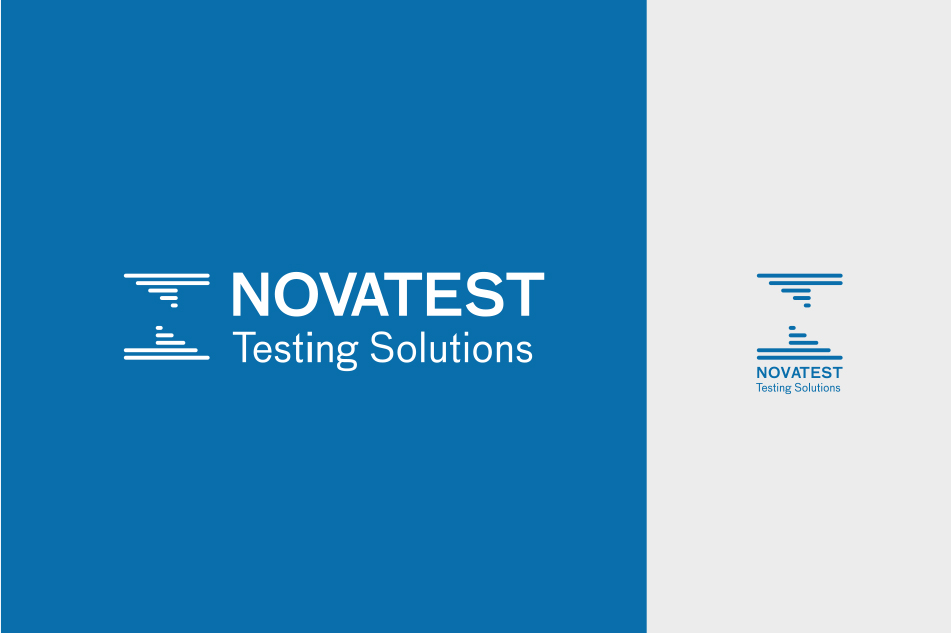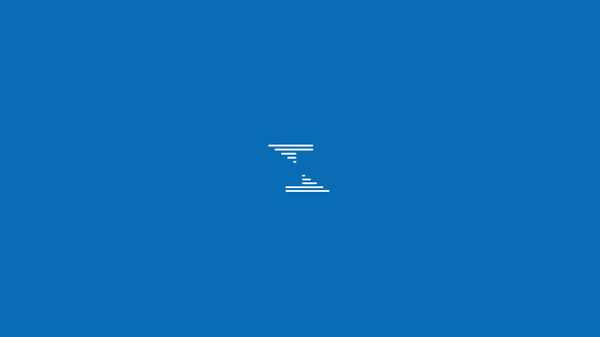 THE PAYOFF
The Payoff translates the need into two words which is measure, detect and estimate a parameter whose level of uncertainty is minimized thanks to the skills and solutions offered by the Novatest team.
COMMUNICATIVE GRAMMAR
The communicative register uses an alphabet of letters generated by the grid of the new brand, which tell the three cores. Consulting and Training are represented also by the human figure as a competent and supportive entify and as a means of knowledge transfer. In the Products core the pictograms evoke the physical behaviour of the products, simulation of load forces, detection, generation of radio and ultrasonic waves, etc.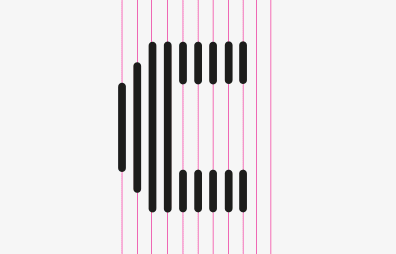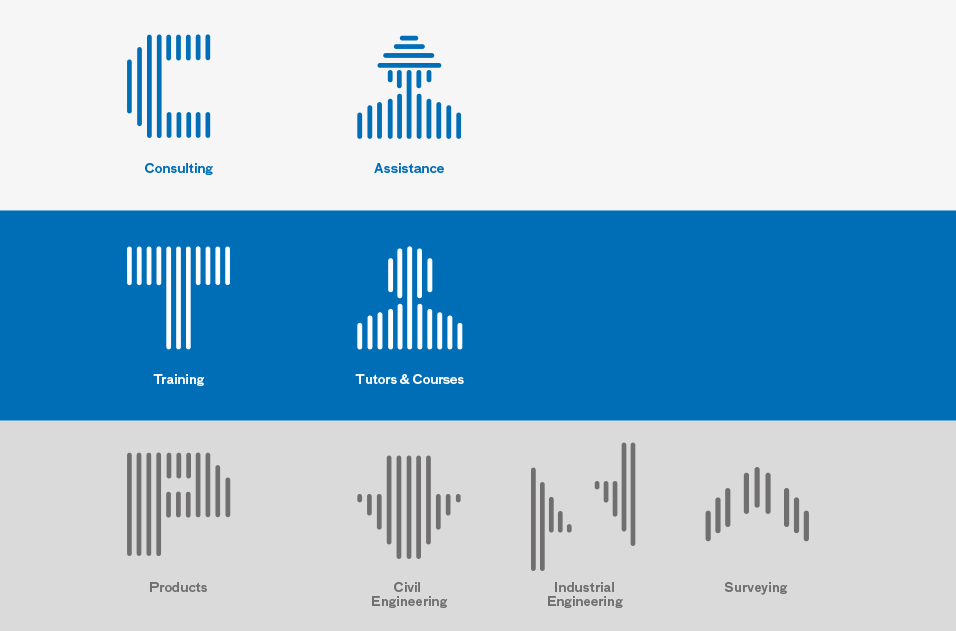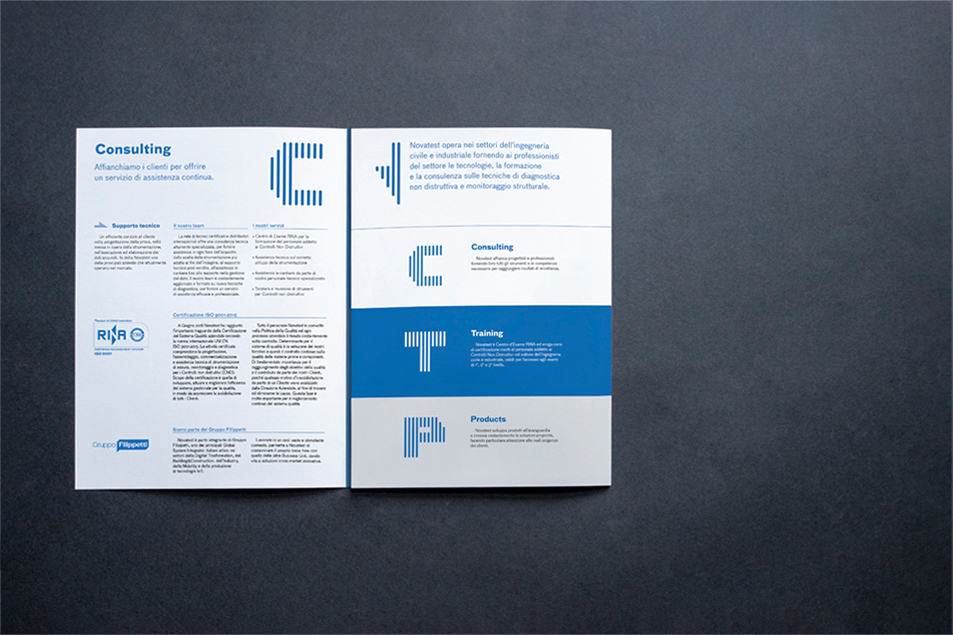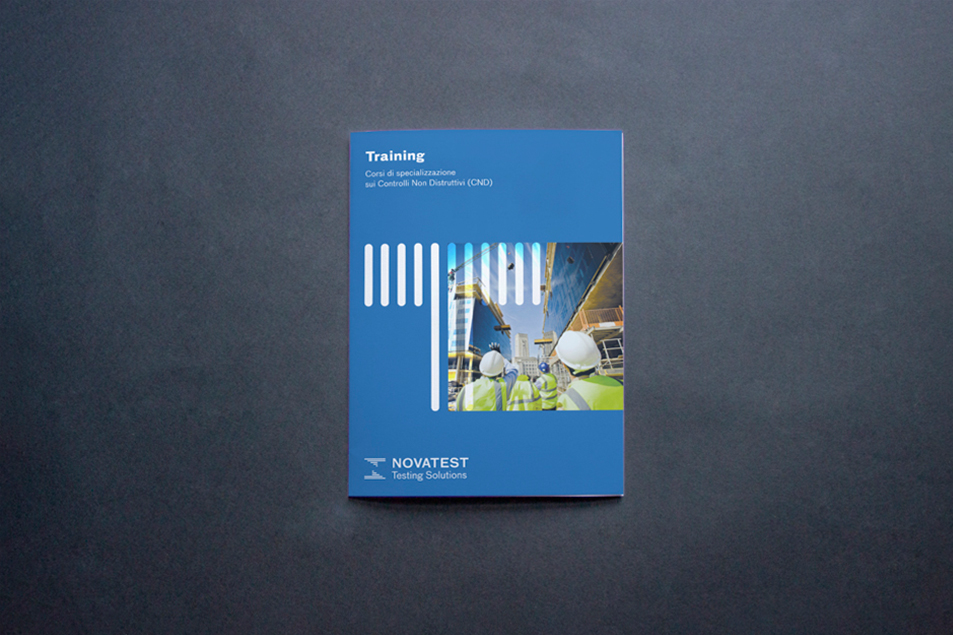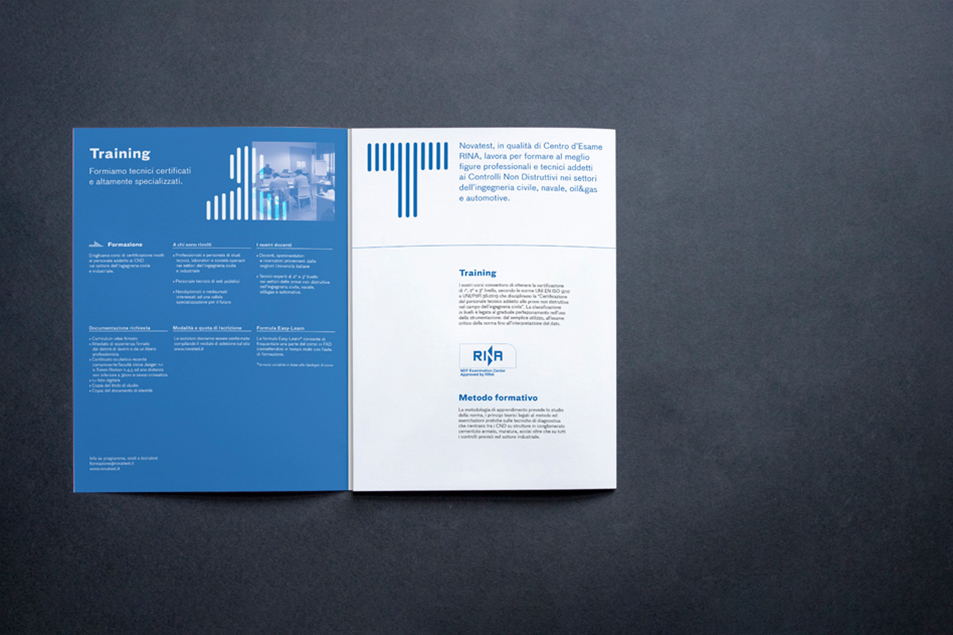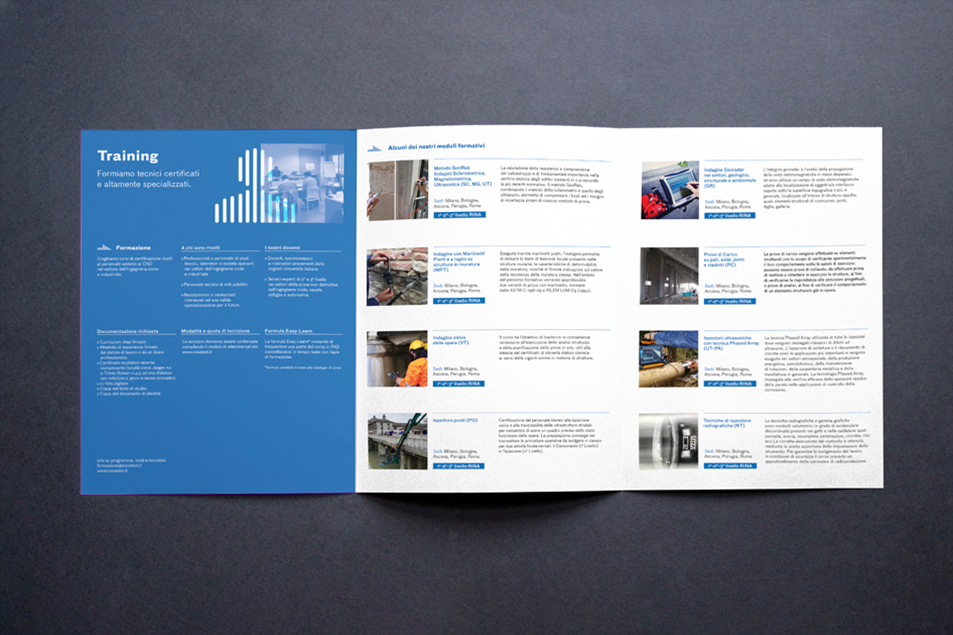 COMMUNICATION TOOLS
Novatest communication must be aligned with the services provided to meet the needs and professionals of civil and industrial engineering. That's the reason why the technological infrastructure of the website and the execution of papers production have been deepened and calibrated to give back to the user the perception of company positioning.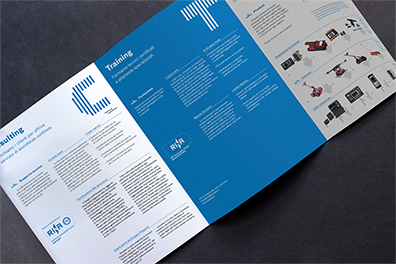 link to contatti
Would you like to know more?
Write what you think, we love to exchange opinions!