HUMAN RESOURCES
ELICA SPA
FABRIANO 2020


Elica SpA is a multinational company based in Italy with worldwide offices. Elica SpA is specialized in manufacturing and selling hobs and kitchen hoods. Due to the COVID-19 2020 health crisis Elica SpA was forced to freeze the production and the daily work of nearly all business sectors. Throughout those times Elica SpA felt the need to continue fostering relationships among employees through the creation of an internal web radio which enables listening and sharing ideas and visions through podcasts.

Elica SpA initiative to create a new listening channel was able to support and sustain the relationship among employees by making available new content, updates, and prospects for the future.
LISTEN THE FIRST EPISODE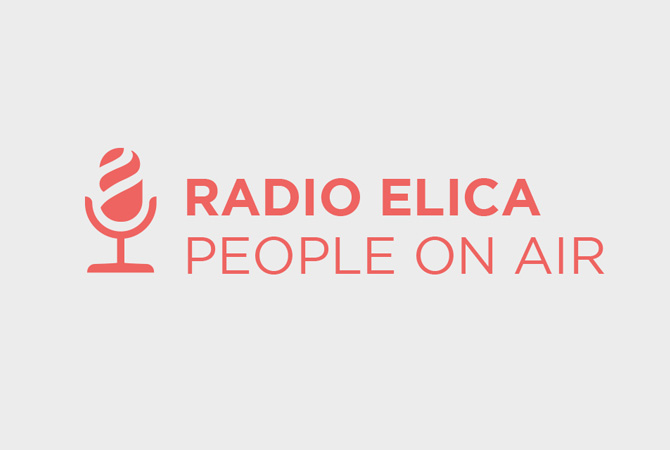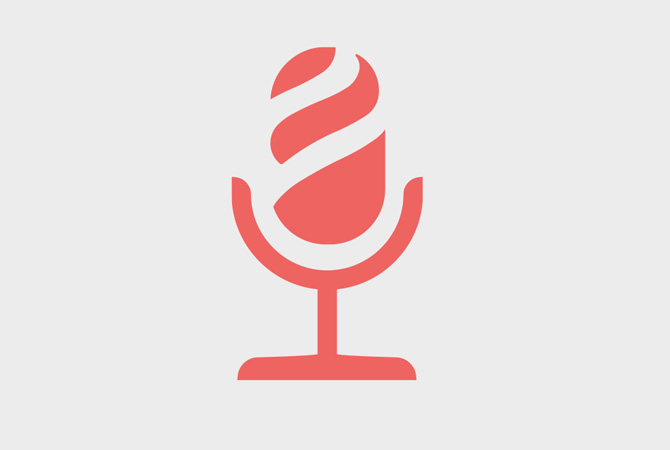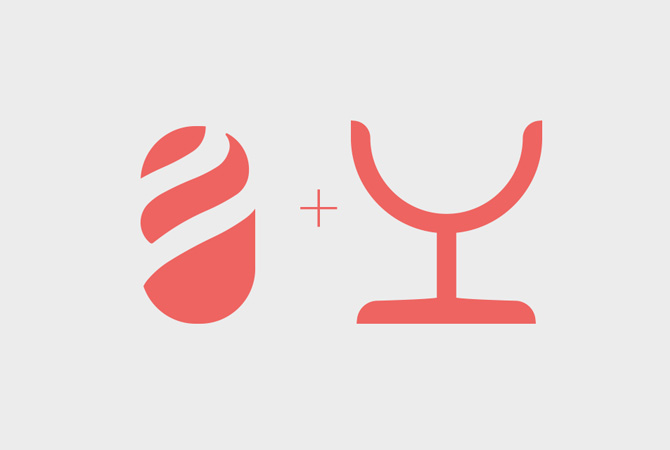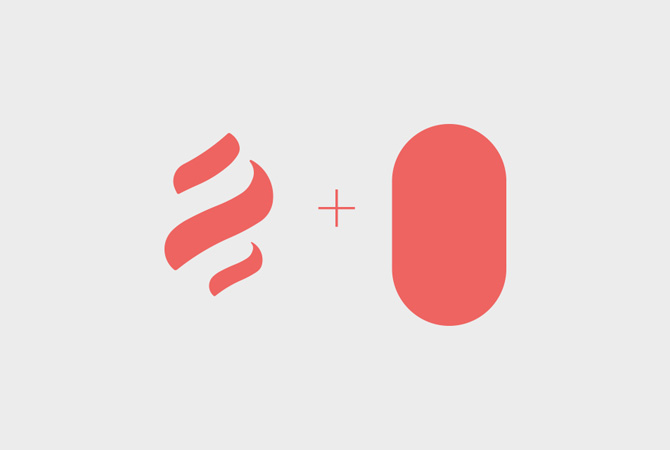 THE IDENTITY
The will to strongly evoke the radio reference and fascination has inspired the development of an identity that transforms the institutional isotype into a microphone. The "People On Air" payoff completes this transition on a textual level, and position the identity based on the objective and the presupposition with which the project was born.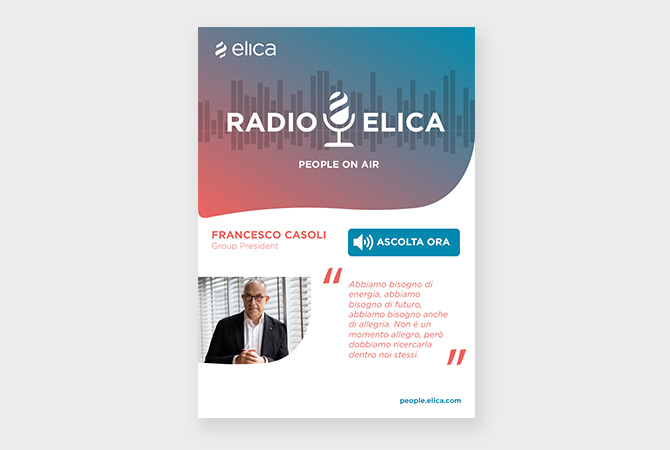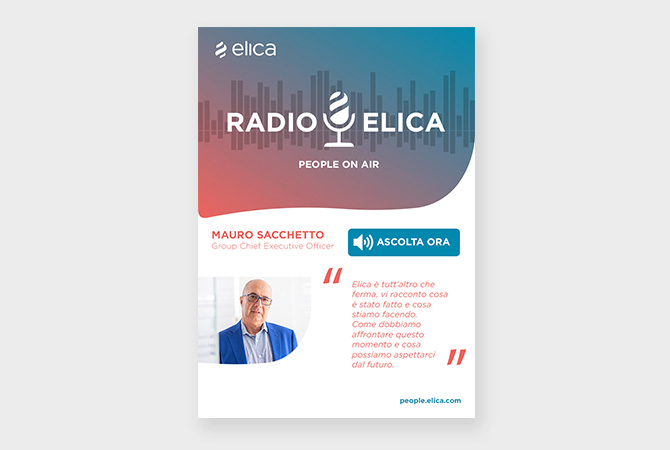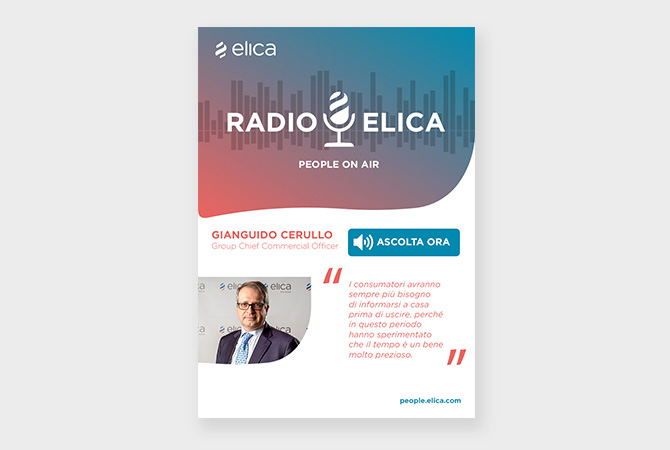 COMMUNICATION
Radio Elica's communication borrows the central element of the institutional isotype and merges it with rectangles of different heights to form a flexible and visible element capable of hosting a photographic image of the speaker or graphic textures, such as the graphic synthesis of the sound frequency, which is central element of the specially developed audio player. Depending on the channel of use, the graphic element is modulated to adapt to the desired resolution and application.