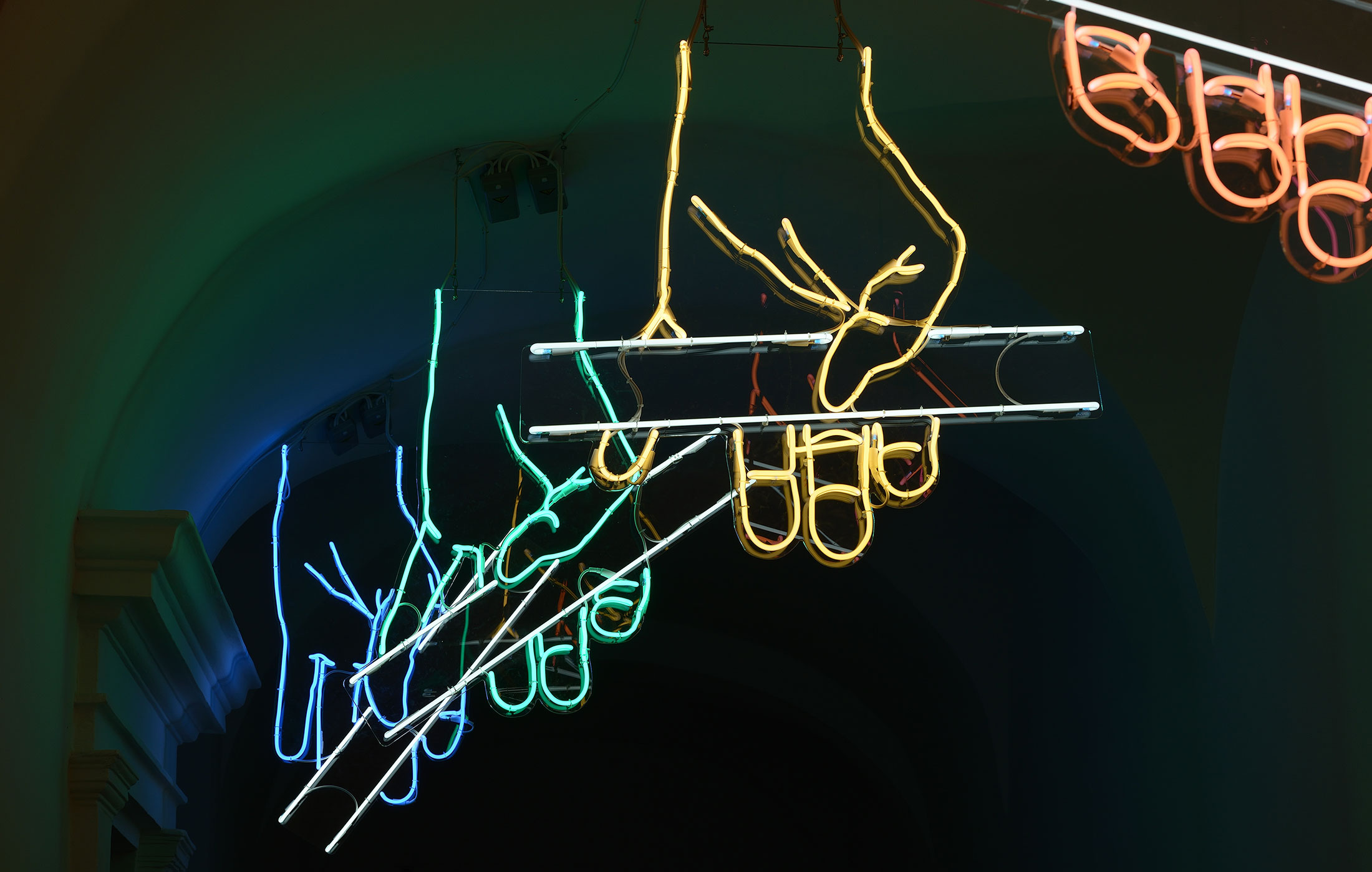 ERMANNO CASOLI PRIZE MUSEUM
BRAND IDENTITY
MUNICIPALITY OF SERRA SAN QUIRICO
2019
The Ermanno Casoli Prize was established in 1998 to honor the memory of Ermanno Casoli, founder of the company Elica, art enthusiast and artist himself. At the beginning the Prize was an acquisition of works for the realization of a contemporary art museum located in the Monumental Complex of Santa Lucia in the municipality of Serra San Quirico. It was intended to fill the lack in the territory of institutions dedicated to contemporary art, considered by Ermanno Casoli an essential element for the formation of new generations.
With the birth of the Ermanno Casoli Foundation (FEC) in 2007, the Prize changed face and became a commission entrusted to an artist to create a work of art able to dialogue with the world of companies and with the people who work there. The Prize is addressed to artists of the latest generations who in their research show particular sensitivity to the reading of social contexts, the study of relationships, the analysis of territories, with a strong propensity to share artistic work and public participation in the creative process.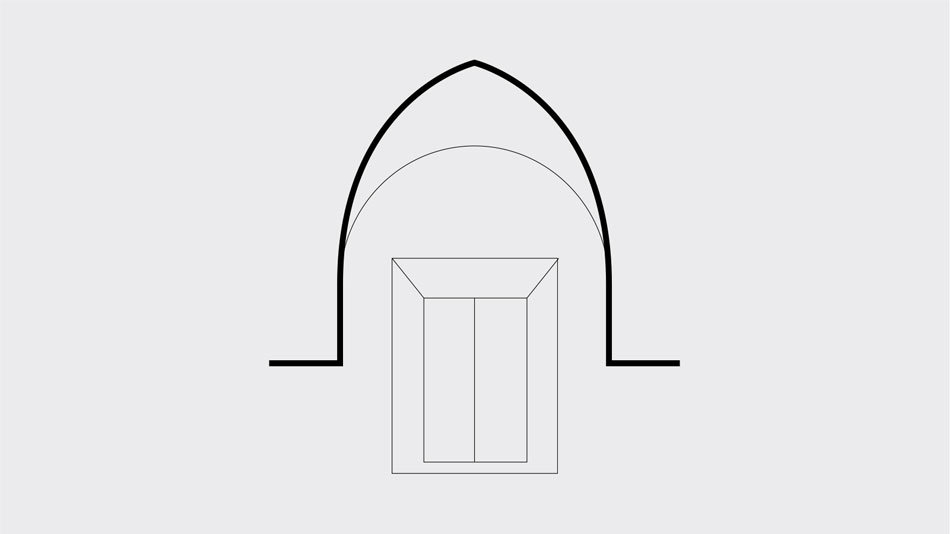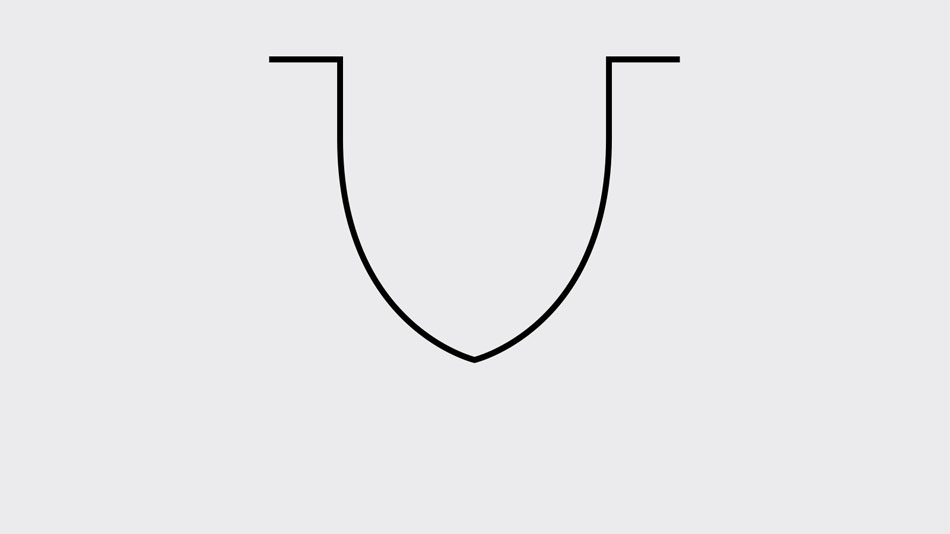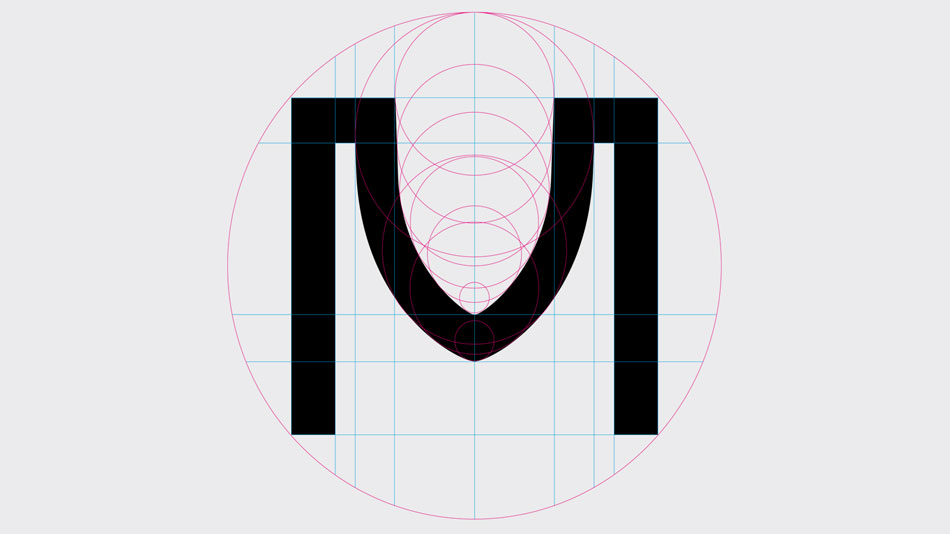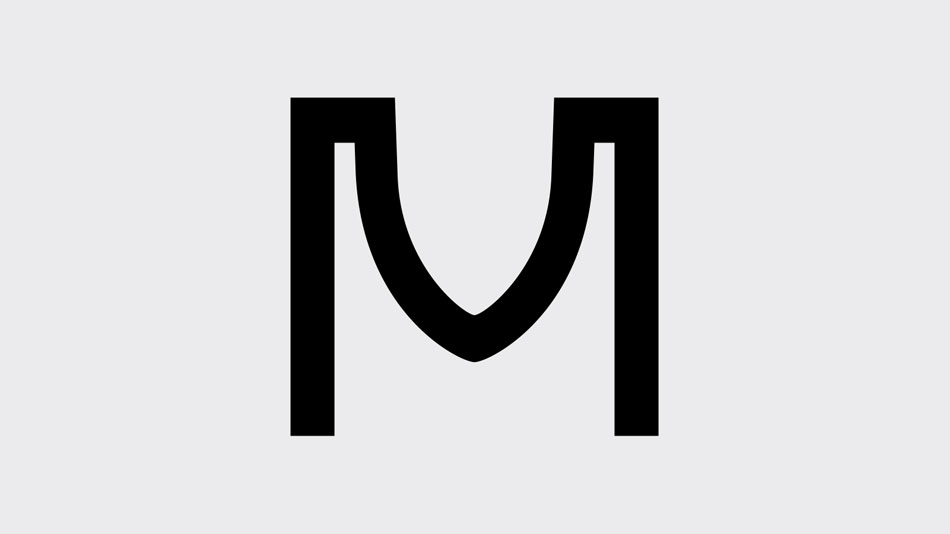 BRAND
The Ermanno Casoli Prize museum is located in the Former Convent of Santa Lucia di Serra San Quirico. A charming place, characterized by its beautiful windows with vaulted ceilings. This architectural detail becomes a typographic and visual element, giving life to a logotype in perpetual dialogue with the place where MPEC resides.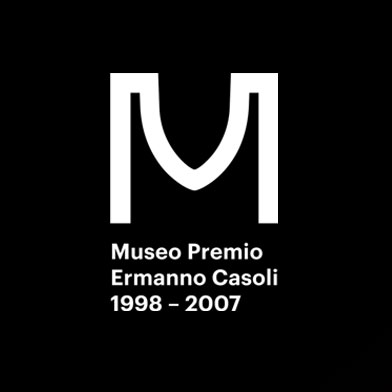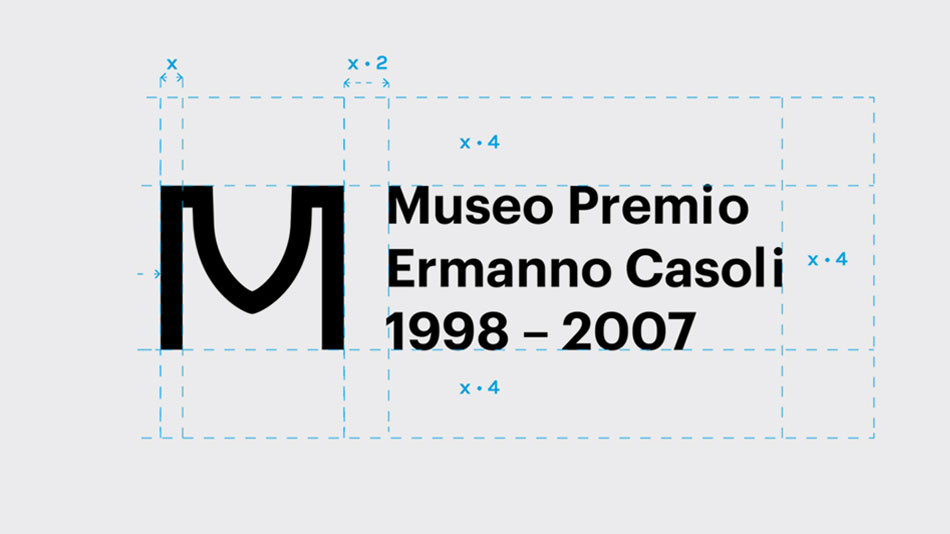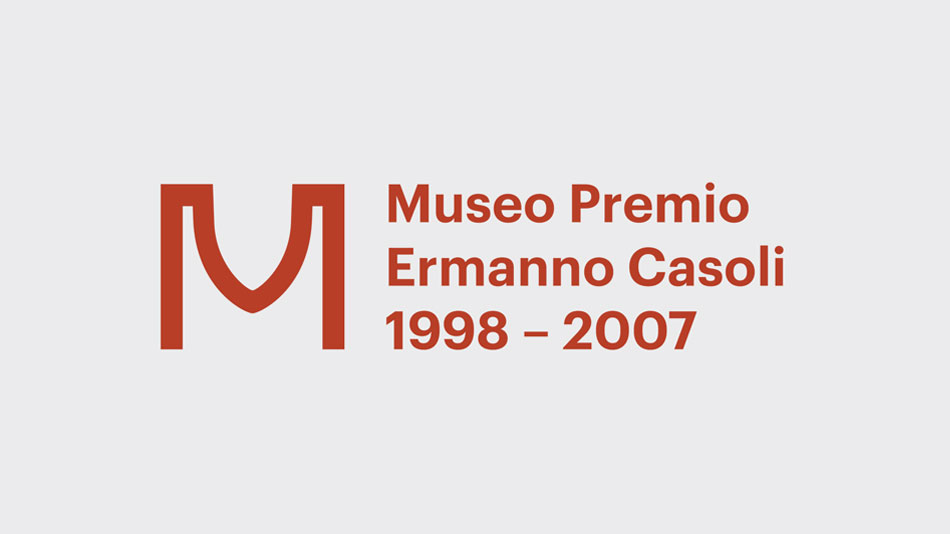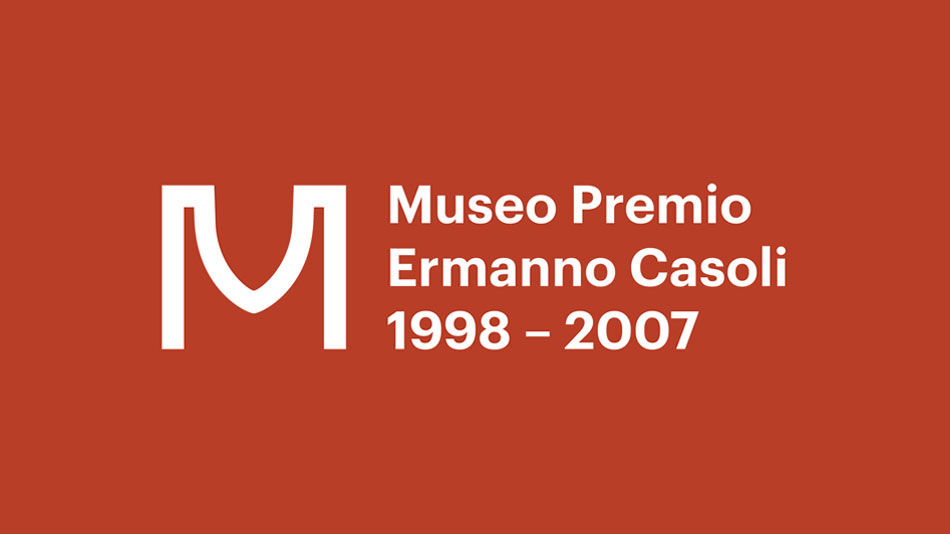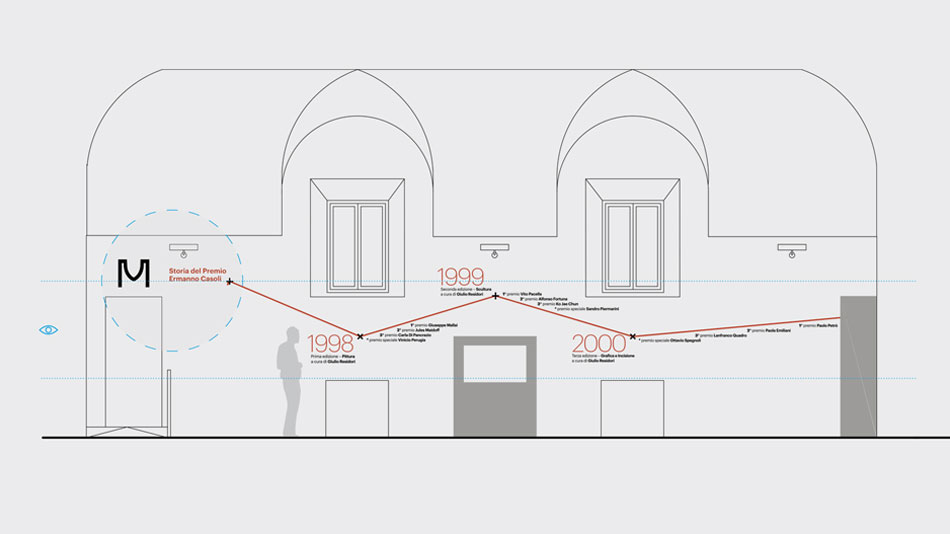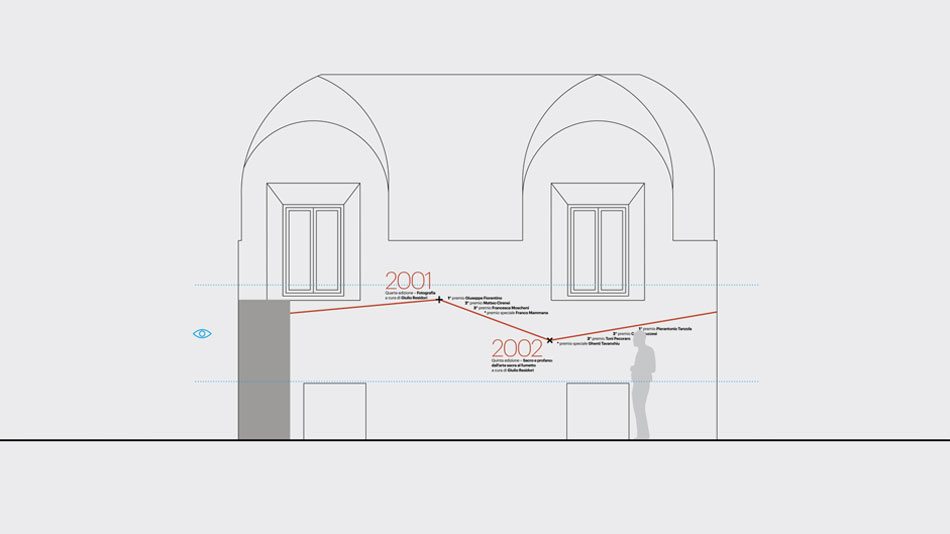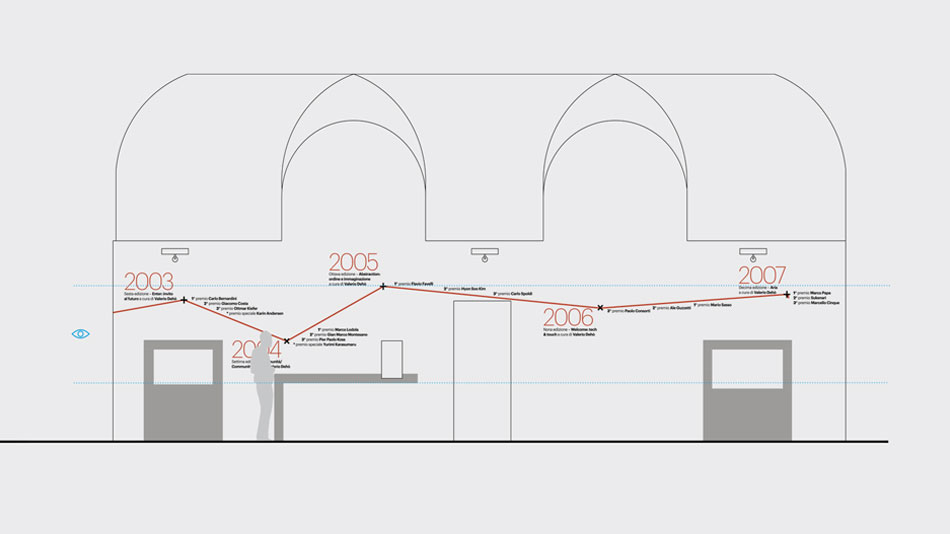 THE SETTING UP
The communication project developed for the Museum will live in perpetual relationship with the beautiful Church of Santa Lucia and its multitude of paintings. The new interior design of the museum uses the metaphor of the seventeenth-century Quadriera, freeing the perimeter and focusing the paintings on two totems. Along the walls a timeline has been developed that tells the story year by year and the artists who have helped to increase the collection of the Ermanno Casoli Prize.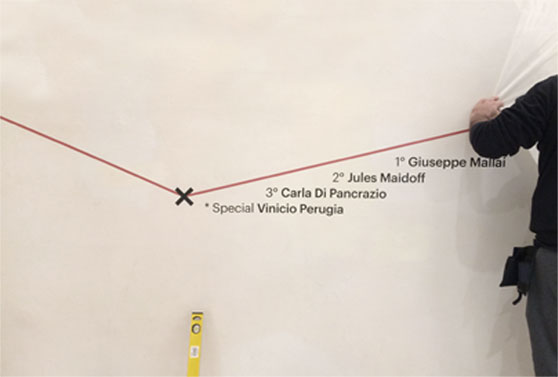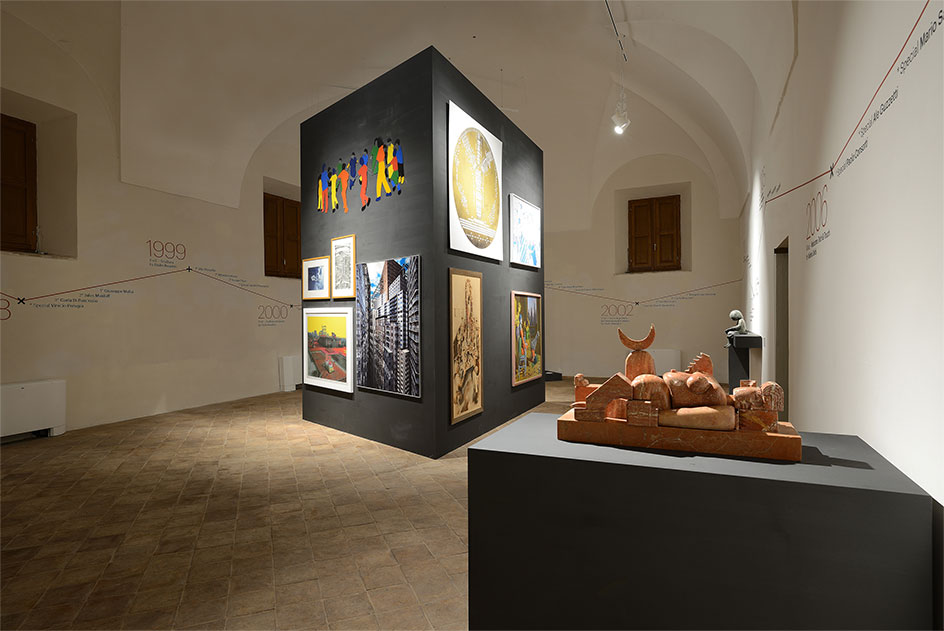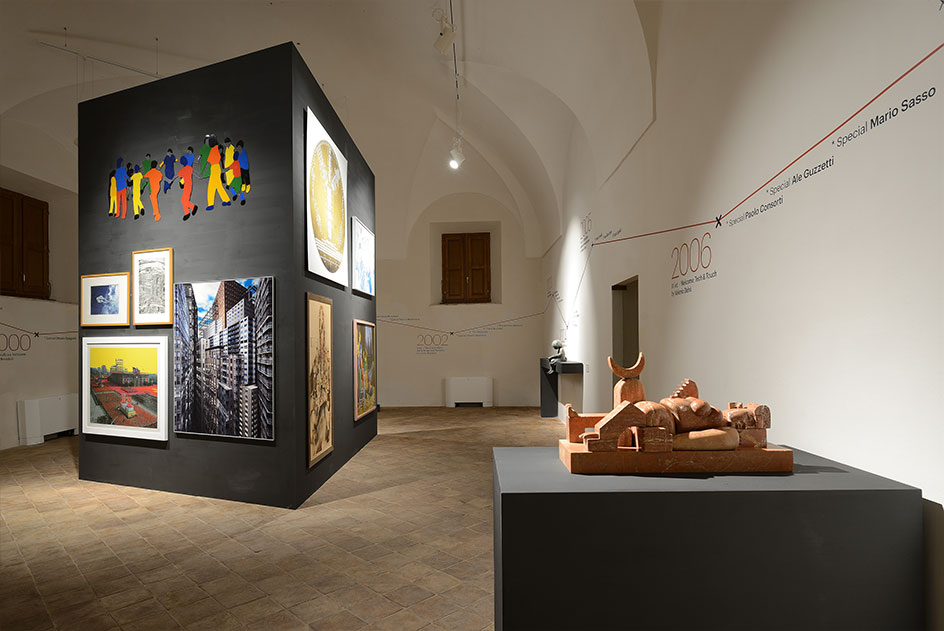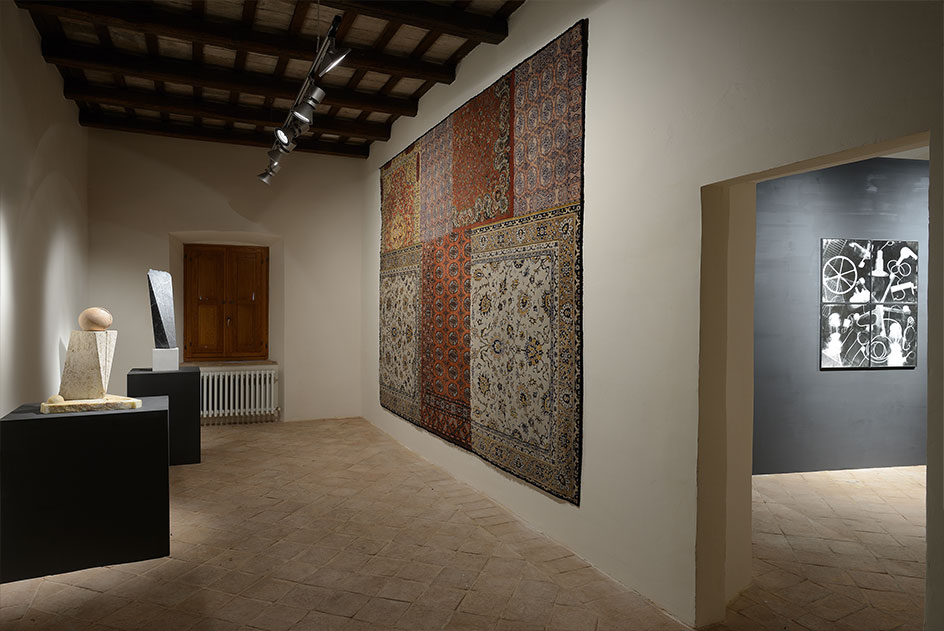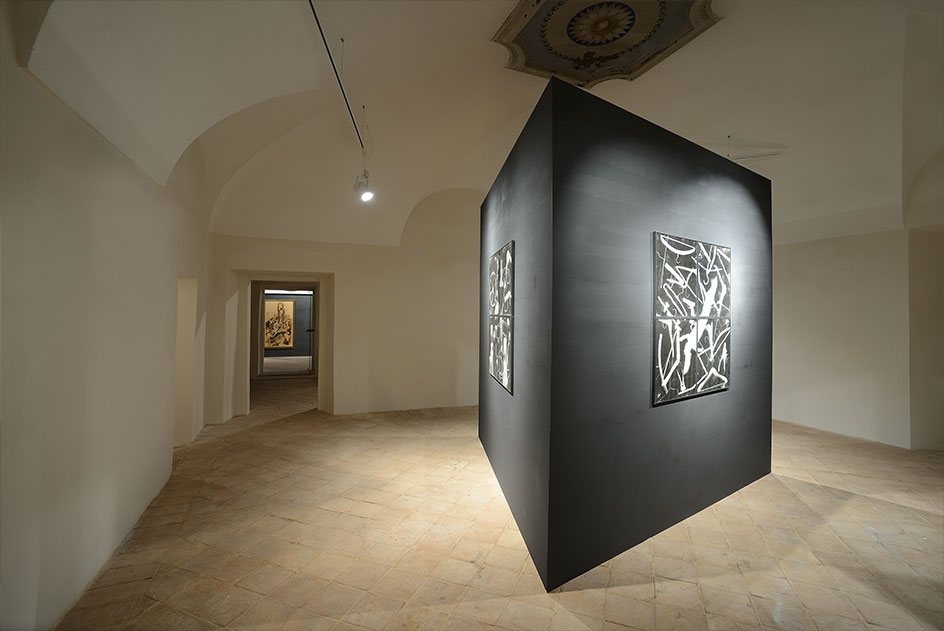 THE RELAY - PATRICK TUTTOFUOCO
(SITE SPECIFIC INSTALLATION)
The big and bright installation, realized with a neon by Tuttofuoco, faces the typical topics of his work: family relations and the family relationships and generational exchange, mechanisms and connections that unite and characterize communities. The title makes explicit reference to the Olympic discipline of the relay:receiving something and being able to transmit it to another human being, just as the runners do with the witness, becomes the metaphor of exchange, gift, prize, but also of the succession of generations and, ultimately, of life itself. The simple gesture of holding a shape in one's hand is dilated and repeated in all its phases, giving a spatial dimension to the notion of time.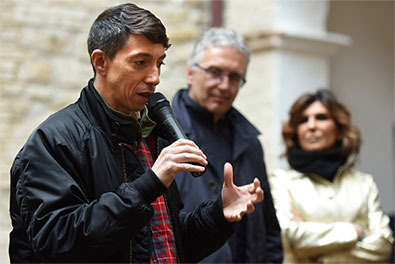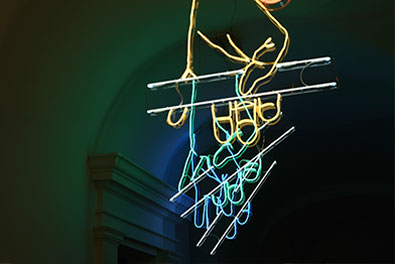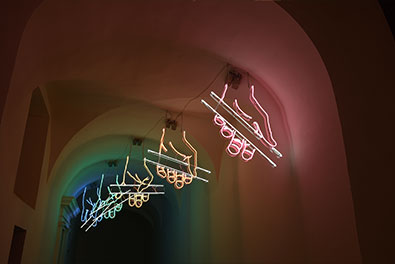 COMMUNICATION TOOLS
Parallel to the design of the identity of the new museum which hosts the Ermanno Casoli Prize, a series of tools were developed to communicate the site-specific installation - The Relay by Patrick Tuttofuoco.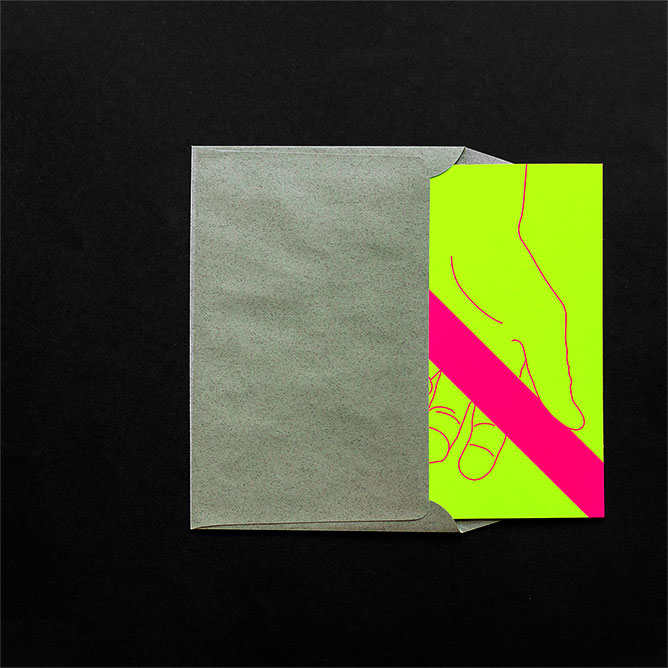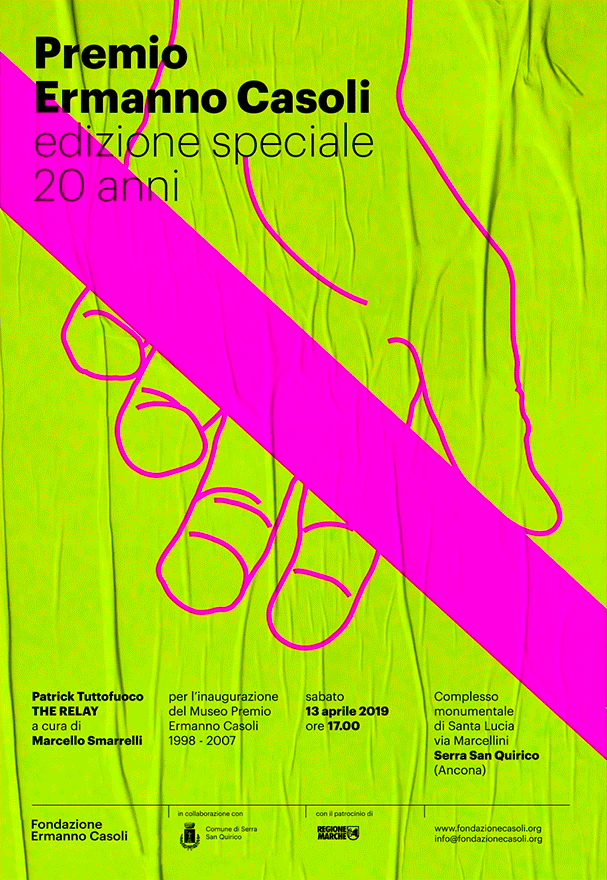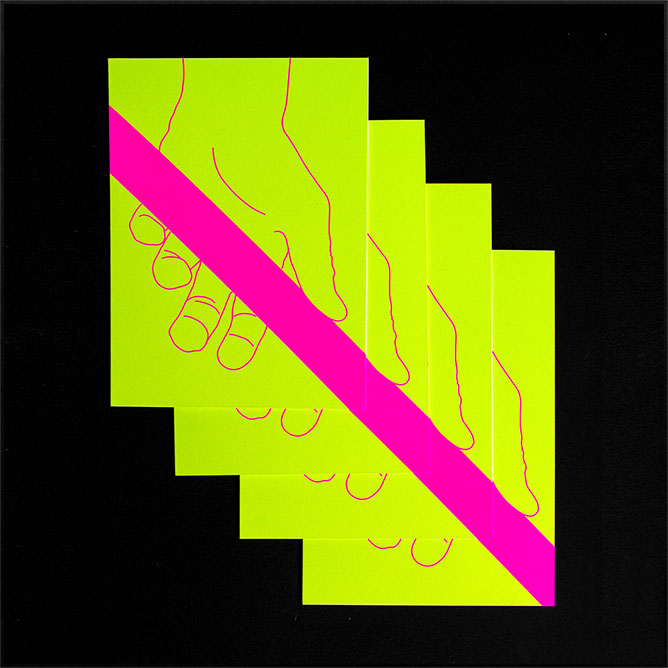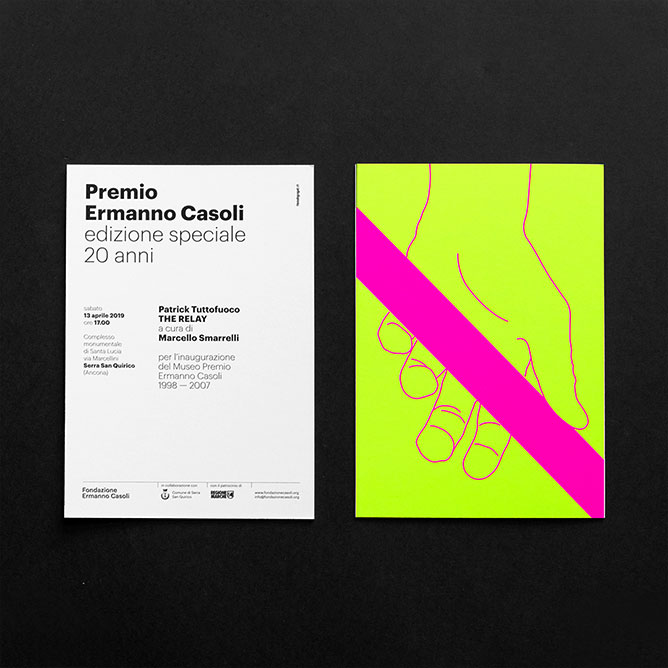 link to contatti
Would you like to know more?
Write what you think, we love to exchange opinions!