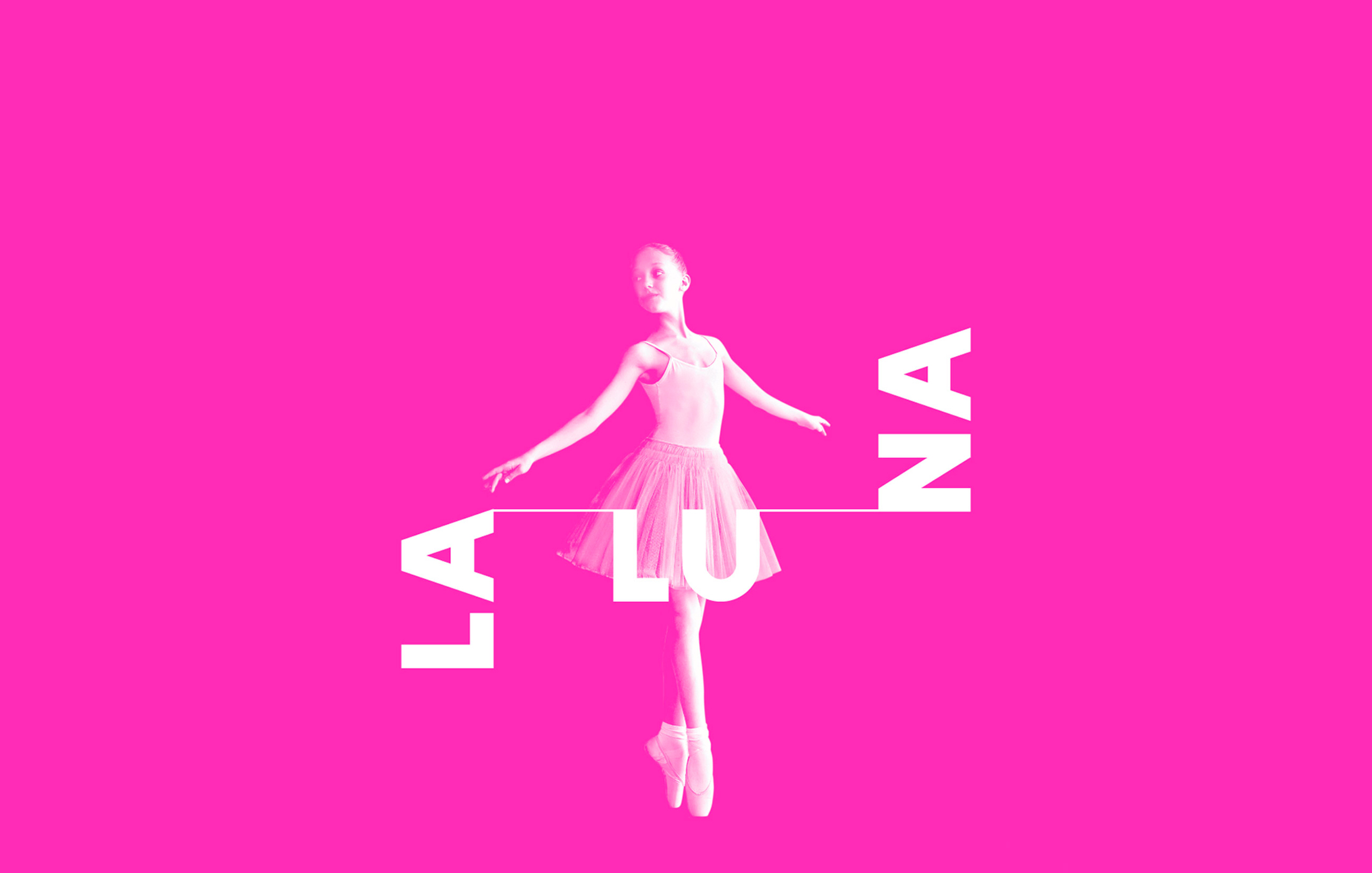 BRAND IDENTITY
THE LUNA DANCE CENTER ASD ANCONA
ANCONA - 2017
The Luna Dance Center ASD, founded in 1985 in Ancona with the name La Luna Ballerina, has as its first location a small club, but manages to stand out immediately being among the first to offer courses such as those of Teatro Danza, Contemporary Dance, Modern Dance as well as being among the first centers of Break Dance in Italy.
The Moon is rhythm, energy, dance moves, sweat, elegance, symmetry, improvisation, rigor, art, madness, passion, strength, movement, color, lightness, space, expression. The Moon is the essence of movement itself and we have the arduous task of translating all this into a system of identity and communication!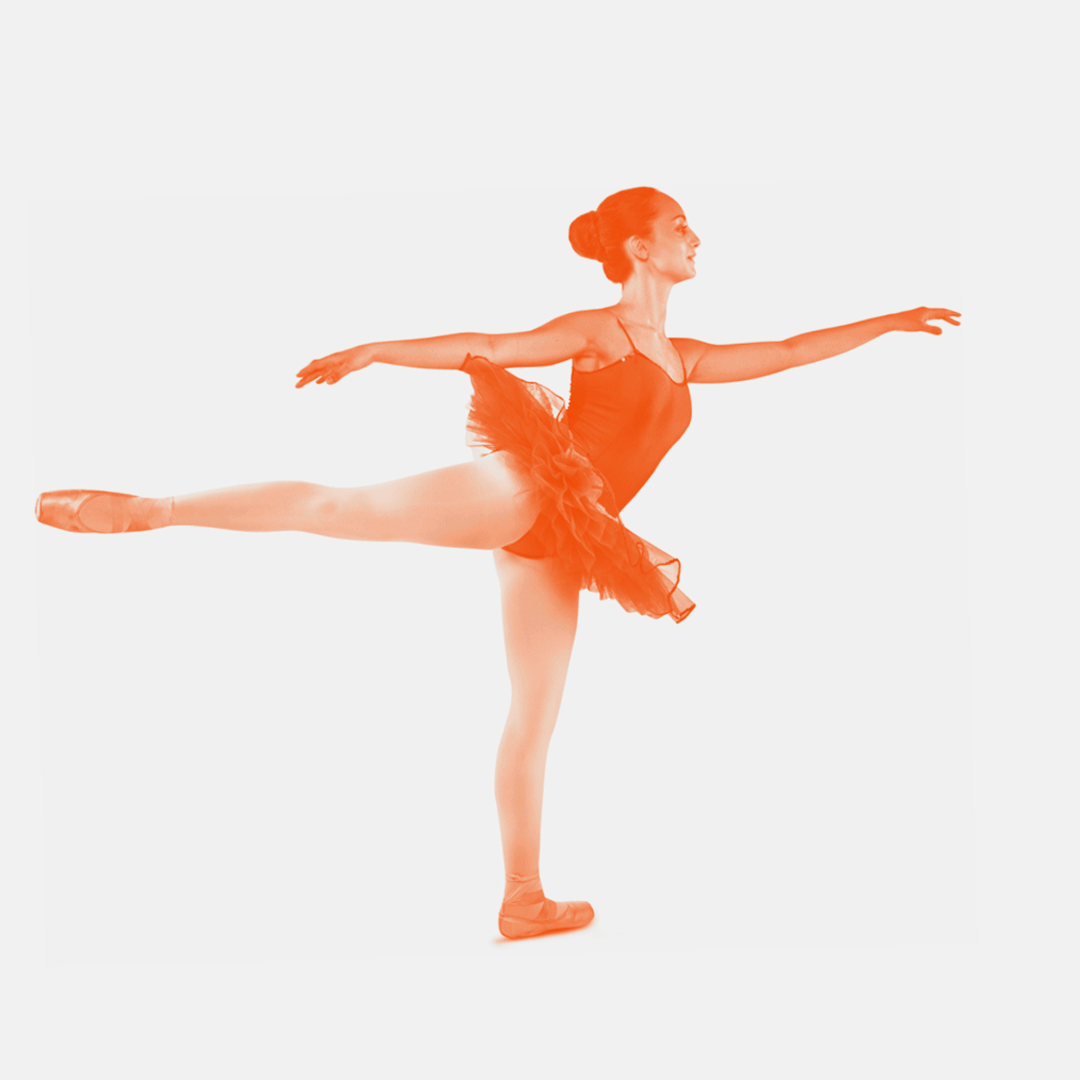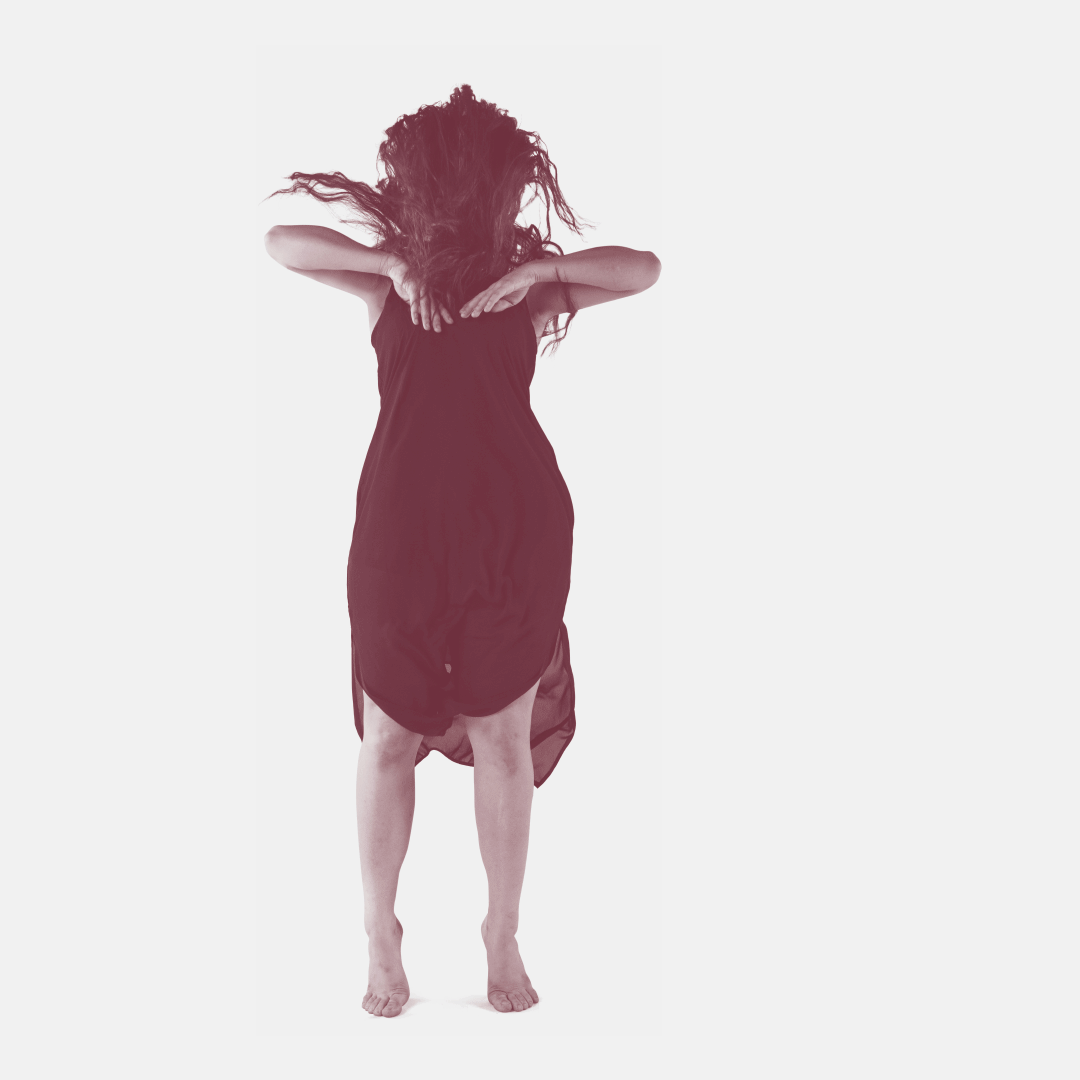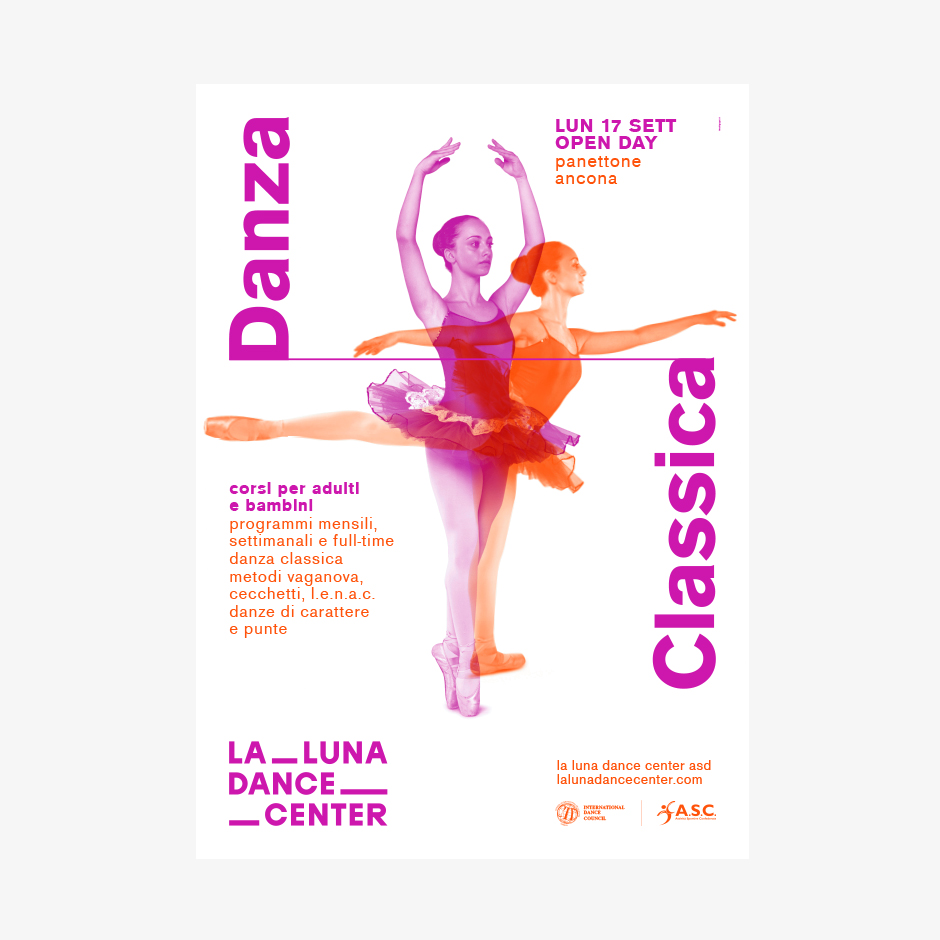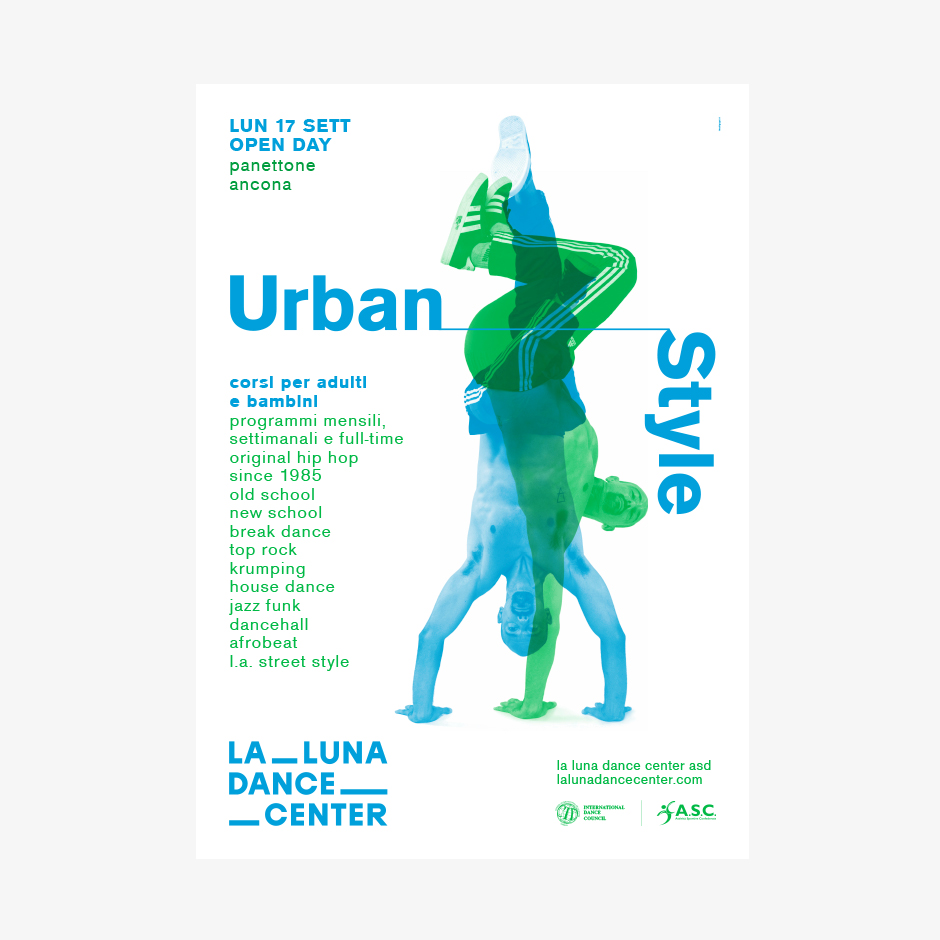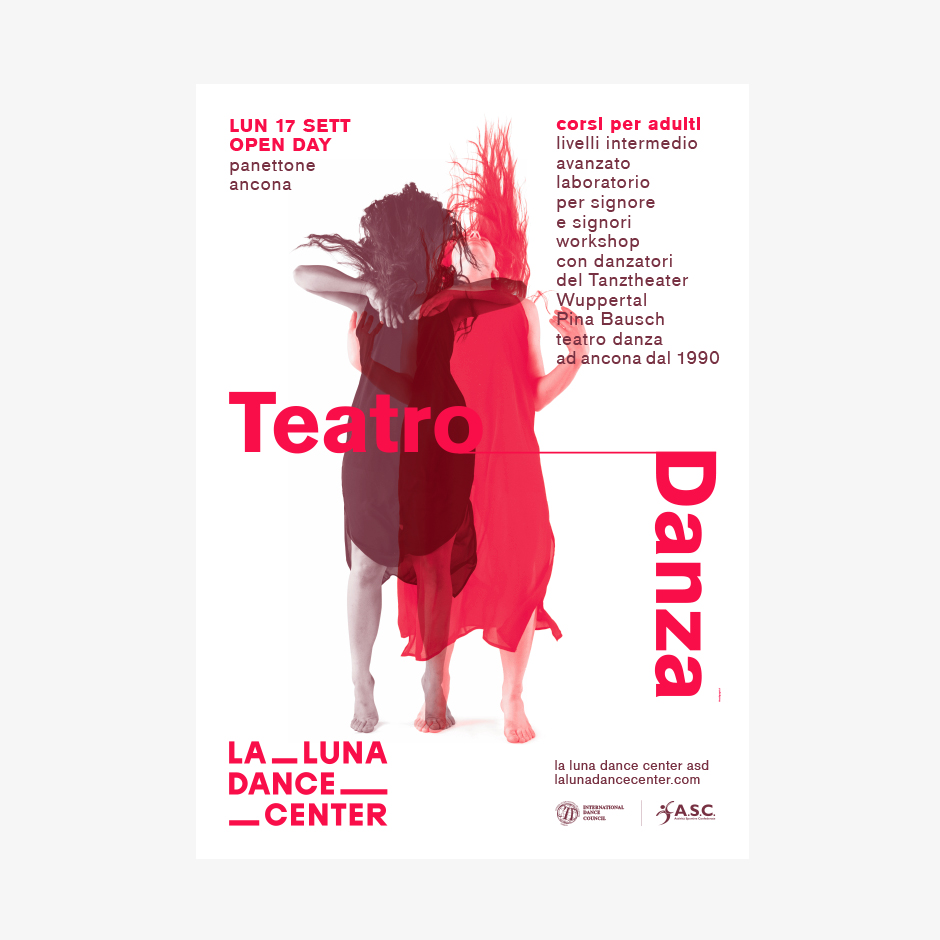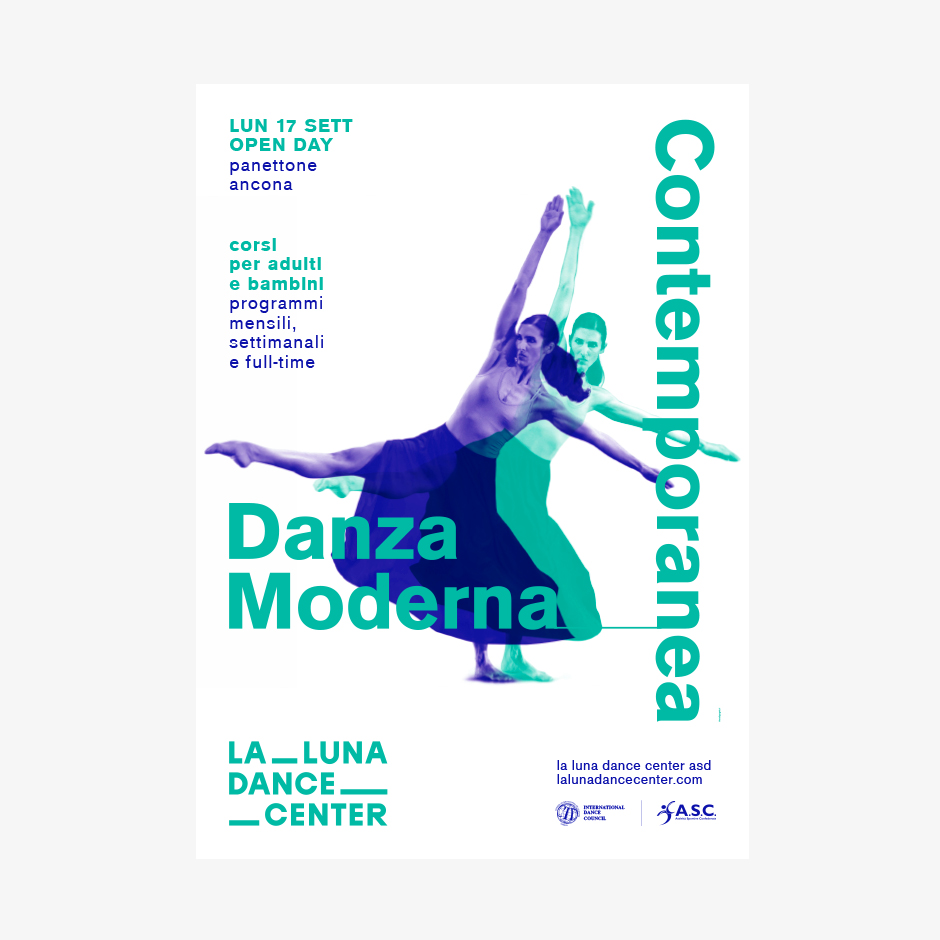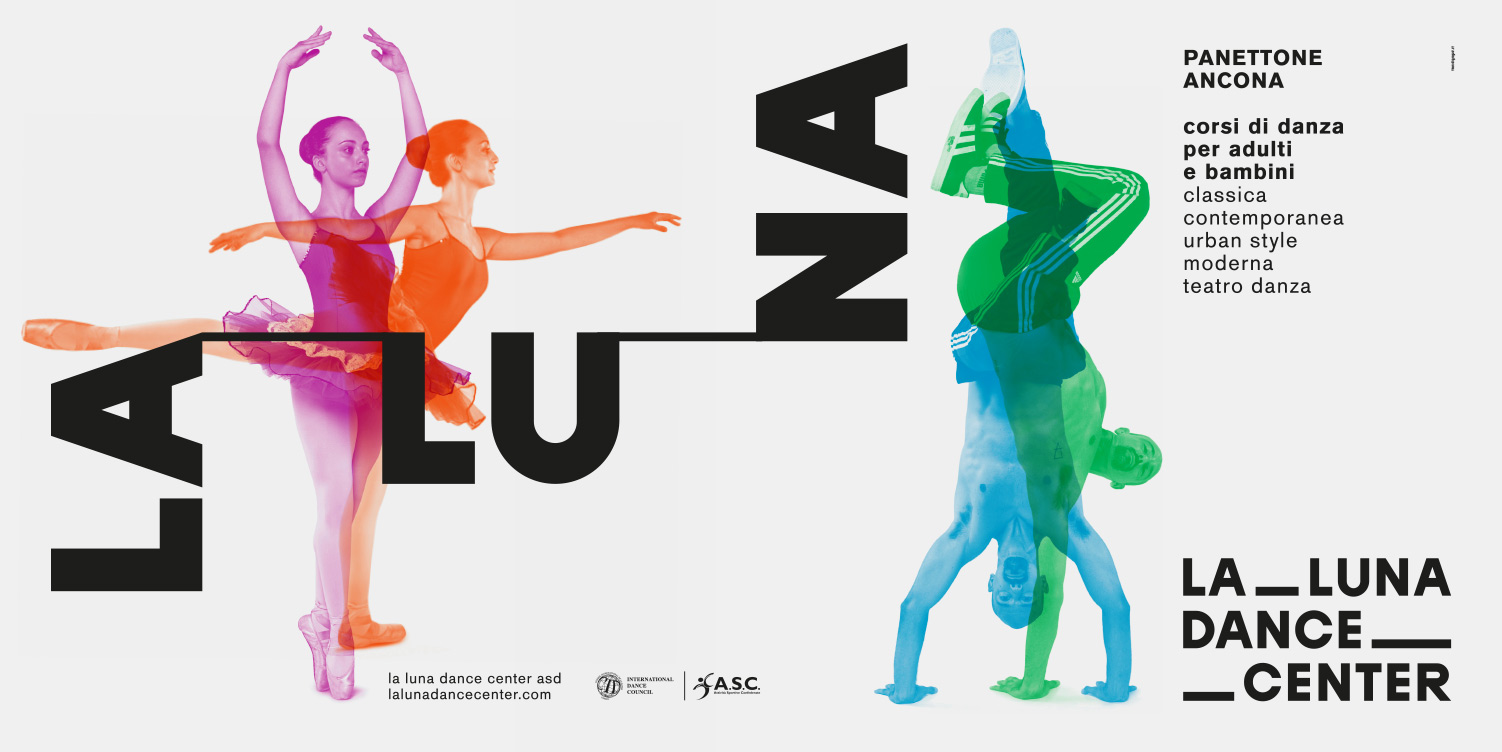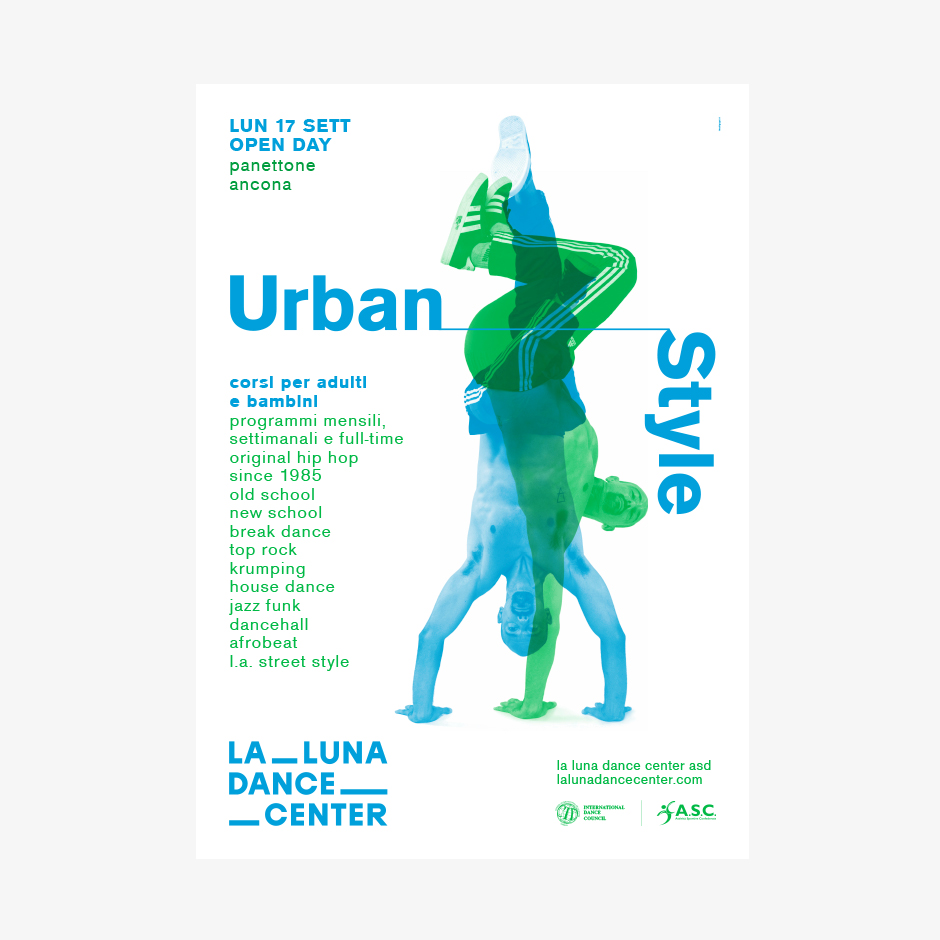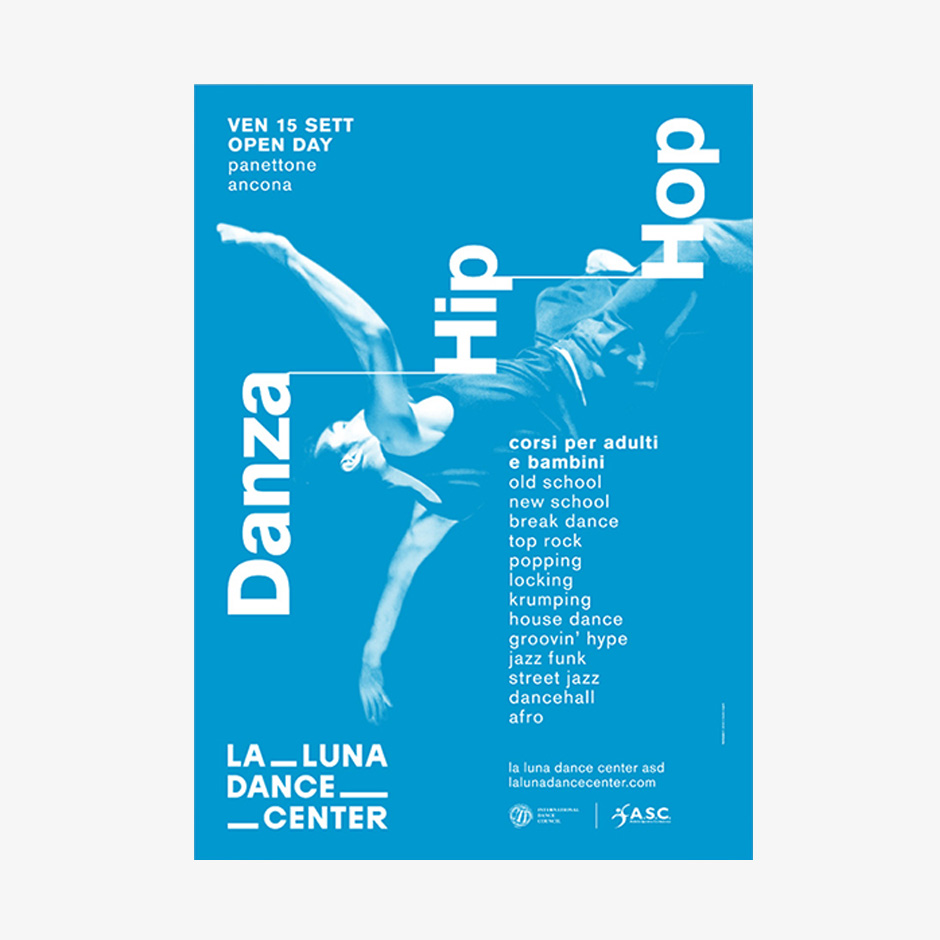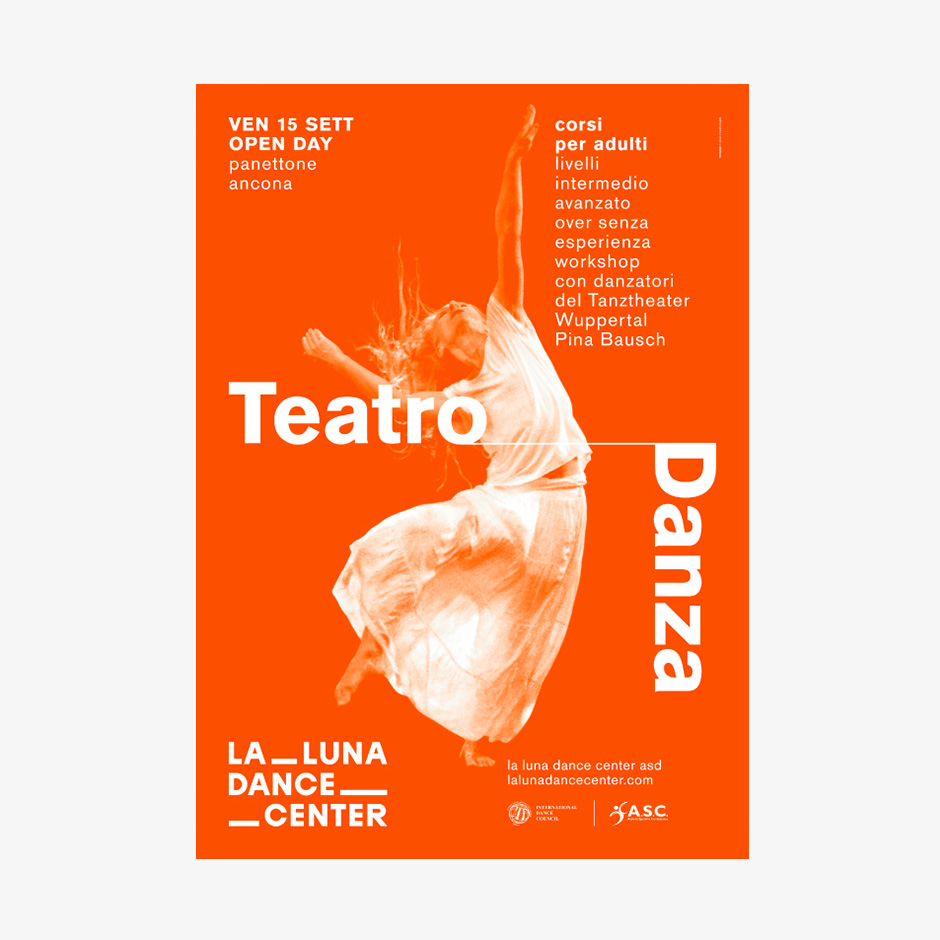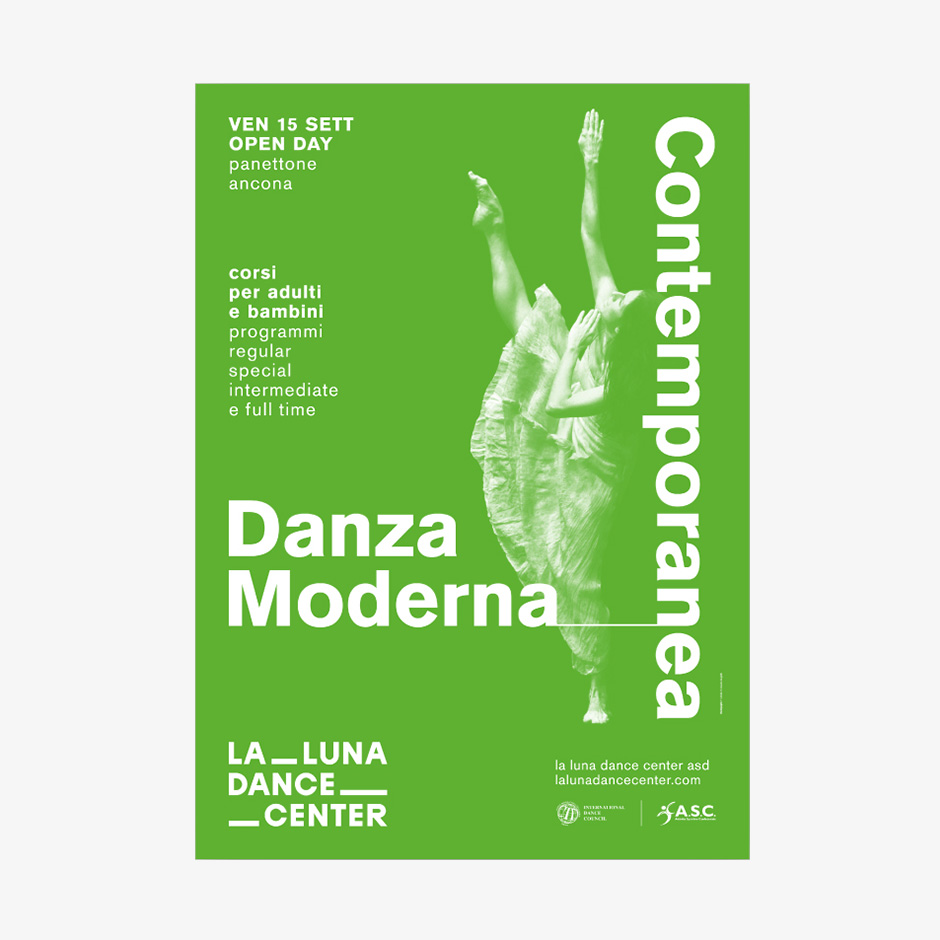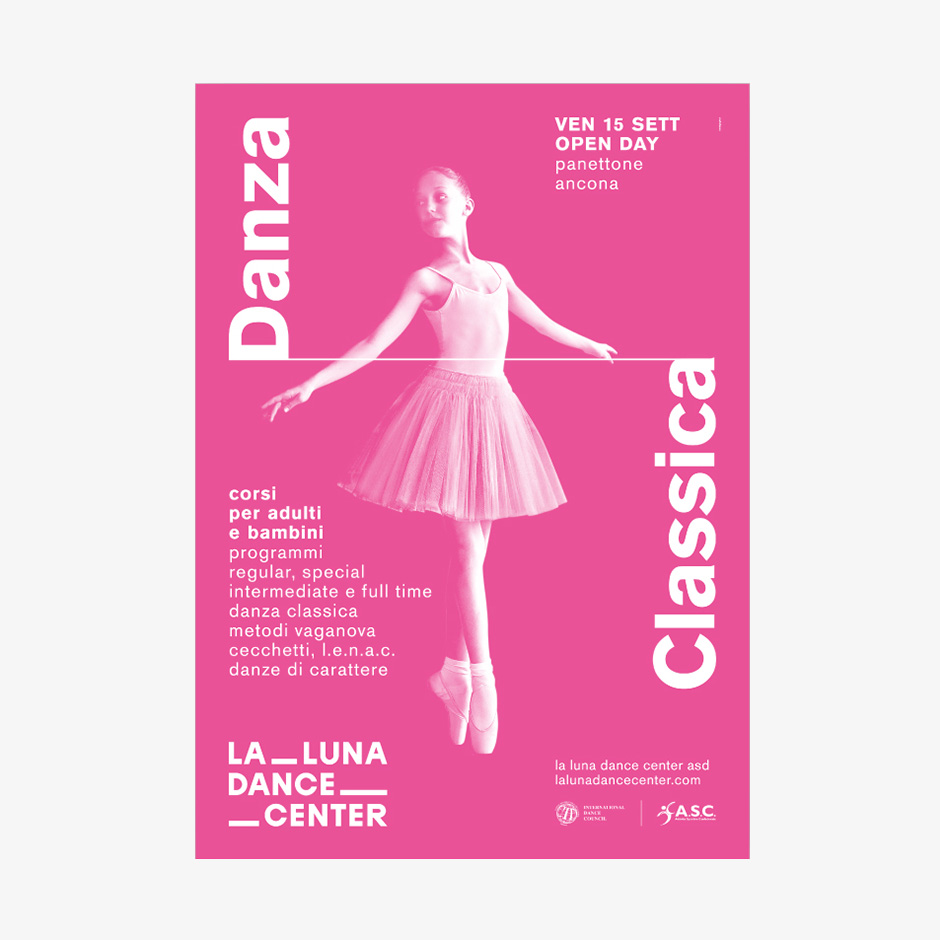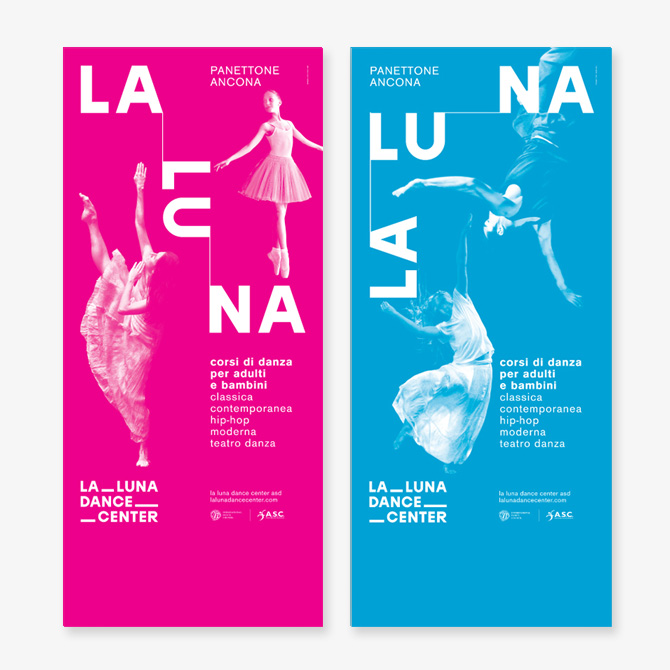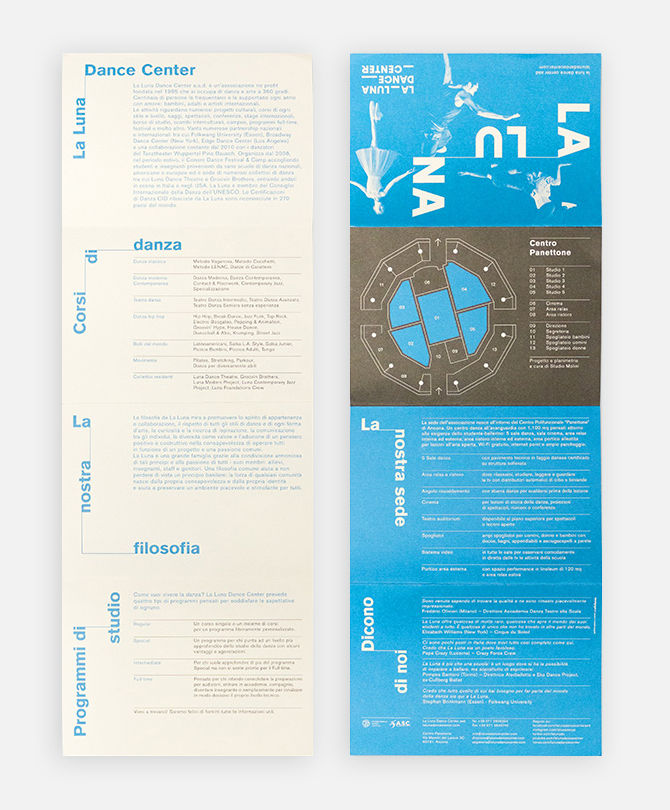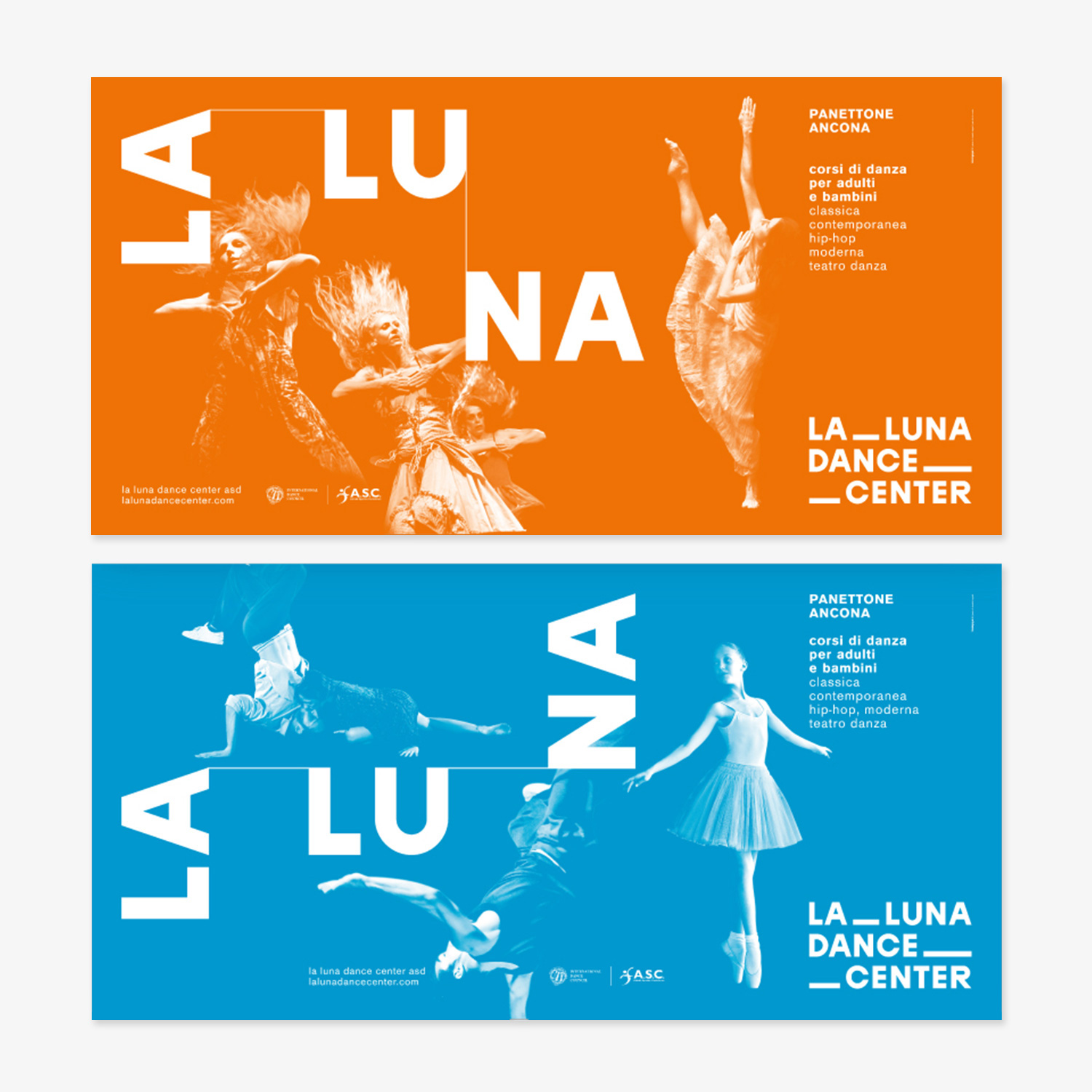 The Luna Dance Center ASD organizes every year in the summer the Conero Dance Festival & Camp in order to enhance the territory, offering opportunities for dance enthusiasts through free admission events such as festivals, shows, performances, conferences, parties, exhibitions…
The famous dance campus with the collaboration of international artists from the USA and the rest of Europe involves local hoteliers and restaurateurs by attracting every year in Italy and Marche students from abroad.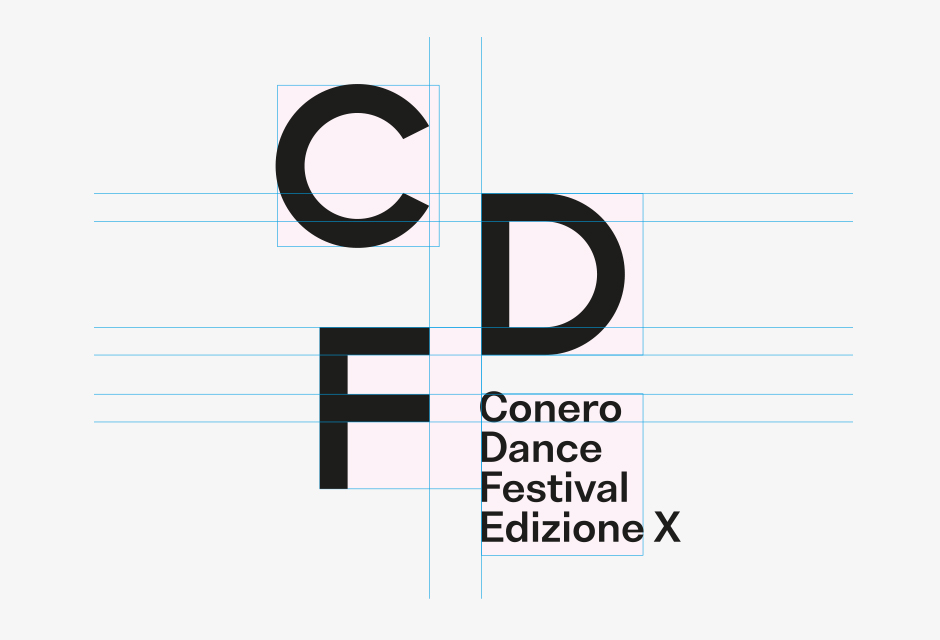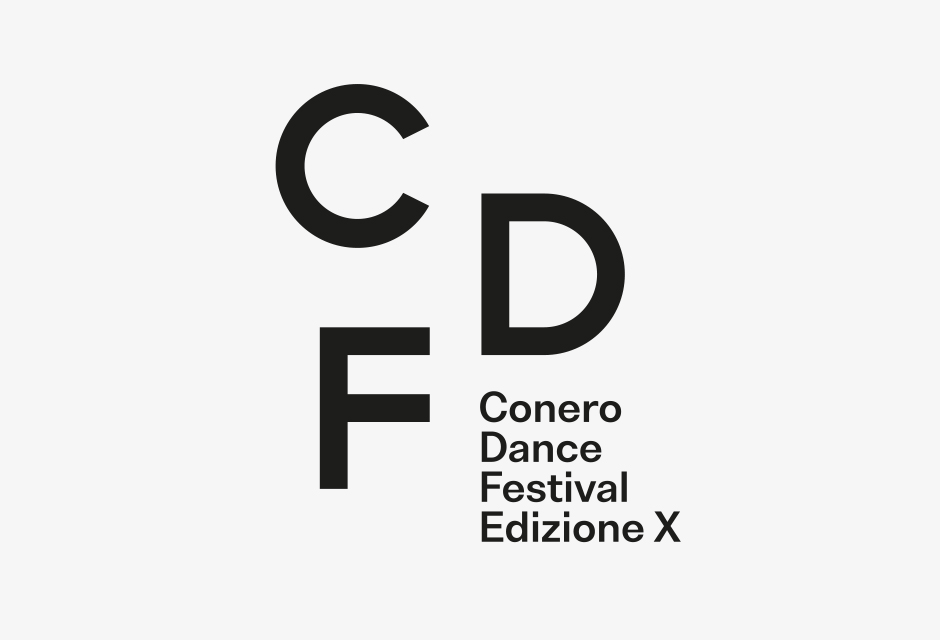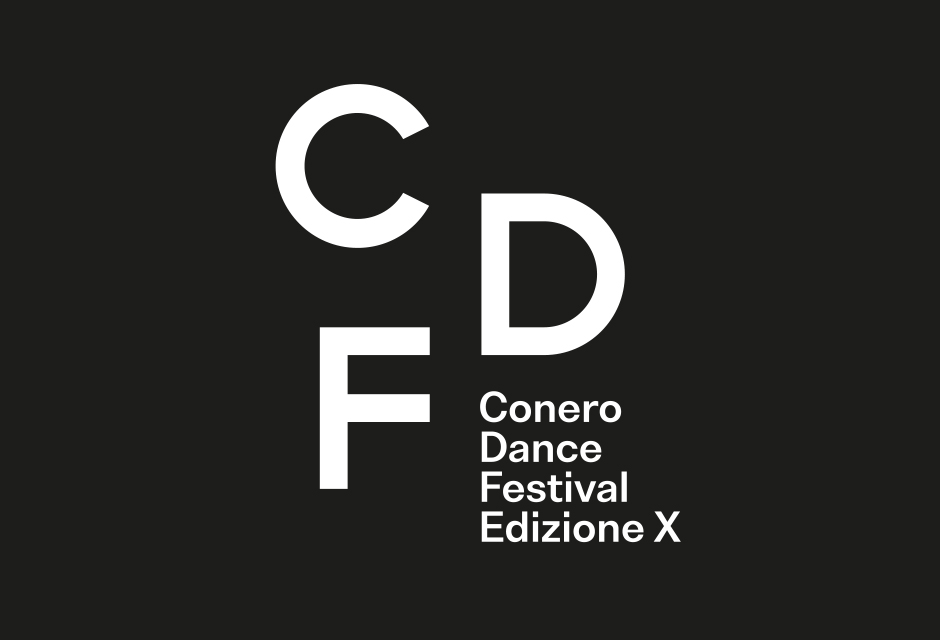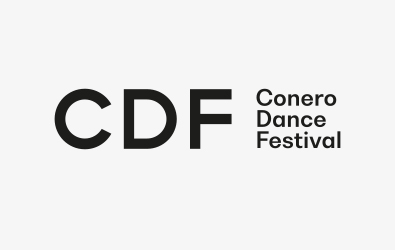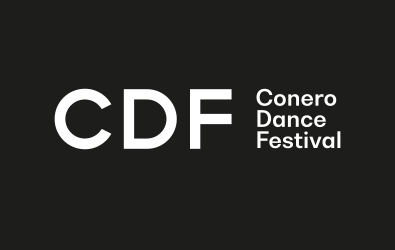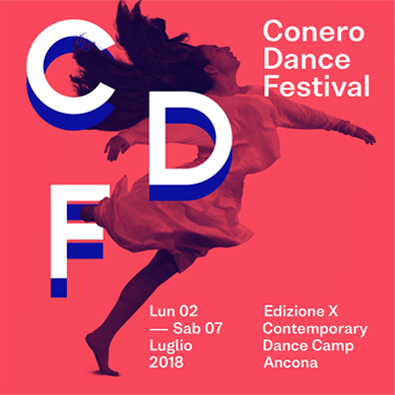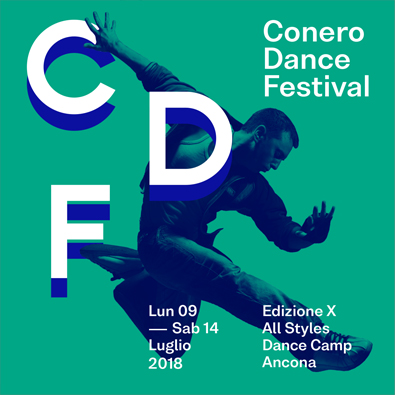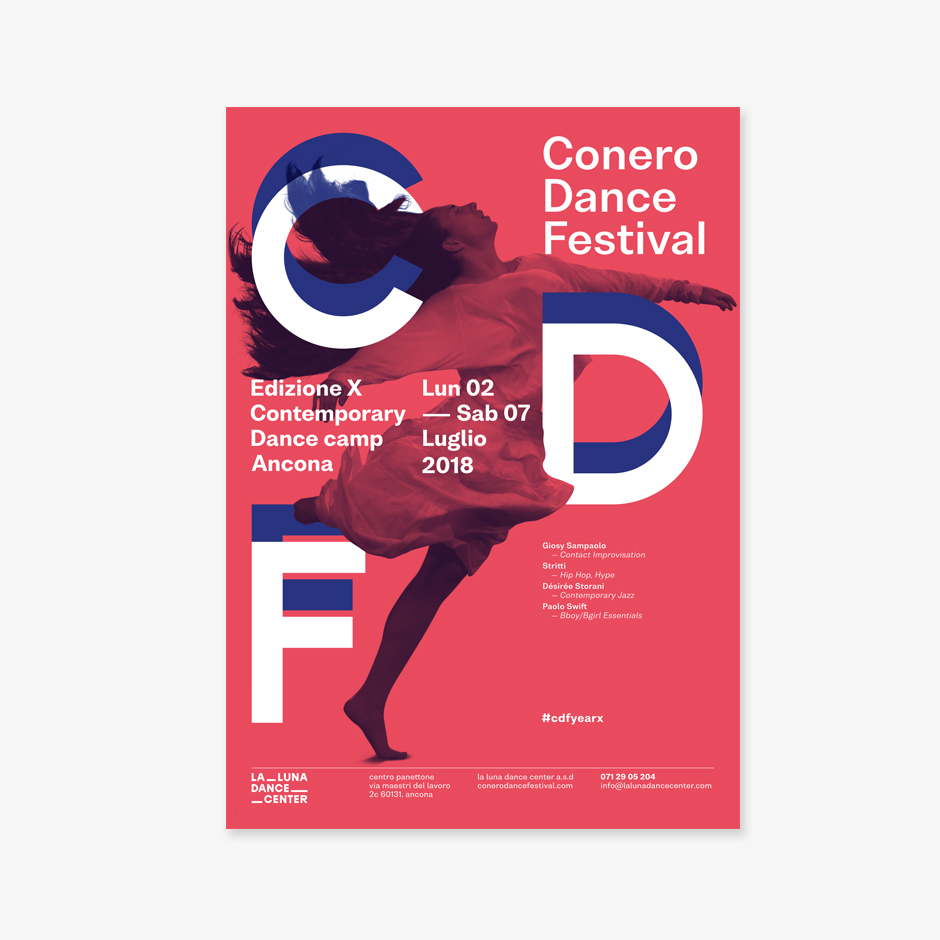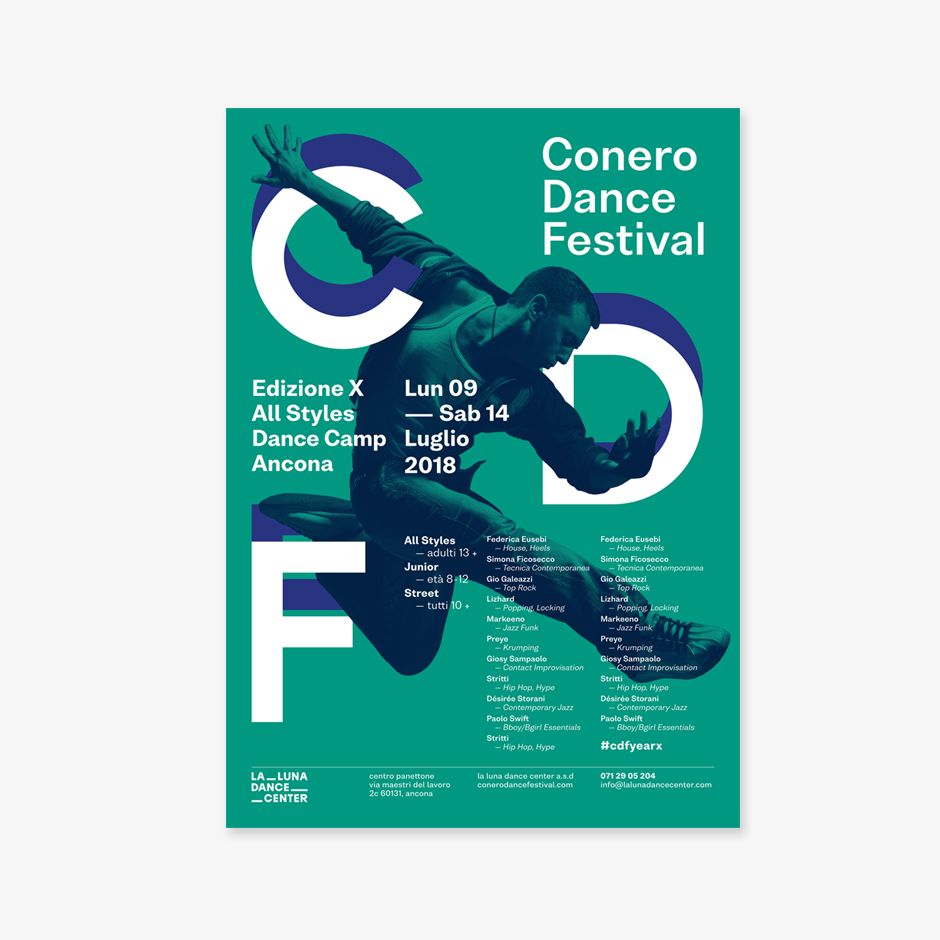 link to contatti
Would you like to know more?
Write what you think, we love to exchange opinions!