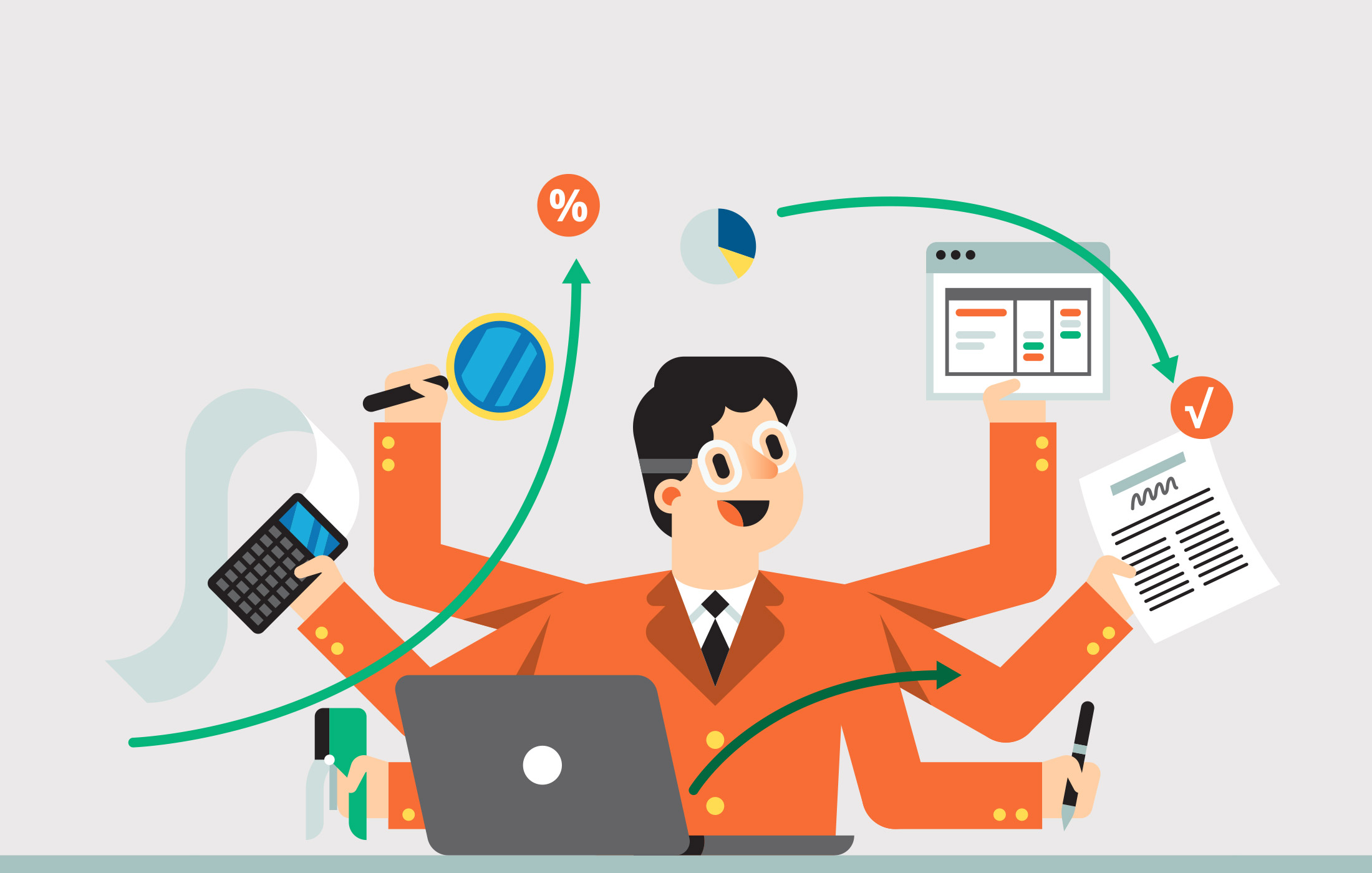 BRAND IDENTITY + WEB DESIGN
GMB FINANCE
ROMA - 2017
In collaboration with Goran Factory and Magneticalab
The payoff places GMB in a very focused way by introducing the company's role since the beginning. It is an intermediary between two subjects which has a relational problem. Being placed between the two parts by giving priority to his interlocutor to whom he speaks personally and is cited as a priority, he immediately reassures the role of GMB in the field of banking disputes, that of mediator in favour of his client.
The type of language evolves, becomes second person and uses the Italian language, in order to highlight one of the strengths of GMB, the value of relationships and consequently the communicative core connected to the personal relationship.Since the reference market is the Italian one and its positioning has reached a strong credibility, is possible to use a clearer and more direct language.

A / SERVICE QUALITY
The quality of the services offered and the ability to relate to different cases, both at the level of type of contact person and at the level of need (bonis-malis), are a strategic communication lever. GMB has developed over time a portfolio of solutions that allow it to intercept its target in a transversal way and to propose with the same effectiveness solutions related to the most different fields.
B / PERSONAL RELATIONSHIP
The direct contact makes the client feel supported by the company. This makes GMB a consultant and not just a service provider. In this case, communication must translate this capacity and make it a differentiator from competition. This is valid both in a preliminary phase of contact and later, when it triggers thanks to this activity the leverage of loyalty with the customer.
C / KNOW HOW
Within a short time, GMB has become an authoritative referent, which can exhibit a strong know-how in the sector, matured through an increasingly rich Case History and direct references that testify its expertise. A very strong communication lever therefore becomes the authority that can be displayed when dealing with the issue of the relationship with banks, triggering a very vertical focusing lever.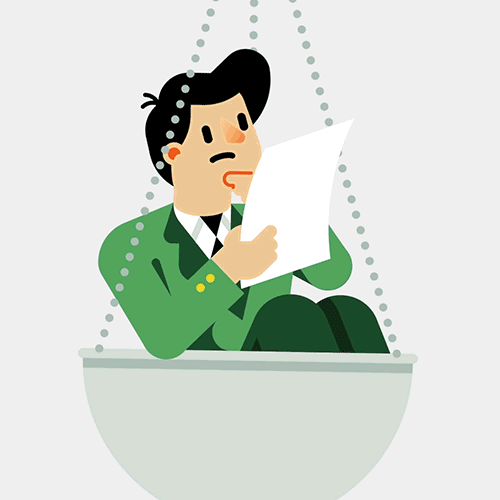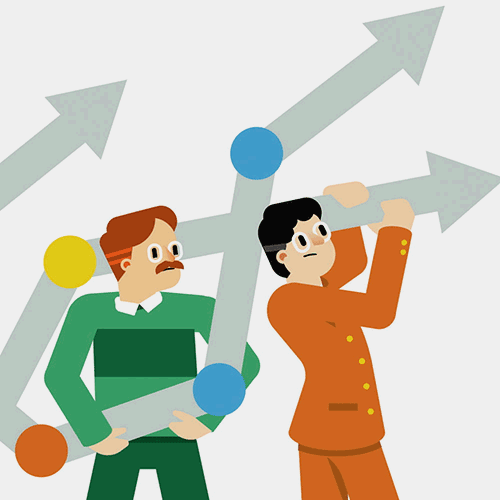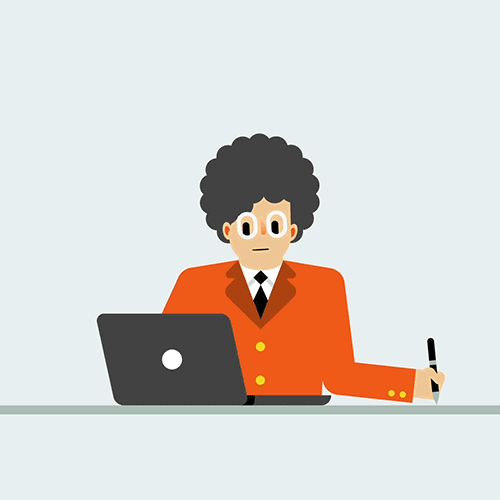 The visual language, unique and original, seeks to achieve the balance between the ability to communicate in a transversal ay to all interlocutors and a mature and contemporary design, strongly recognizable. For this reason we worked in synergy with Marco Goran Romano, former designer for Wired italia and USA, The Newyorker and Il sole 24 ore, realizing the personification of GBM, main subject and interlocutor able to take action to respond effectively to the needs of private individuals and companies.
Subsequently, the visual, iconic and textual alphabets that, together with the communicative grammar, make up the building blocks of the new identity system of financial products/services were developed. Finally, the project comes to life thanks to the synergy with Mirco Bruzzesi, who animates the developed info-graphics in 11 different spots.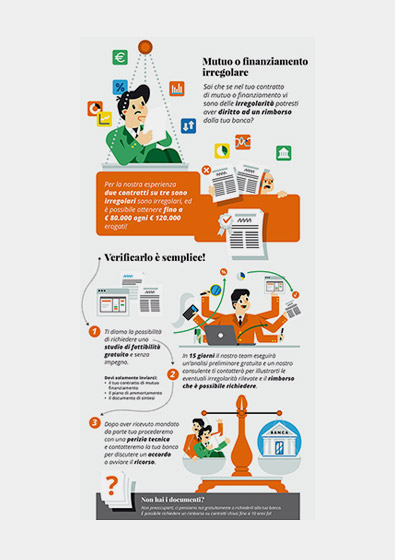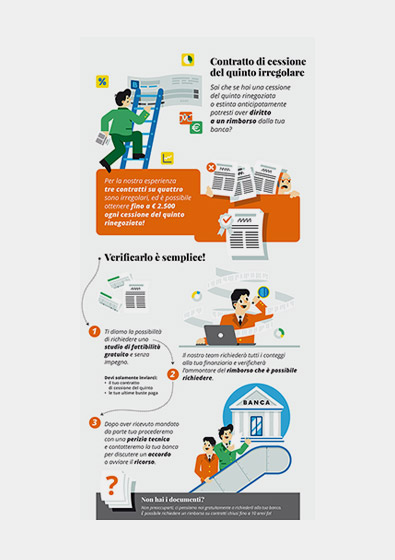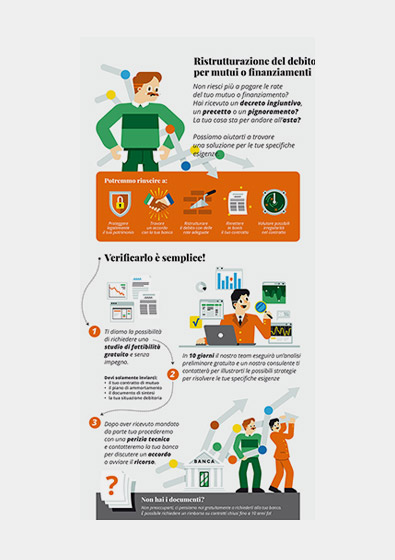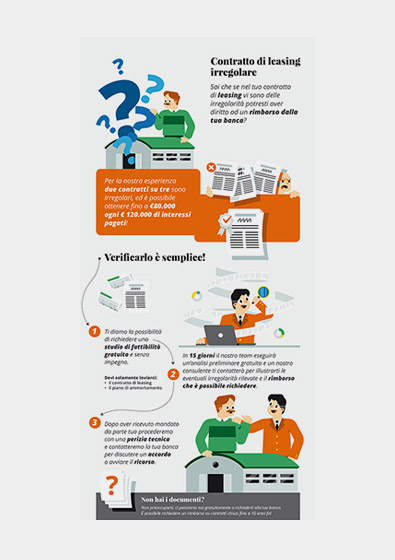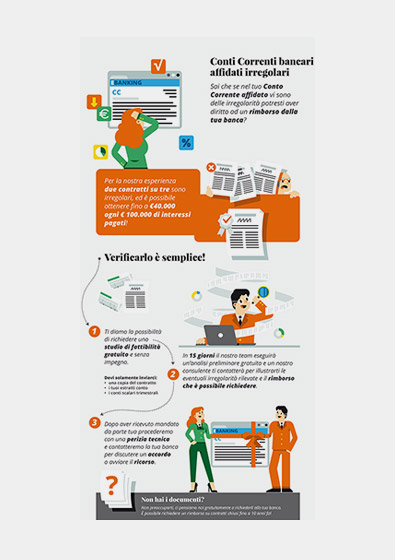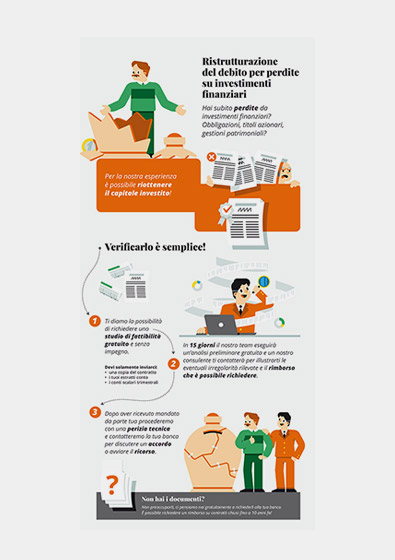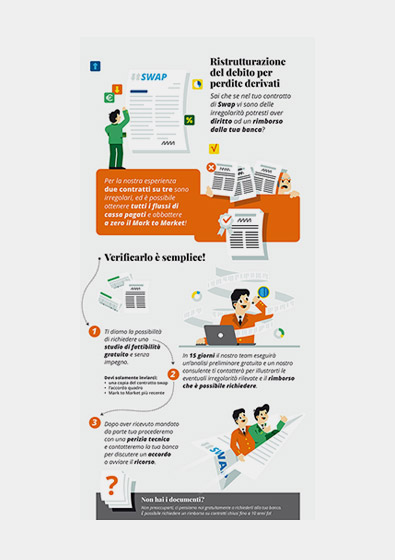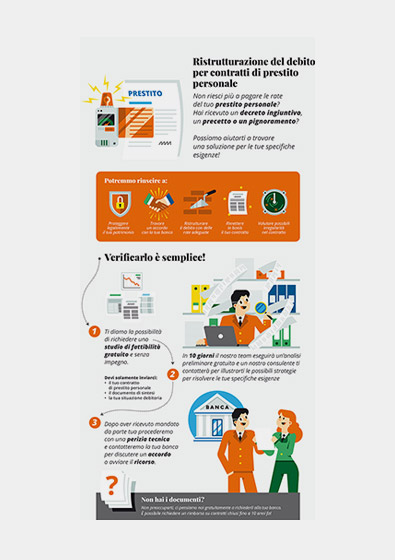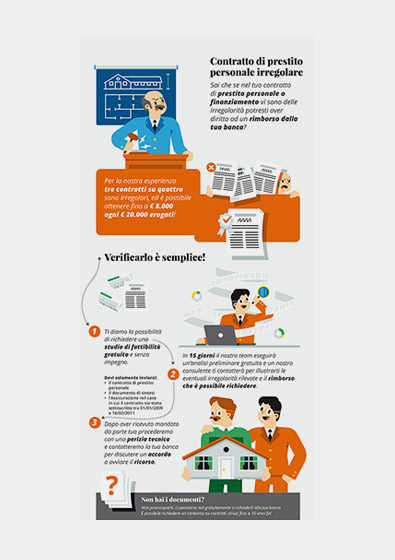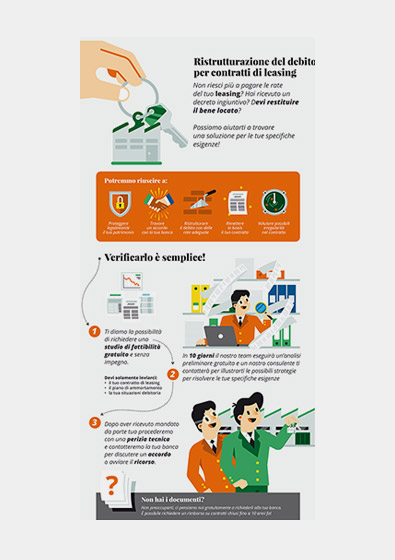 link to contatti
Would you like to know more?
Write what you think, we love to exchange opinions!