BRAND IDENTITY
ADVANCED MECHANICAL SOLUTIONS
ANCONA
2019
Founded in 2005, the brainchild of Francesco Pellizza, Advanced Mechanical Solutions srl offers specialized consultancy services in the aeronautical, nautical, automotive and mechanical fields. AMS' services range from structural analysis, finite element analysis, design, project management, analytics, to prototyping and non-destructive testing. Additionally, AMS manufactures custom-made products to meet the client's specific demands.
CORES OF COMMUNICATION

We identified the cores of communication by looking at three recurring general topics in the sector of reference. The grammar of communication is encoded in common denominators, grouped together in two or three sets. By looking at these sets (or cores of communication), we get a clear idea of each company's activities on the market and its positioning. From a visual standpoint, the project was developed on two parallel courses of research, each defined by specific keywords.
Engineering

A keyword which covers the whole process, from structural analysis, to design and development, to end-product quality control. Engineering is AMS' core business, the mainstay of the company's day-to-day operations.
Customization

Communication related to this core concept deals with AMS' customization capabilities, aiming to find the best way to showcase the company's custom-made products, built to clients' specifications, and to effectively organize information on these products.
Navigazione

This area of communication has a very specific focus: it describes the market in which AMS operates and the peculiar features that set it apart from other areas of business.
Stages of visual development

Visual development for the project moved along two parallel courses, each defined by specific keywords that guided successive stages of research.The goal was to assemble a collection of iconographic elements that visually represents those keywords. The aesthetics and semantic of these visual elements merge and interact with one another, and the whole visual project is based on this interplay.

THE LOGO

At first glance, the hexagonal mesh inscribed within the lettering and the use of two different fonts (one for the acronym, one for the extended name) seem to pose some difficulty in memorizing and identifying the logo. However, once the eye notices the hexagonal mesh (inspired by carbon allotropes) on which the font design was based, the logo takes on a minimal and contemporary aesthetic, a monolithic quality that makes it immediately recognizable.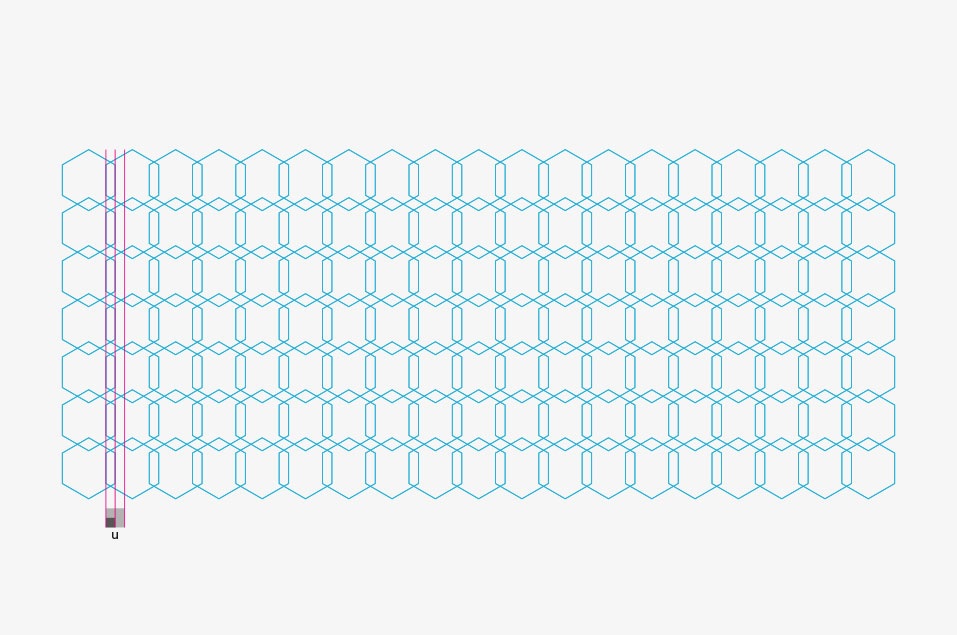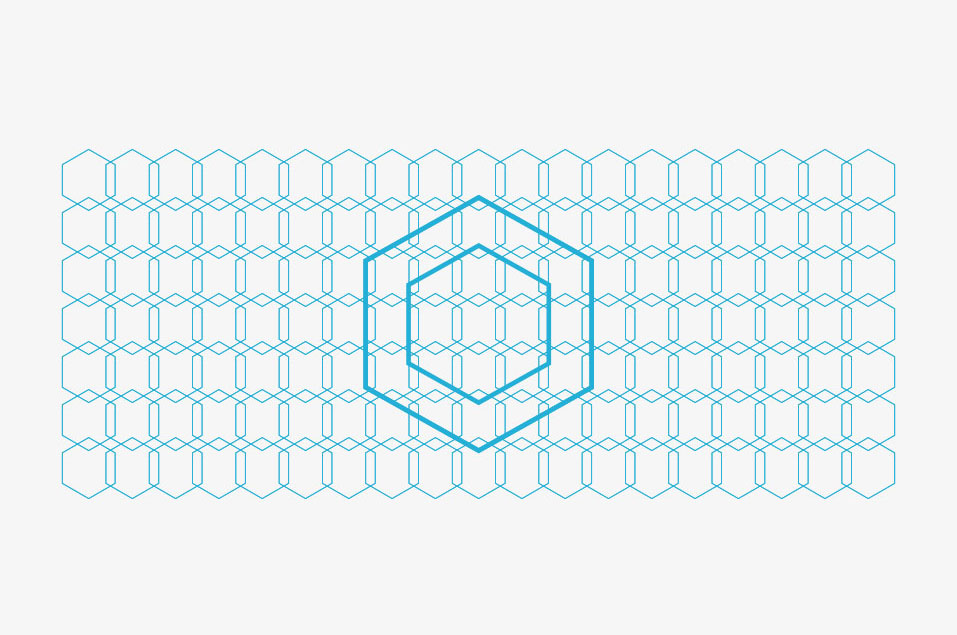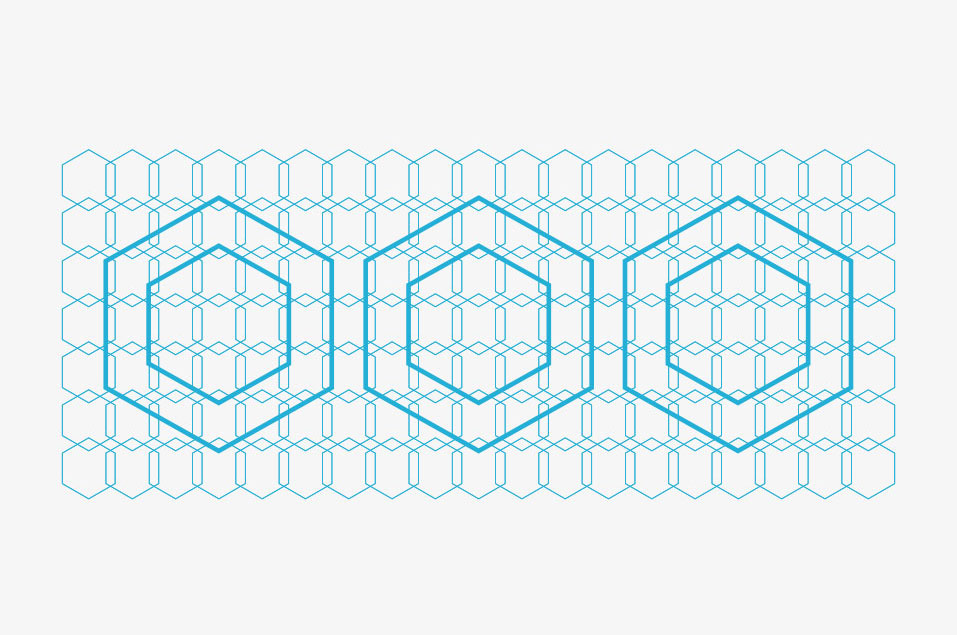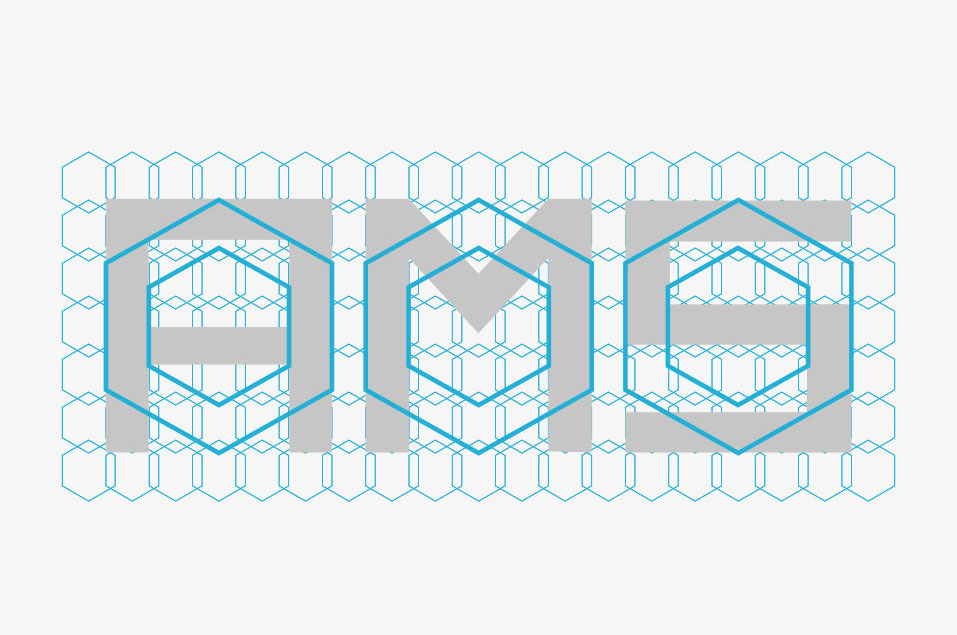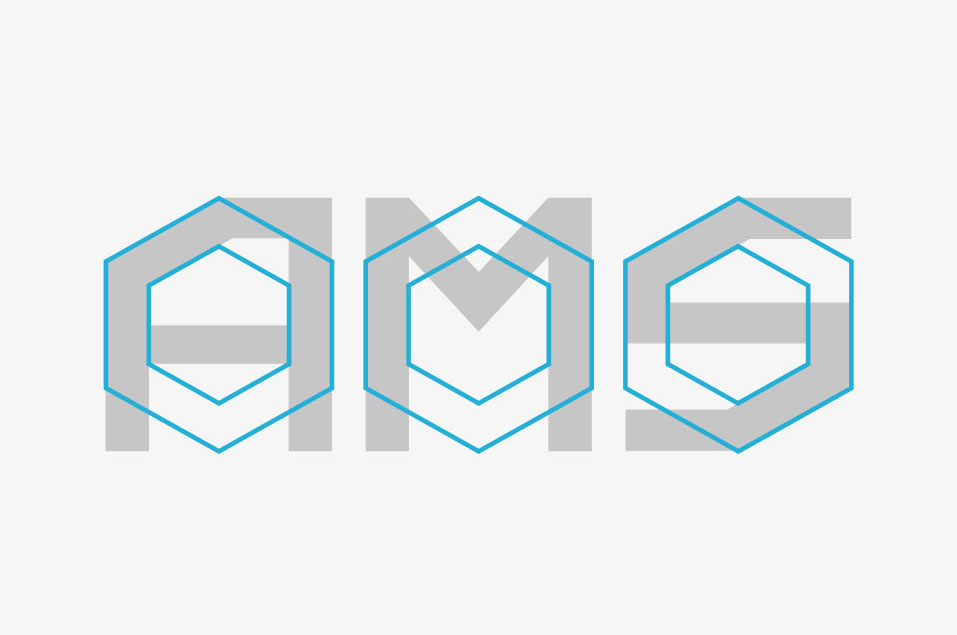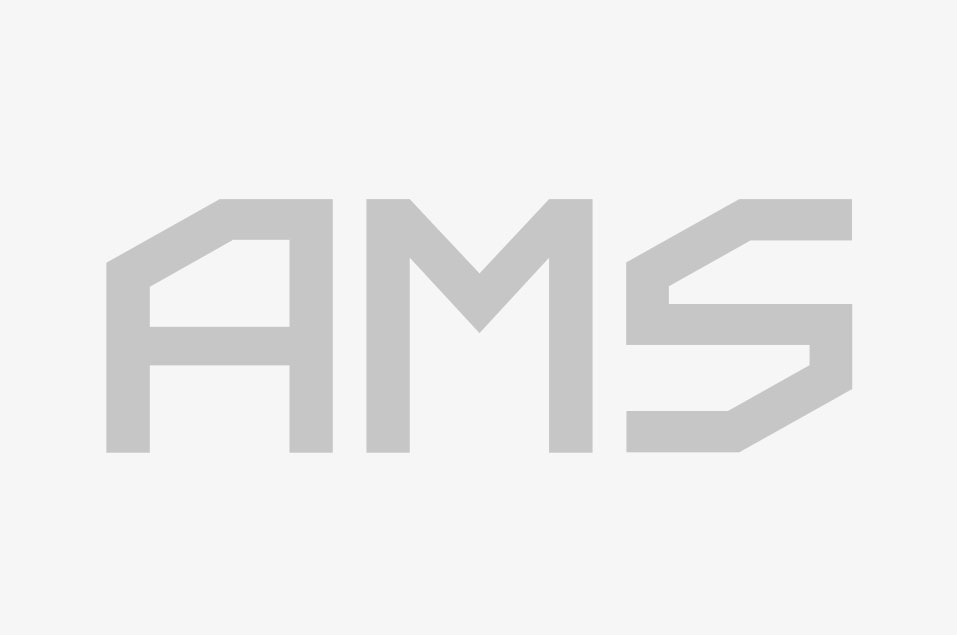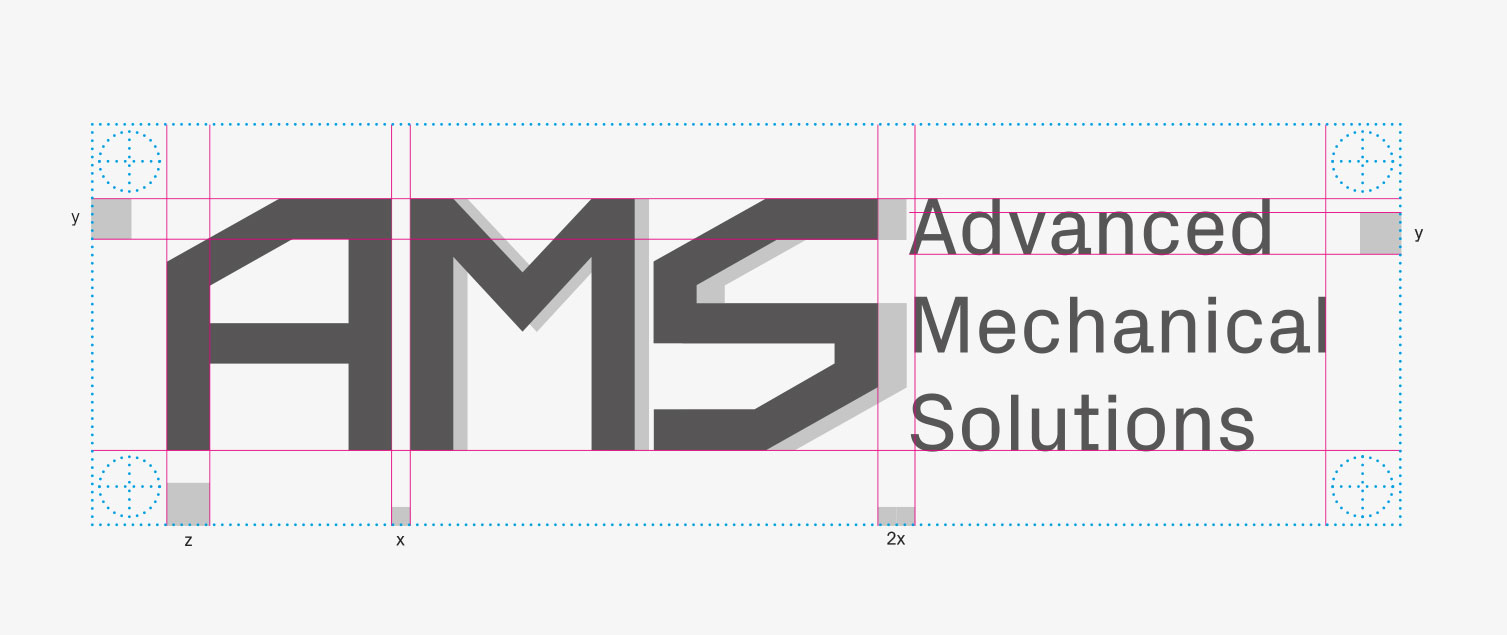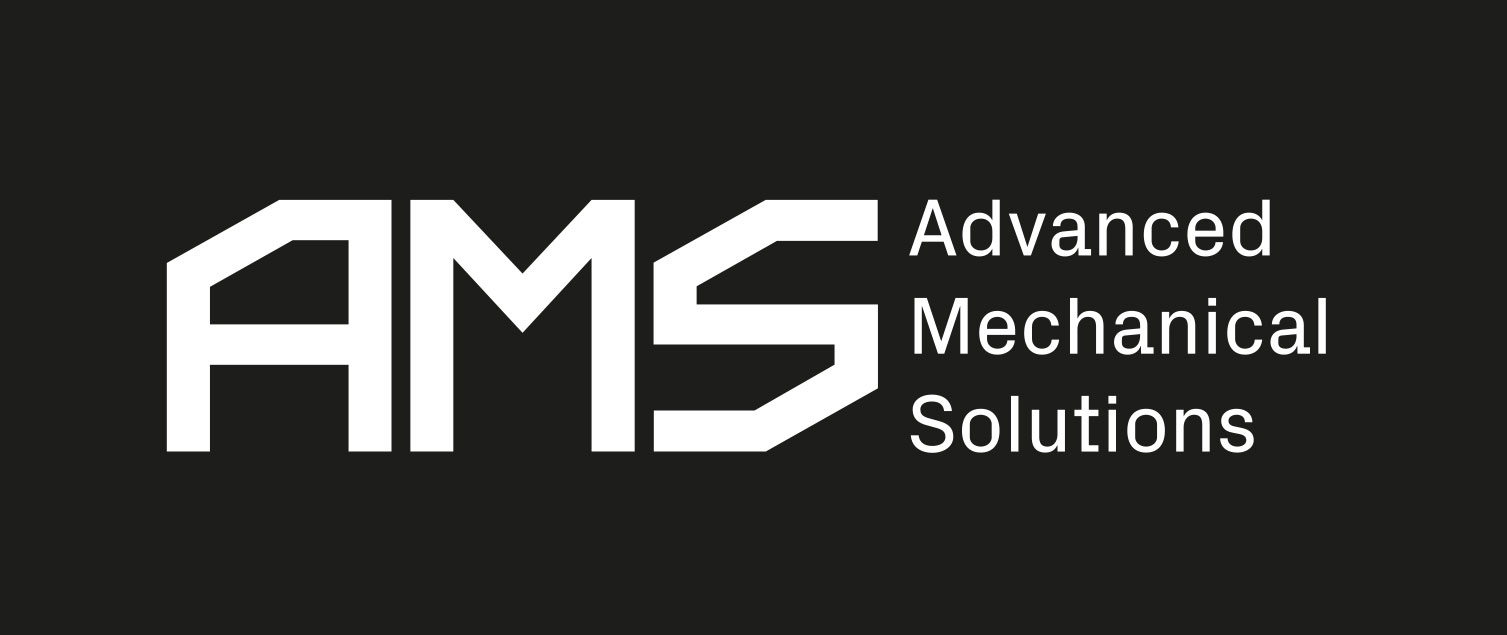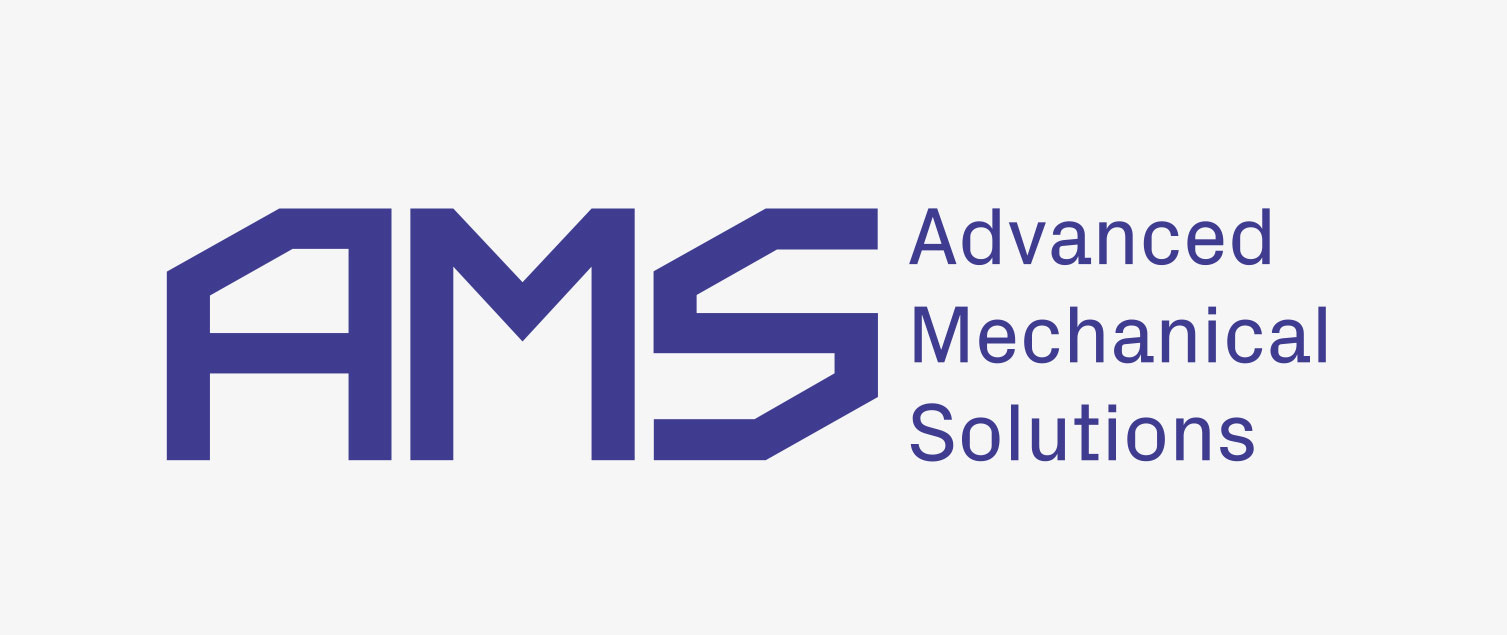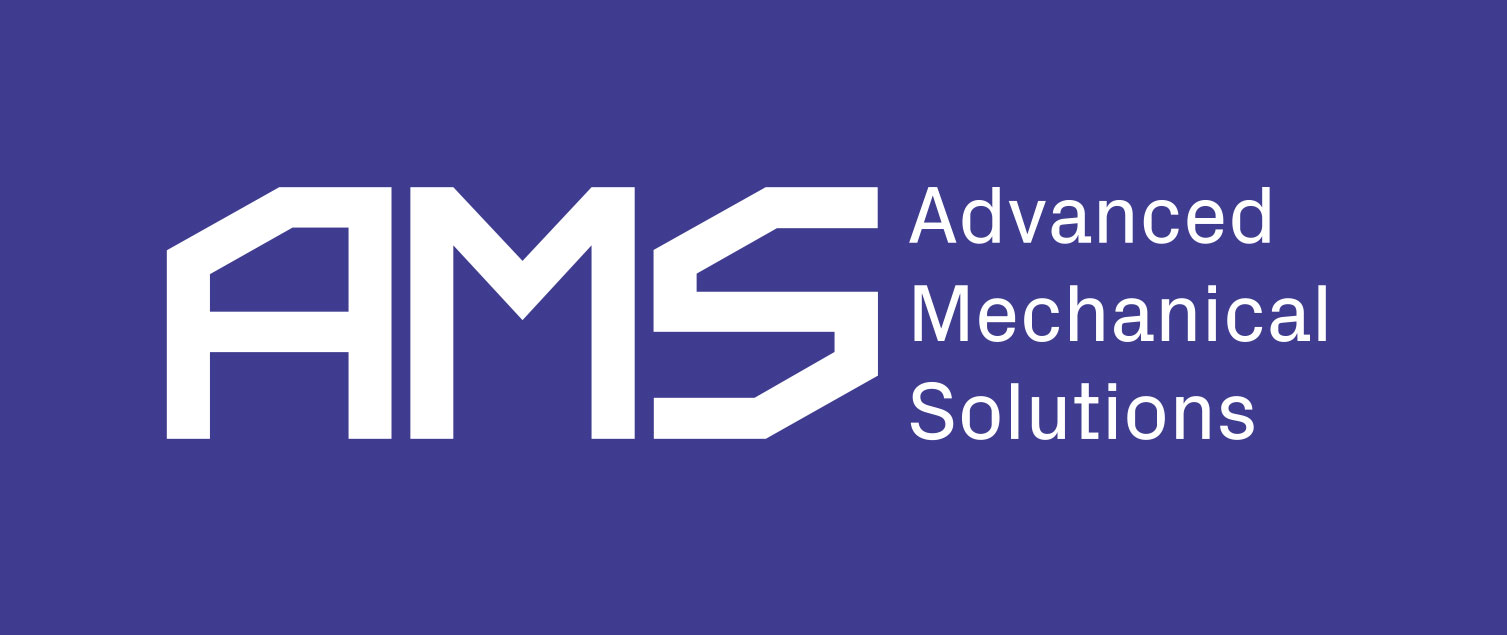 STYLE AND TOOLS
OF COMMUNICATION

The visual style provides a versatile tool, which can be employed to produce targeted communication material. Prospective clients will associate this style with AMS' offer of specialized engineering, analysis and customization services, while at the same time perceiving the company's value: technical know-how and a specialized team. We developed a color code and two different applications of the hexagonal grid: as a basis for page layout, and as the starting point for designing the icons. Both approaches are used in promotional brochures.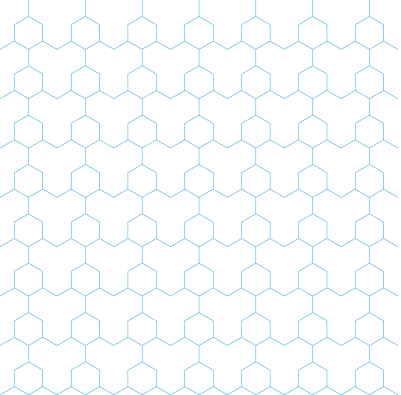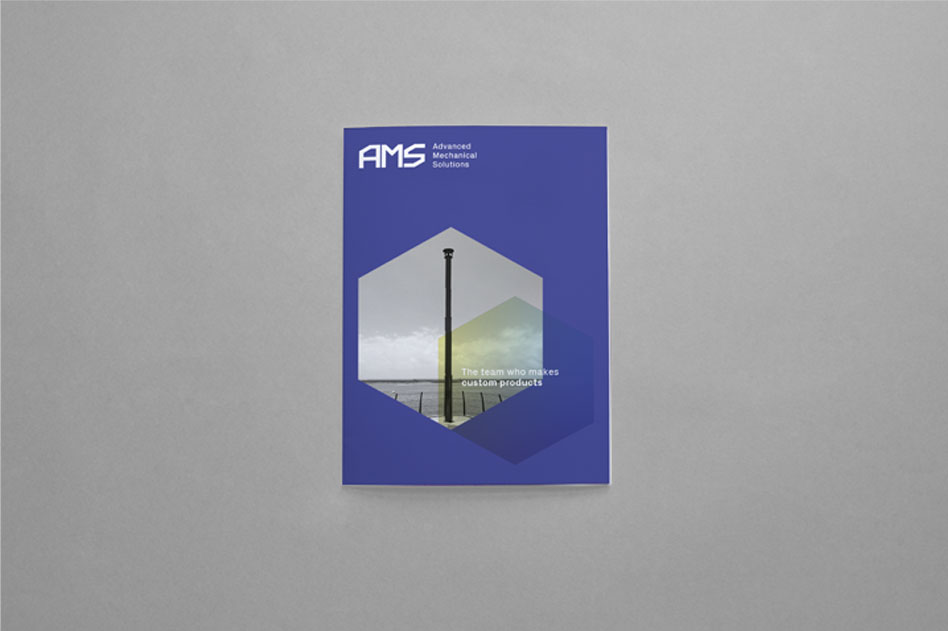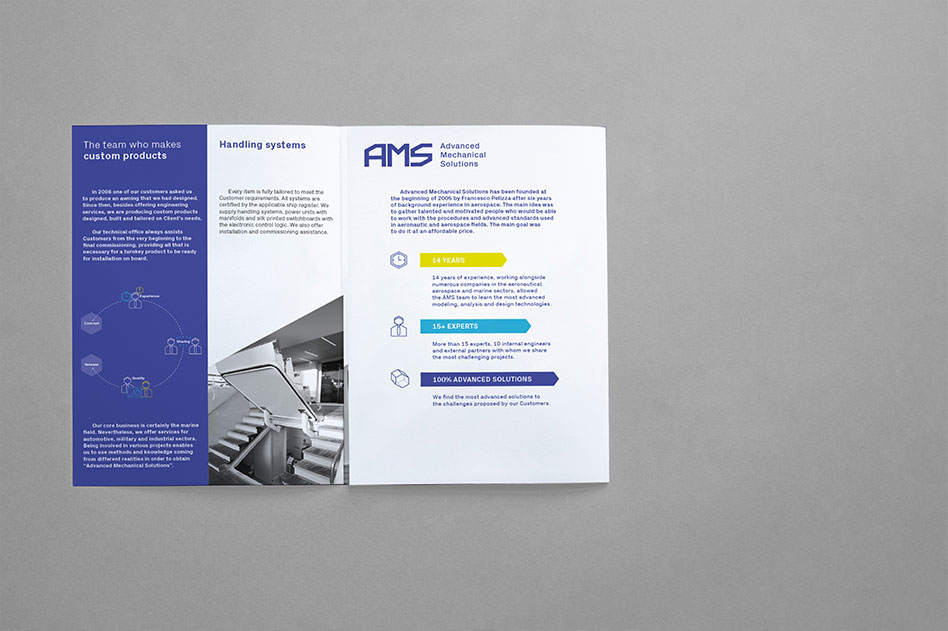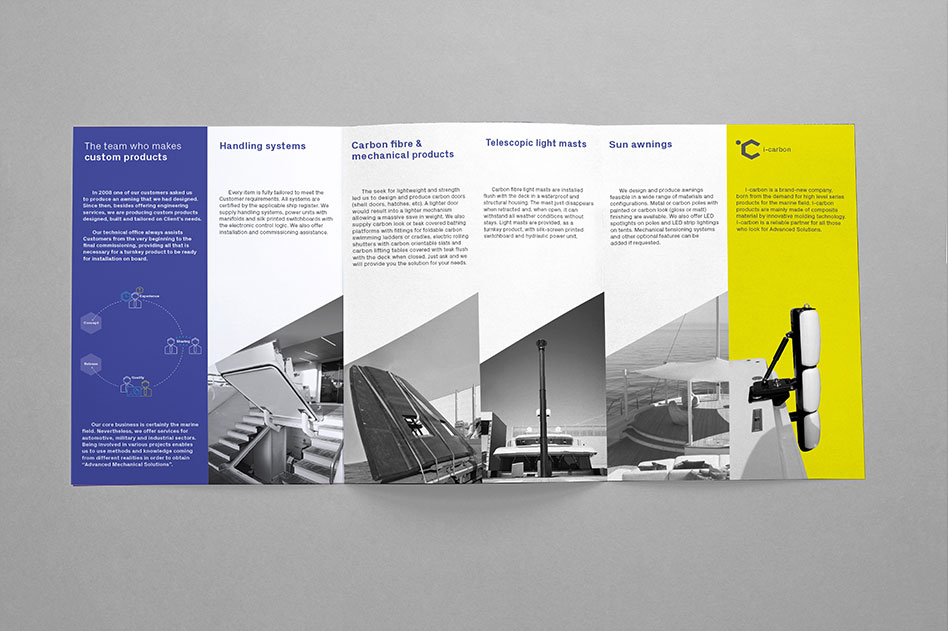 The team who makes custom products
The team who developes reliable solutions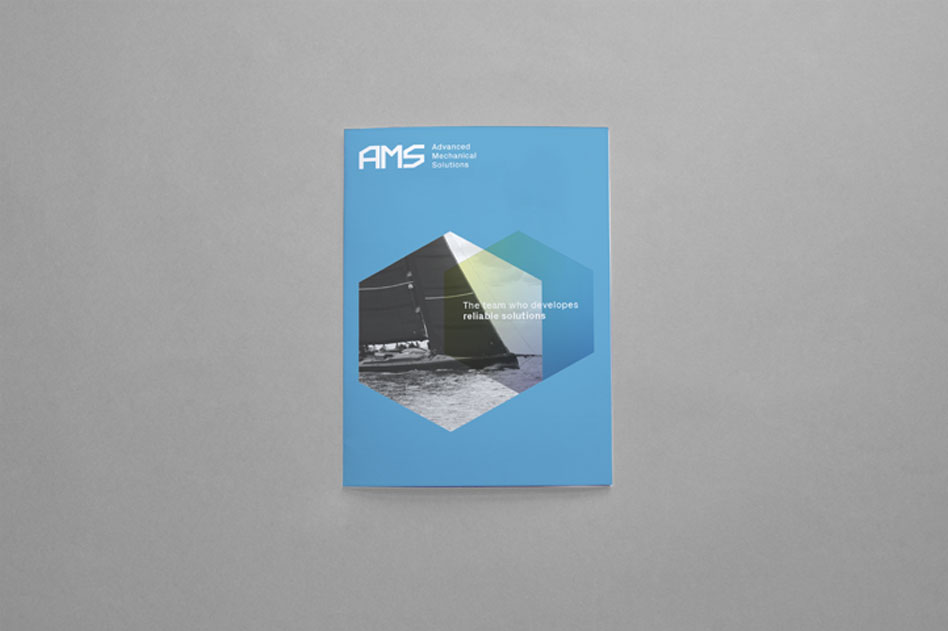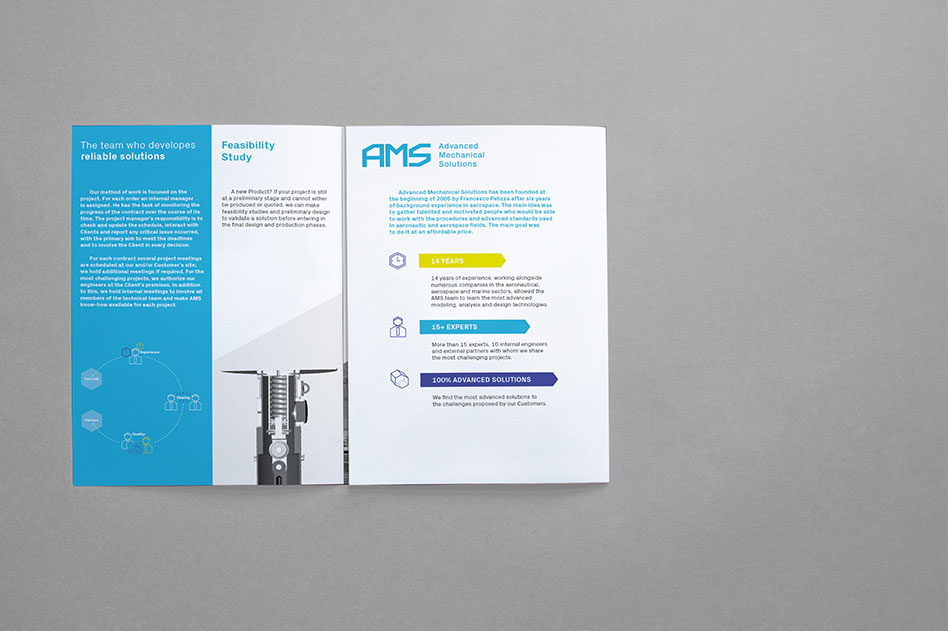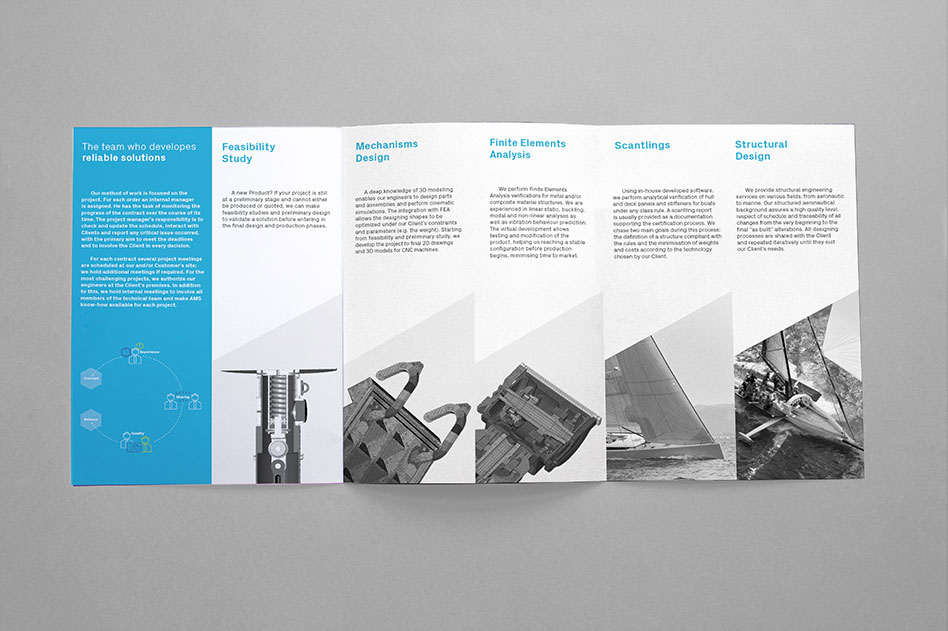 INFOGRAPHICS

The client can also use a set of visual elements and icons to create all sorts of infographics, data visualizations, flowcharts, pie charts etc. that will prove very useful for project or research presentations.