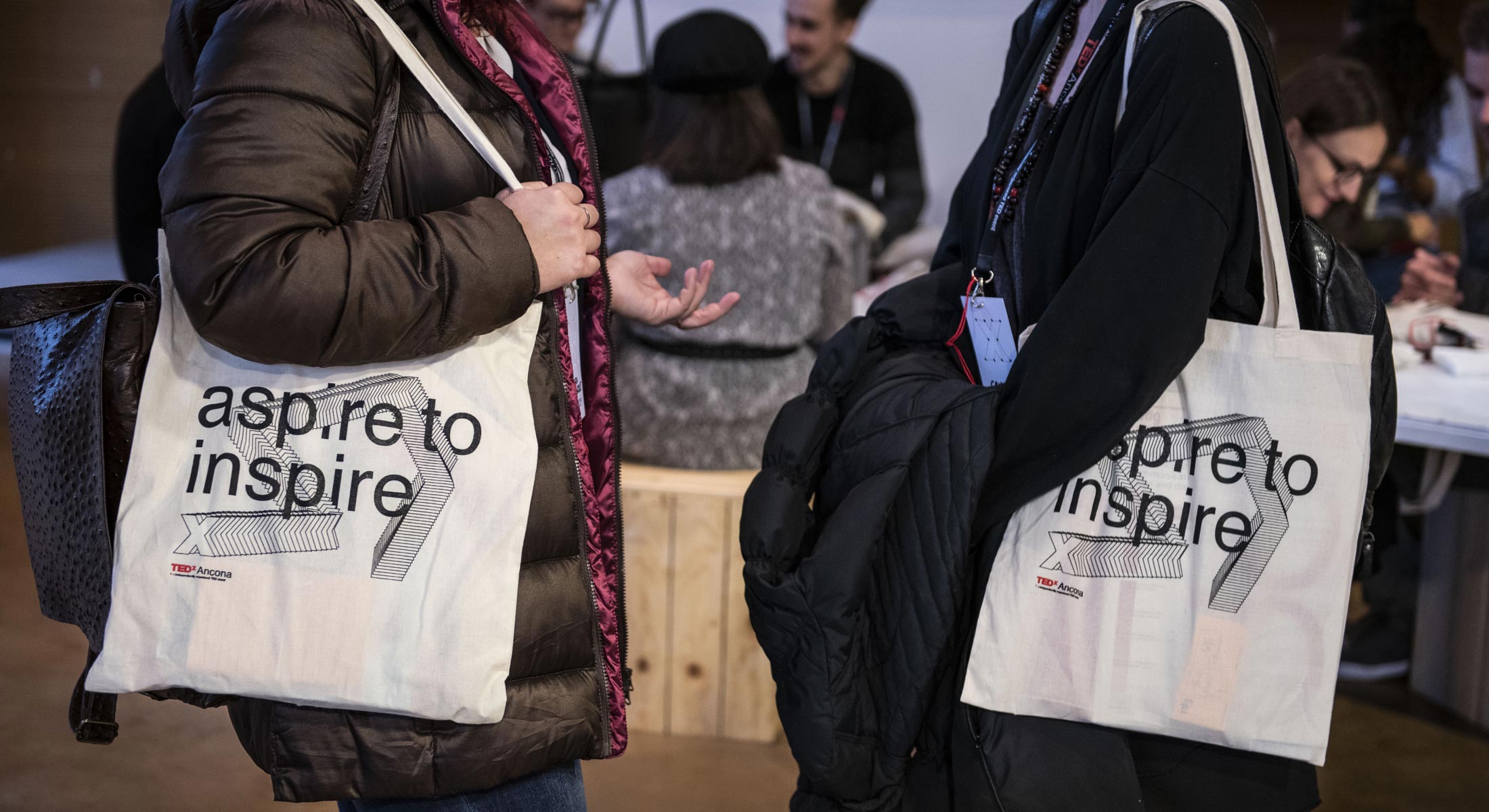 EVENT
TEDxAncona
ANCONA 2018

TED
is a non-profit organization devoted to "Ideas worth spreading". The first, four-day TED Conference was organized in 1984 with this vision, and gathered people coming from the fields of Technology, Entertainment and Design. From that day, TED's horizons widened to include more fields.

TEDx
x = independently organized TED event. In the spirit of "ideas worth spreading", TED launched the TEDx programme, a series of local, independently organized events. These events make the public live an experience similar to the one of TED's events.
TEDxAncona
It's the event that presents interesting ideas to attendees that want to widen their horizons. United by the will of nurturing the change, TEDxAncona community gathers around an annual conference that showcases talks up to 18 minutes long, an that this years declines the theme "Aspire to Inspire". We aspire to inspire all of you with actions, words, gestures and stories that will enrich you and stimulate your curiosity.
NAMING
We aspire to inspire all of you with actions, words, gestures and stories that will enrich you, stimulate your curiosity and foster change.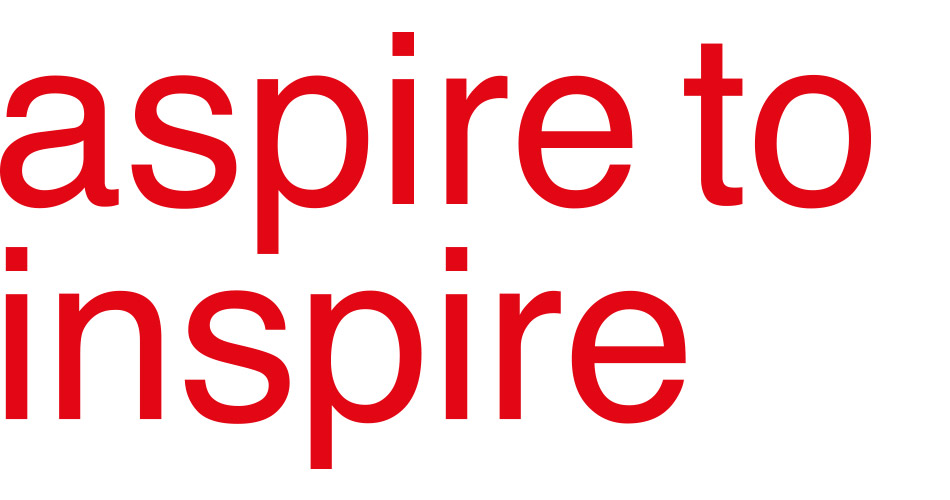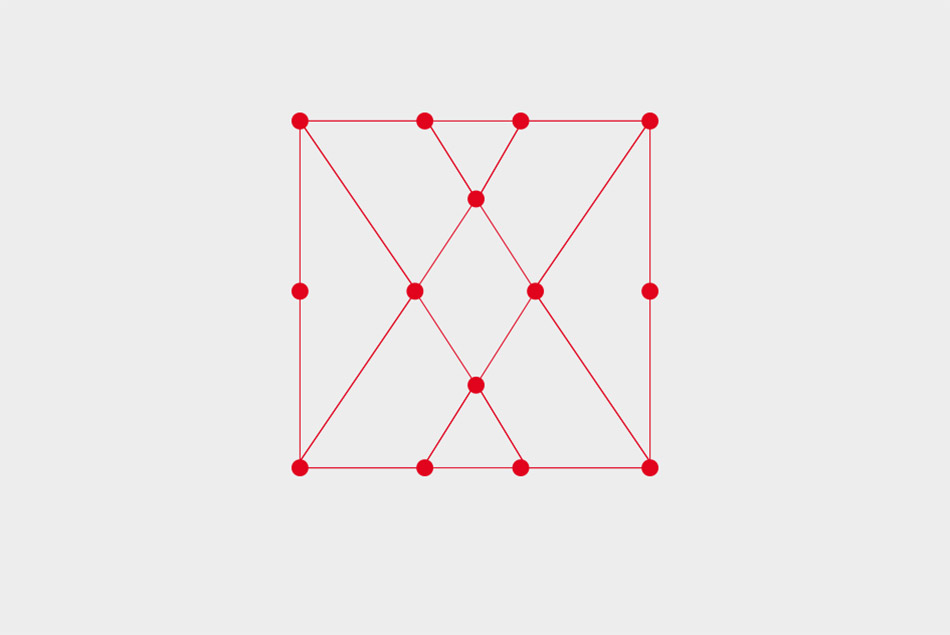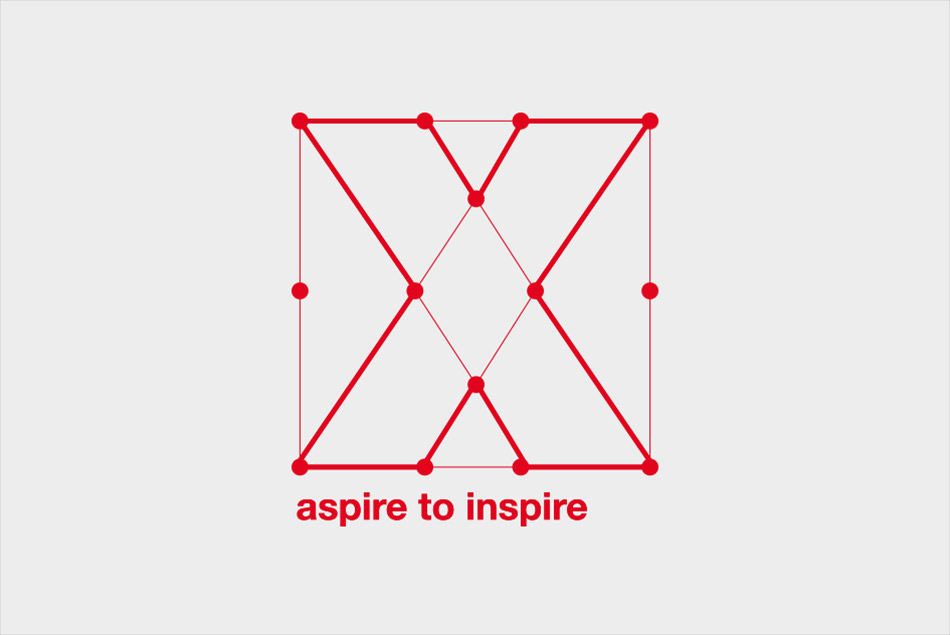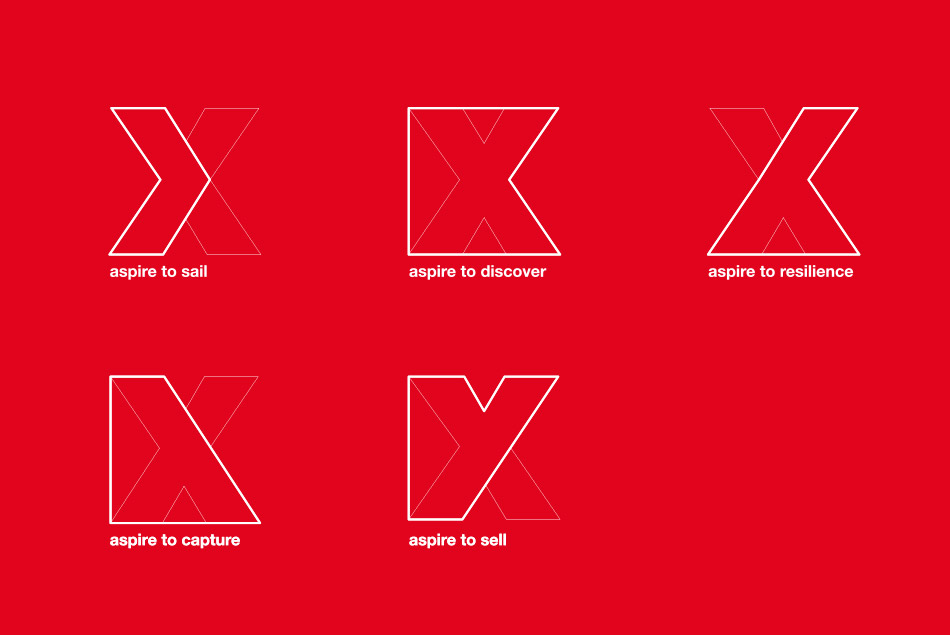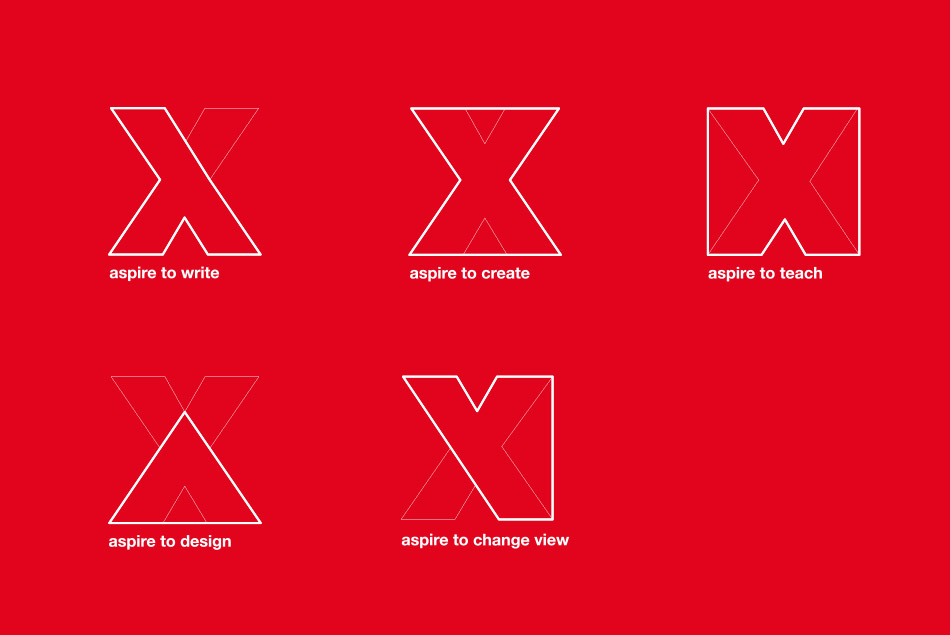 VISUAL
An idea acts on those who listen to it, and it leaves a different mark on each listener. When it is told, the idea represents the person that first generates it and it spreads, unique and always new.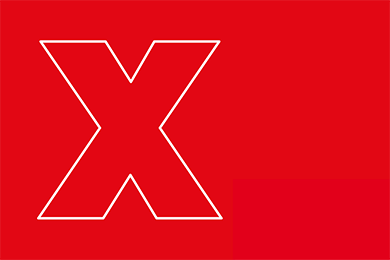 The idea inspires those who listen while it changes, adapts to each person's life, thoughts and feelings. An idea "X" becomes thousands of shapes, it develops in thousands of voices and generates thousands of ideas. An idea that acquires a shape on its contamination journey.
ASPIRE TO...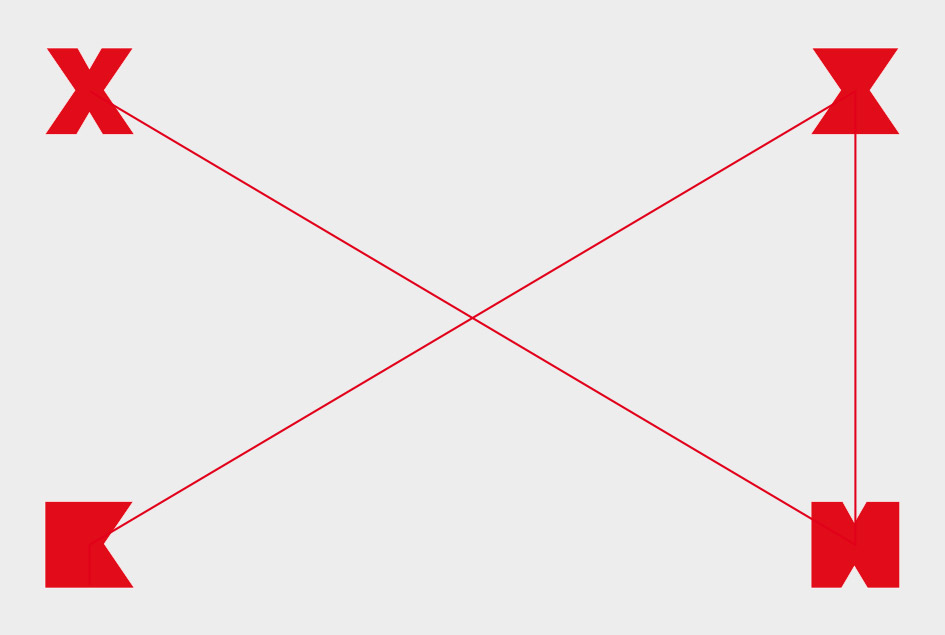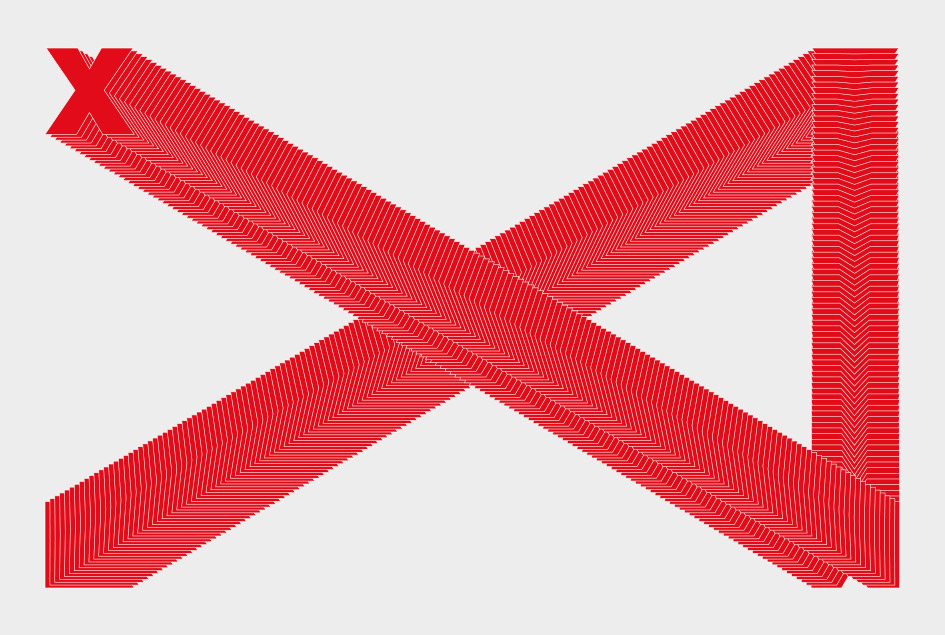 SPEAKERS AND ORGANIZERS
The event's theme is declined for each speaker, creating titles in line with their talks. To each speaker is also associated a shape, an evolution of the initial X. In this way it is possible to immediately associate each speaker with a custom payoff and shape, that characterize the communication of the speakers and their talks talks from their presentations on the website and social media, to the slides screened at the beginning of each talk.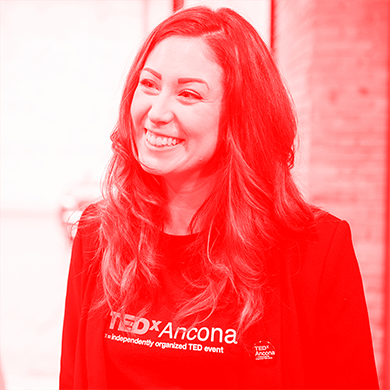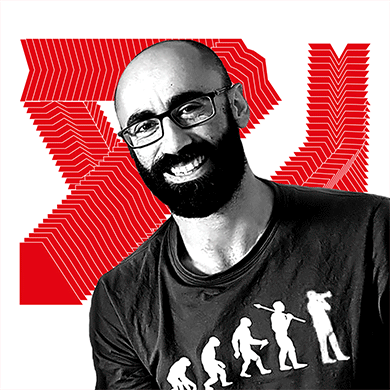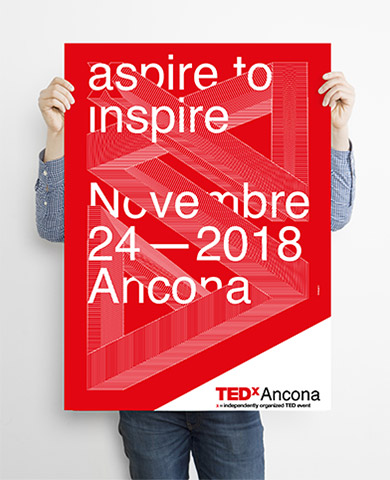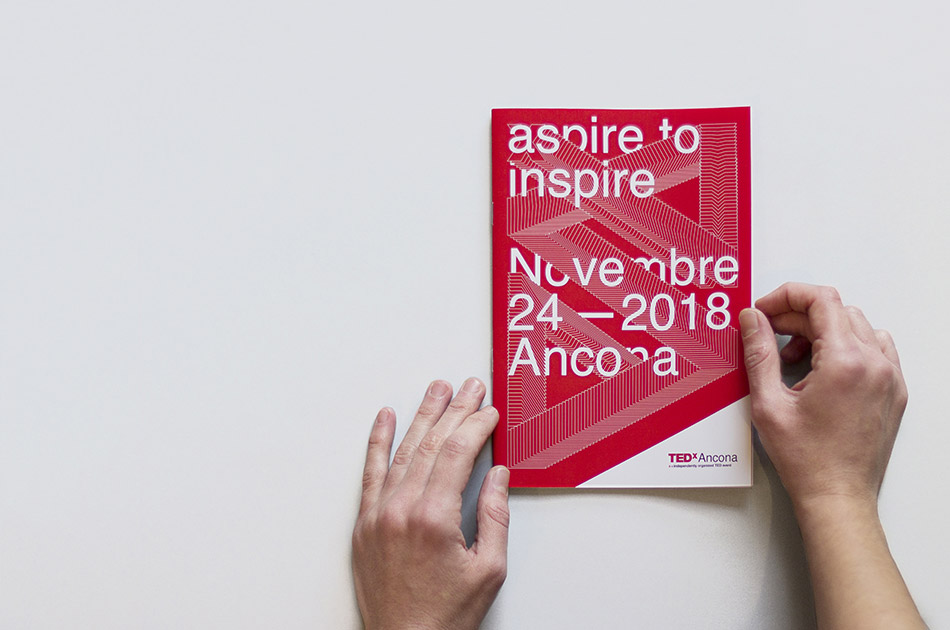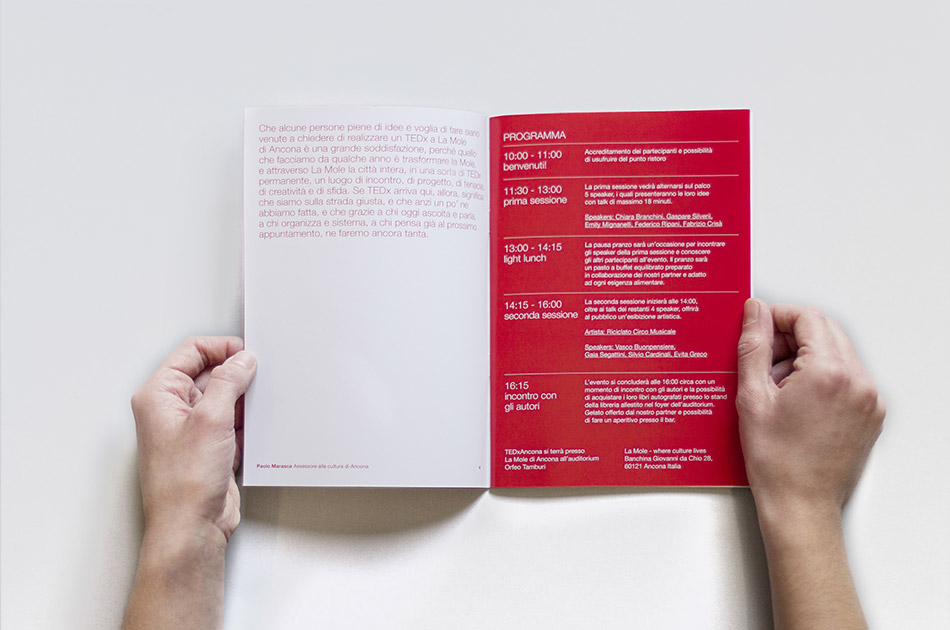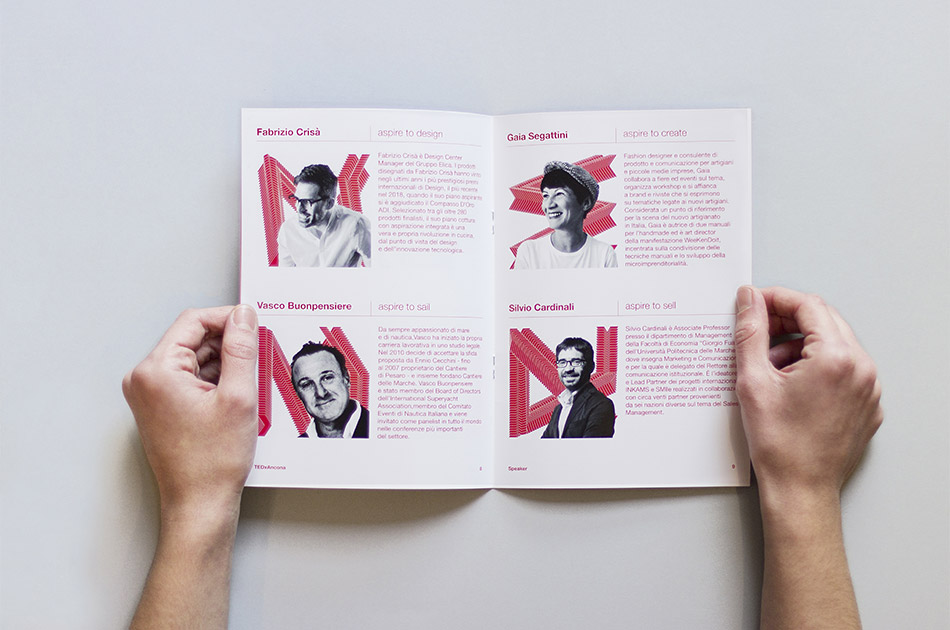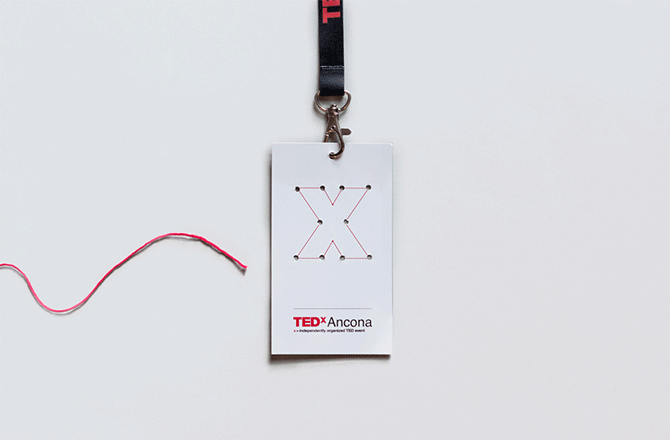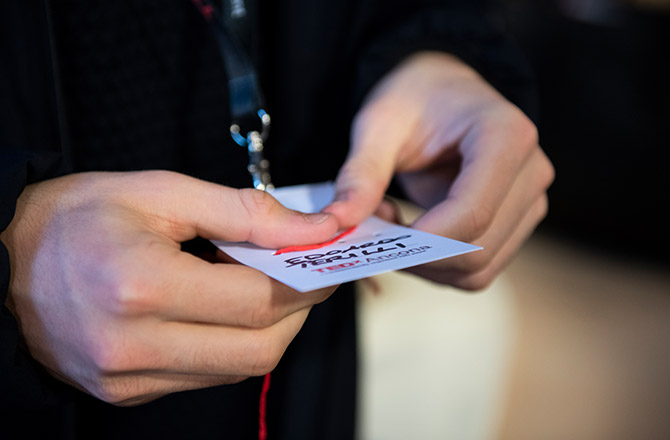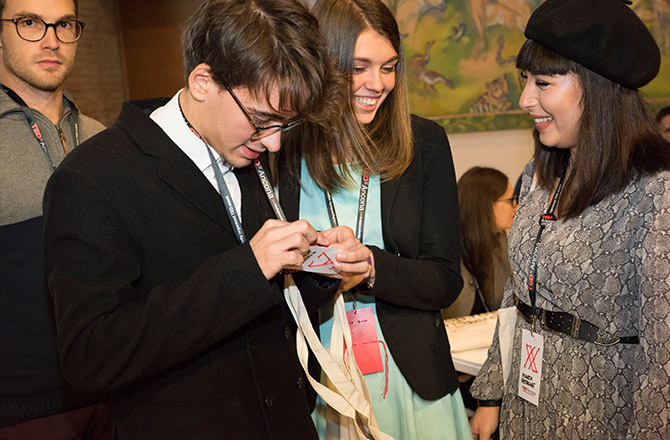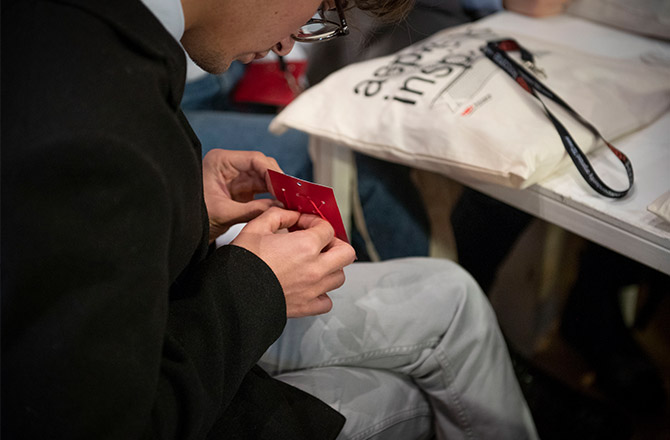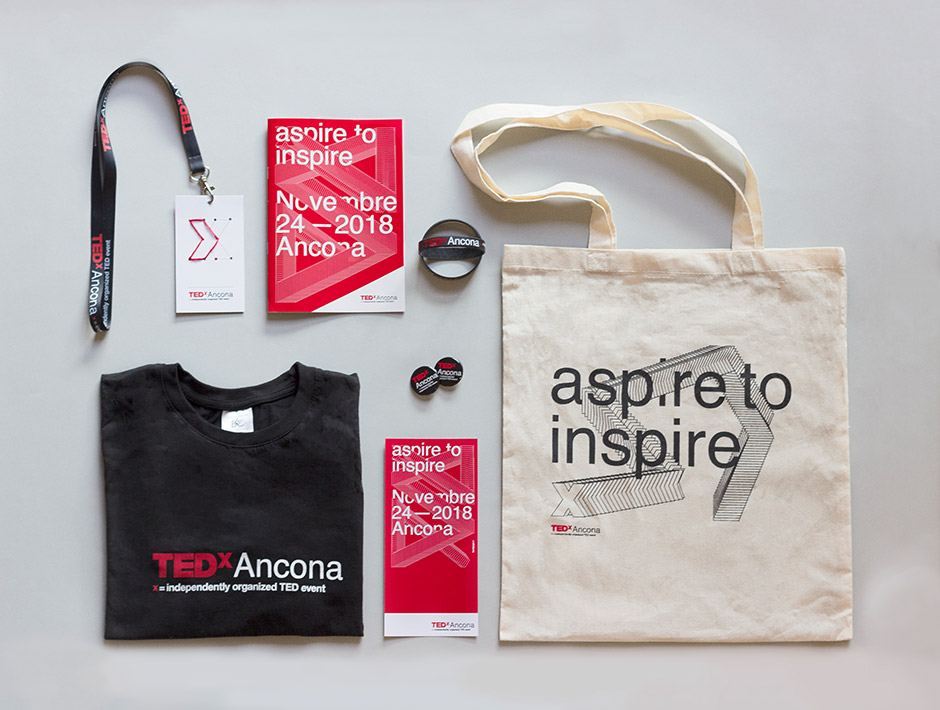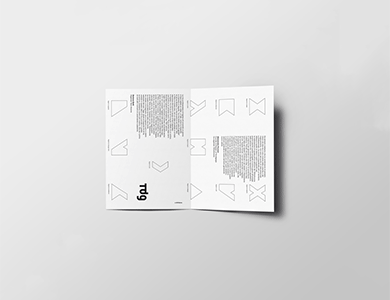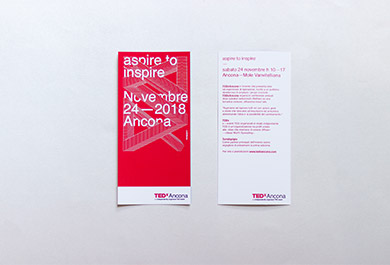 THE EVENT
The fact that some propositive people full of ideas came and asked the possibility to organize a TEDx event at La Mole is a great satisfaction for us, since what we have been doing lately is to transform La Mole, and through La Mole, to transform the entire city, like a permanent TEDx. A place where to meet people, create new projects, a tenacious, creative and challenging place. If TEDx arrives here, it means that we have come a long way, that we are on the right path, and that thanks to those who listen and talk, organize and already think of the following editions, we can do more.

Paolo Marasca
Cultural Attaché of the Municipality of Ancona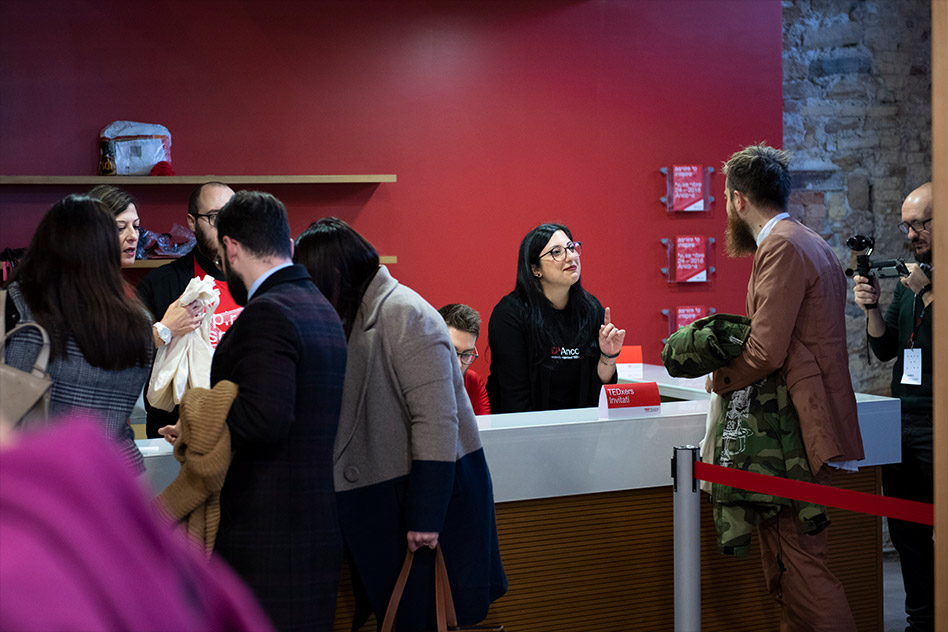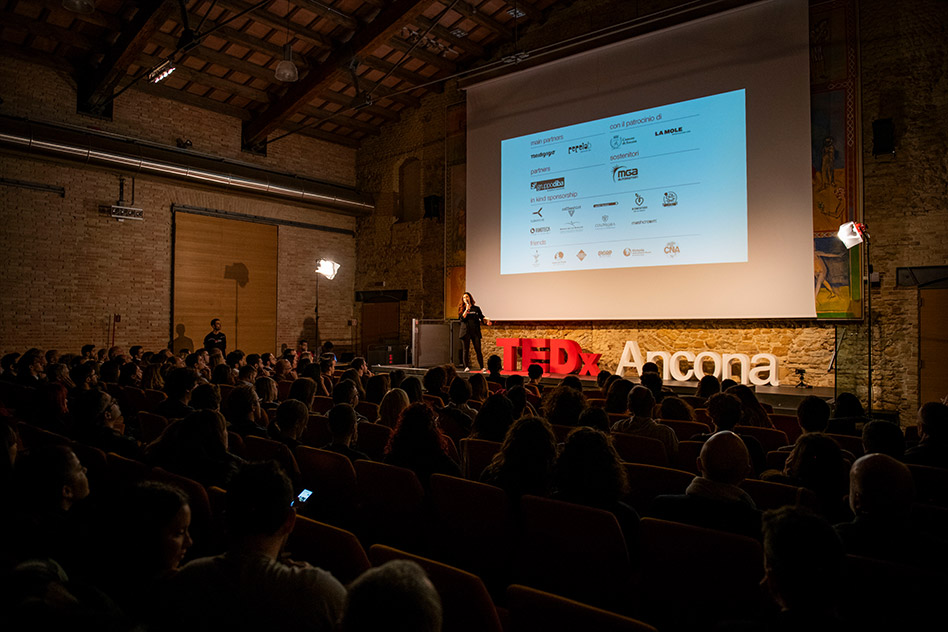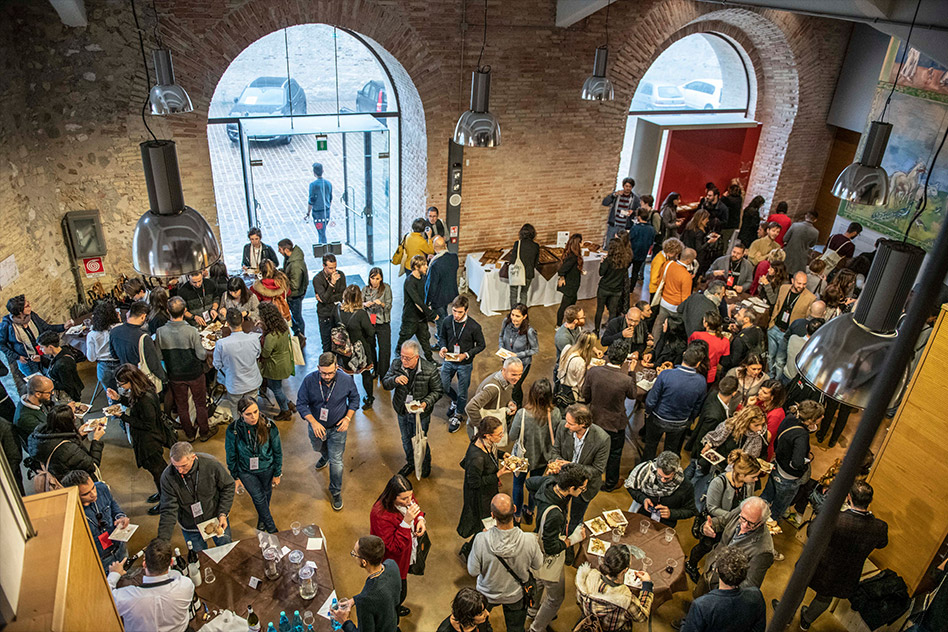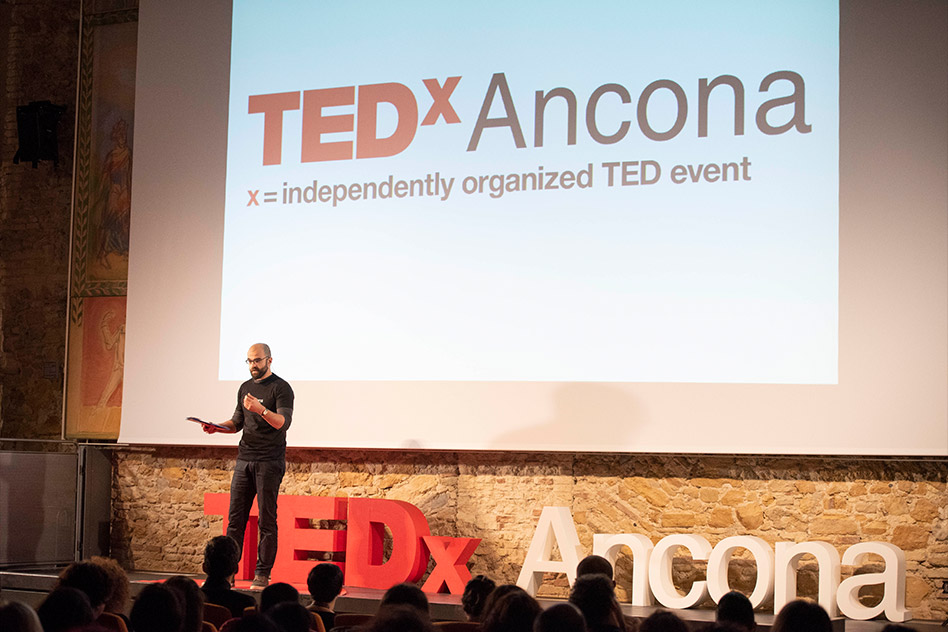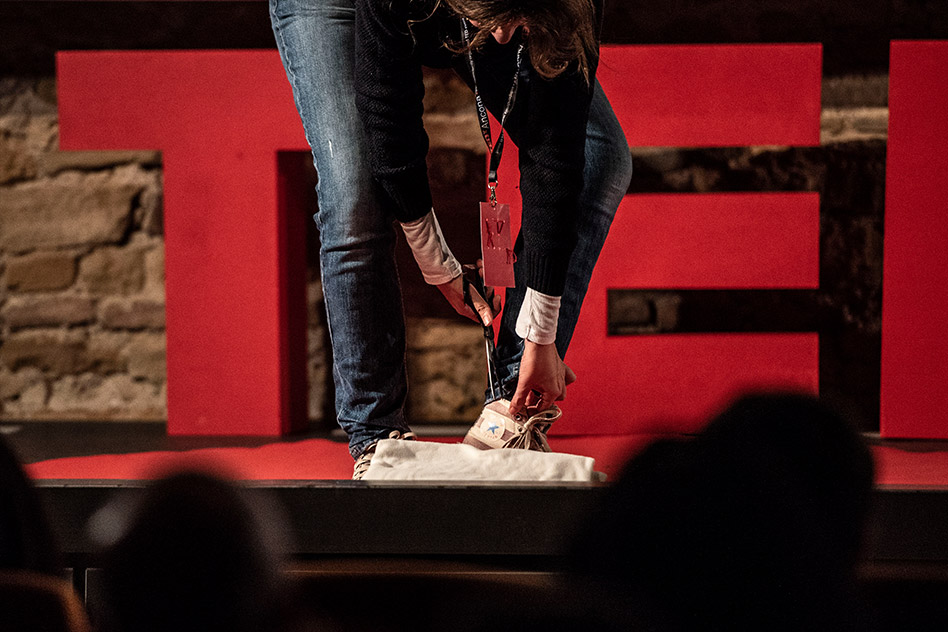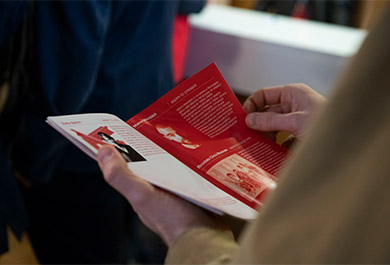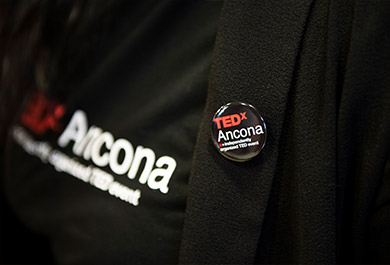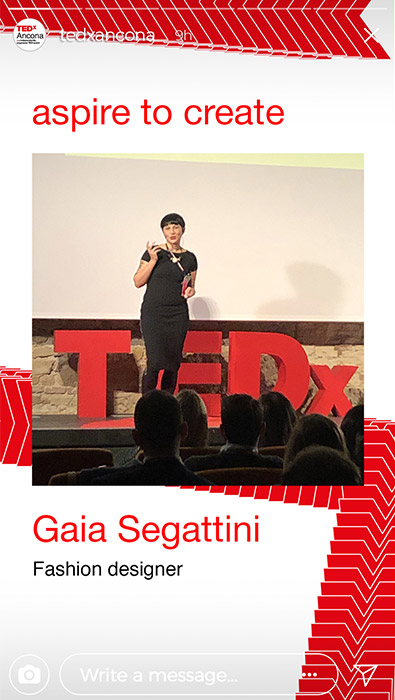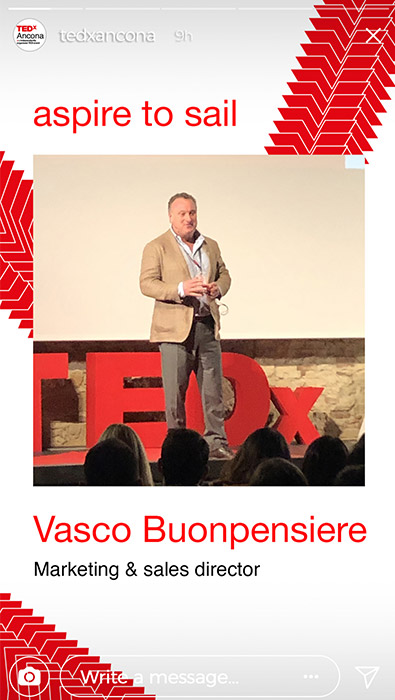 link to contatti
Would you like to know more?
Write what you think, we love to exchange opinions!