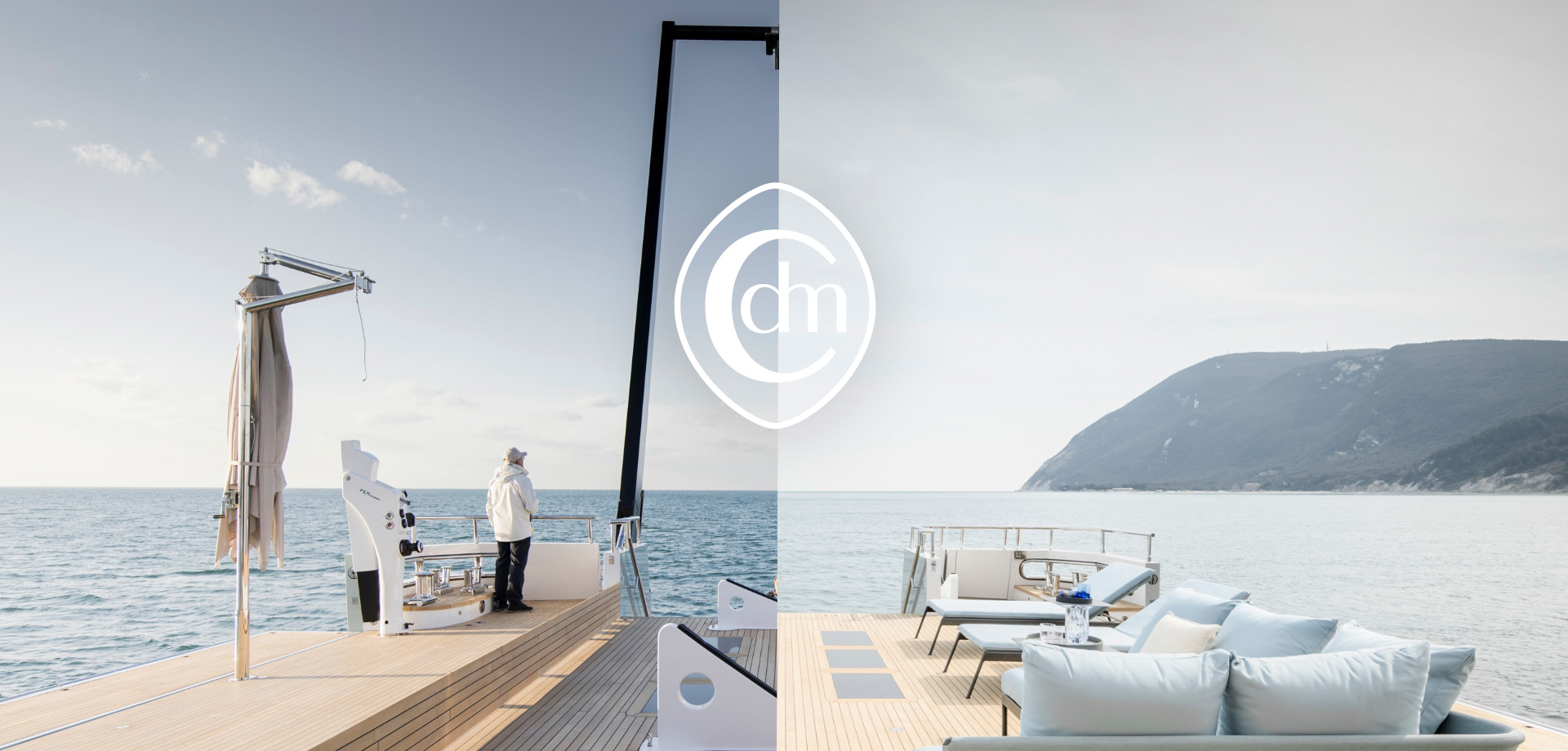 ADVERTISING CAMPAIGN
CANTIERE DELLE MARCHE
ANCONA (AN)
2021
Even before choosing a ship, potential shipowners must come to understand and appreciate the philosophy of Cantiere delle Marche. To choose the shipyard as a partner is to purchase a ticket to a captivating world. An explorer yacht enshrines this potential for fascination, albeit only after having gone through the history, experience, hands and heart of the people who where brought up by these values and live by them to this day.
The project for CDM's new marketing campaign reflects upon the discovery of the unexplored, both in geographical terms – the yachts' ability to carry out exploratory expeditions – and in terms of the new nautical technologies that make this achievement possible.
CLAIM
"There is still much to be explored". CdM's spirit is best expressed in their constant push for further development and improvement of the explorer yacht class, their engagement in genuine exploration. CdM's character as a company is the same as that of its people, professionals who are pushing the boundaries of yachting, "setting the course of explorer yachting".

SOCIAL
In contents developed for social media, copy presents a different structure. The claim, "Explorers", takes on a twofold meaning, referring both to the shipyard's class of yachts, and to the people, the explorers, who work on researching, developing and building these new ships.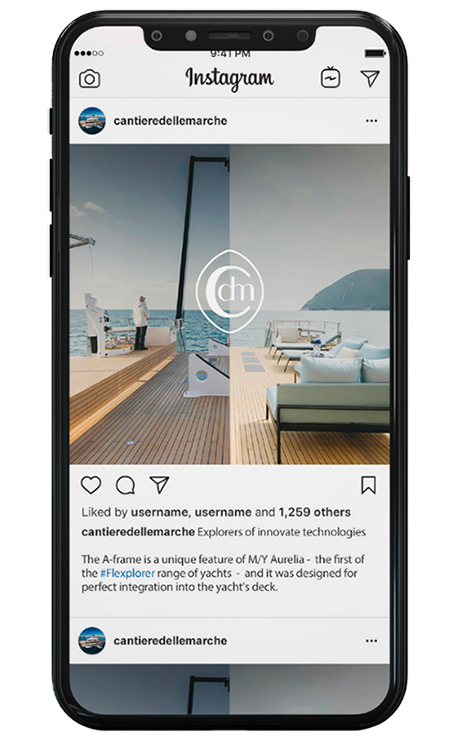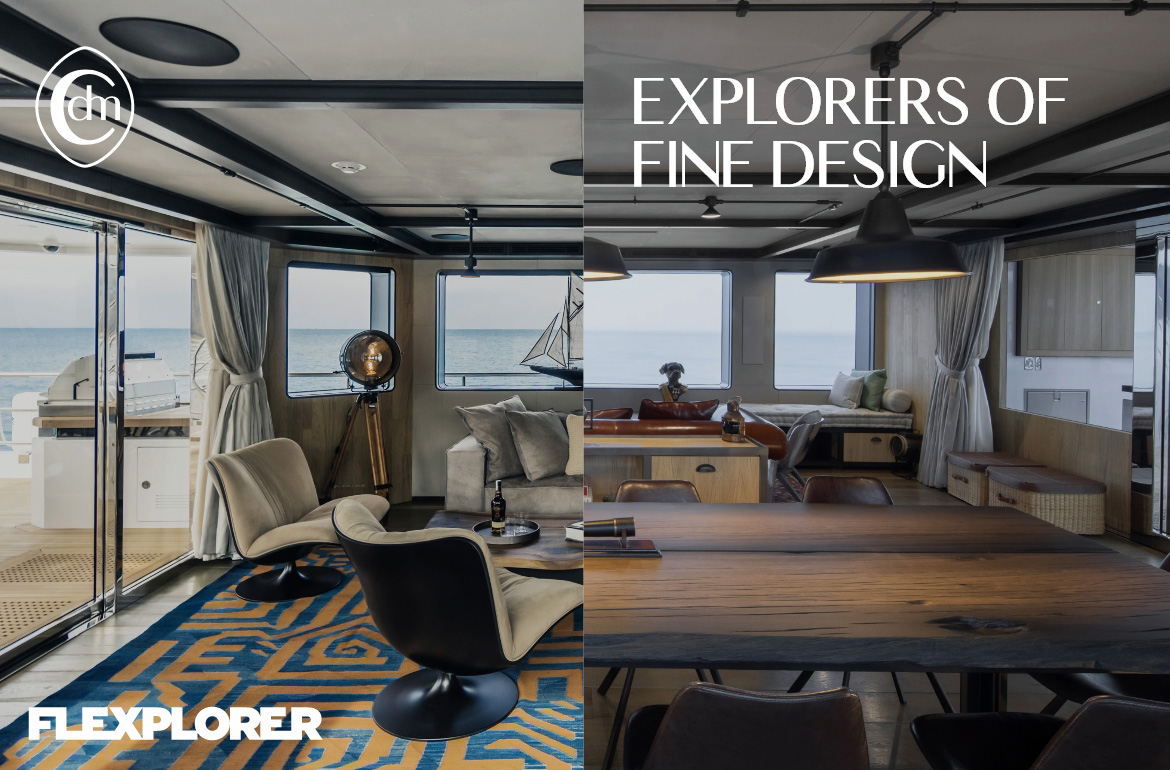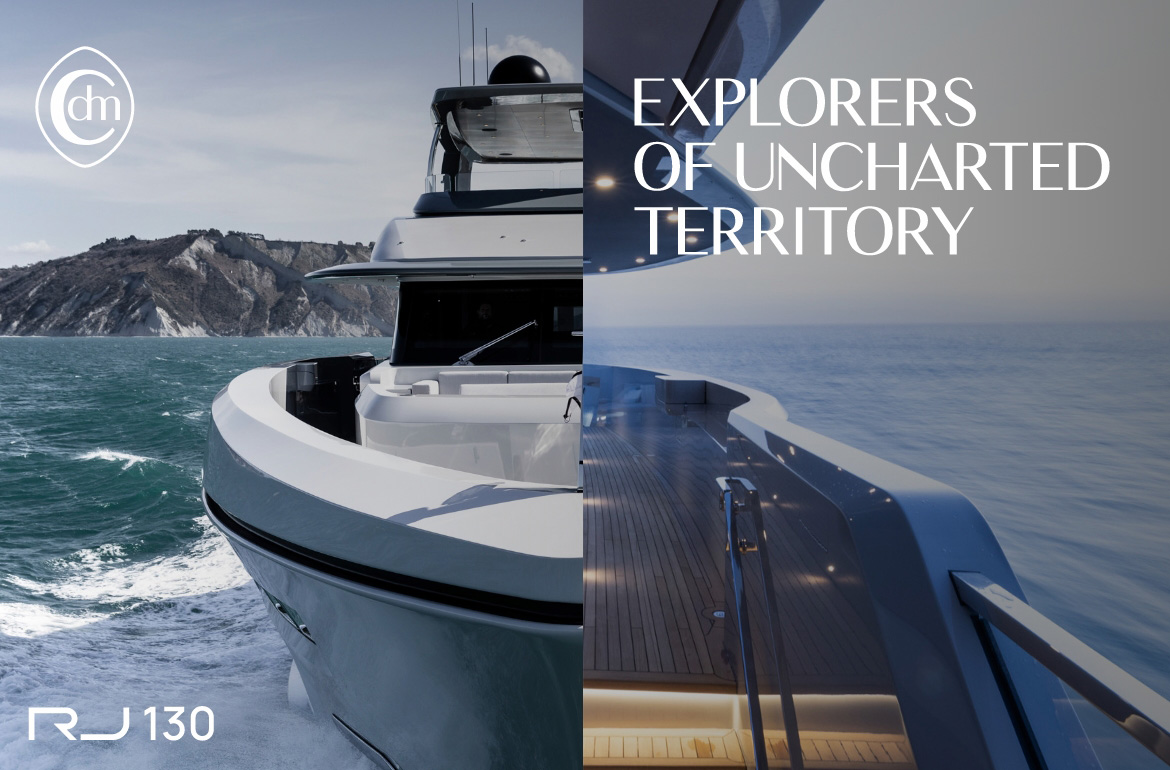 EXPO STAND DESIGN
Even Cantiere delle Marche's expo stand does not dispense with the need to explore new design and layout possibilities. The stand consists of an internal body surrounded by an external frame. Both components may be individually assembled and customized, as they consist of sturdily built elements employing high-quality metals and materials. The panels at the stand's entrance convey the idea of moving across, using see-through surfaces and metal structures. Each element, finishing and detail strives to exceed the limits of the layout which is possible in a given context, while retaining a solid, functional and essential character. "Explorers of fine design"
In collaboration with Simone Alessandrini.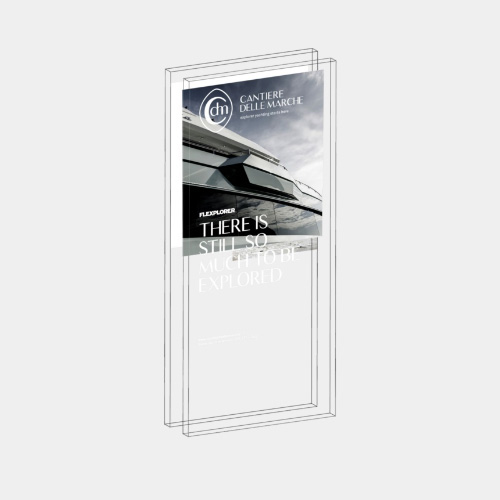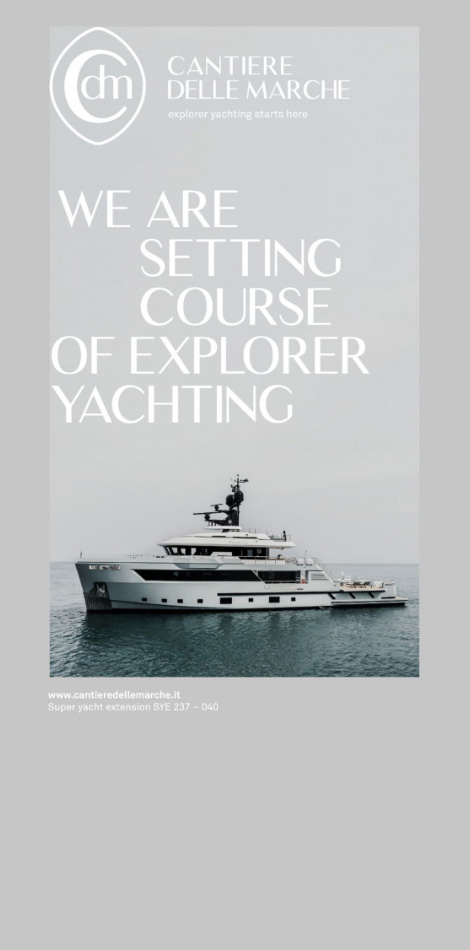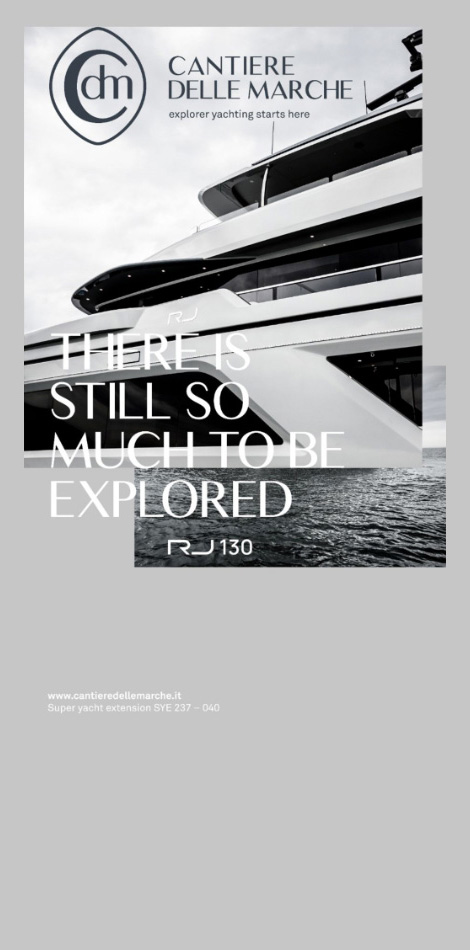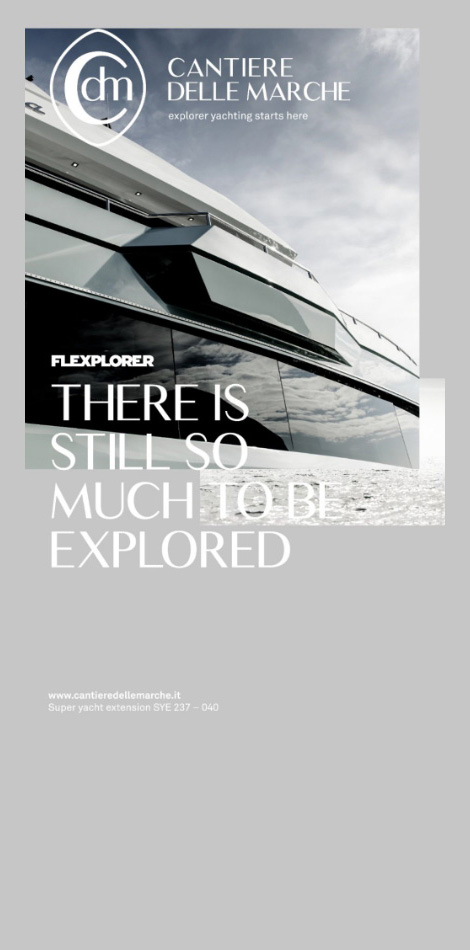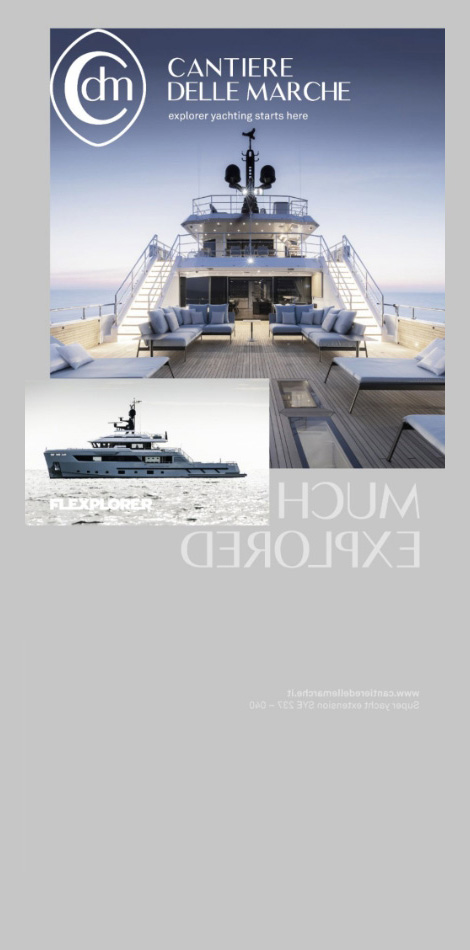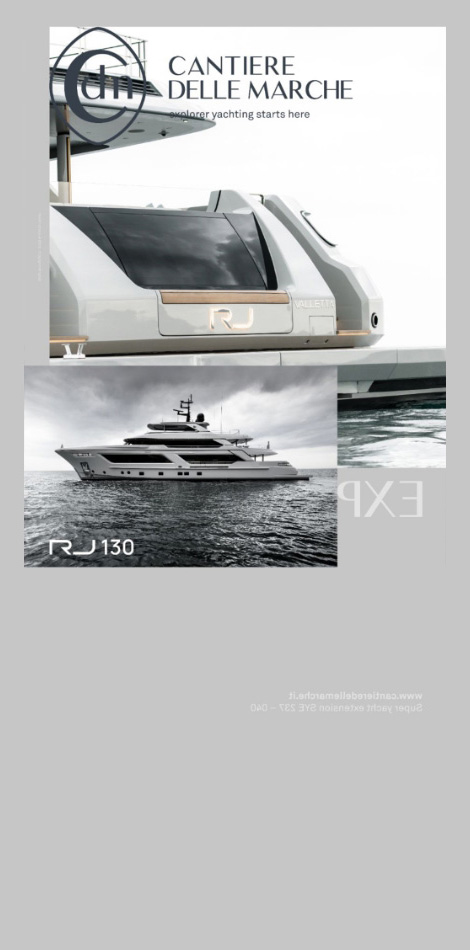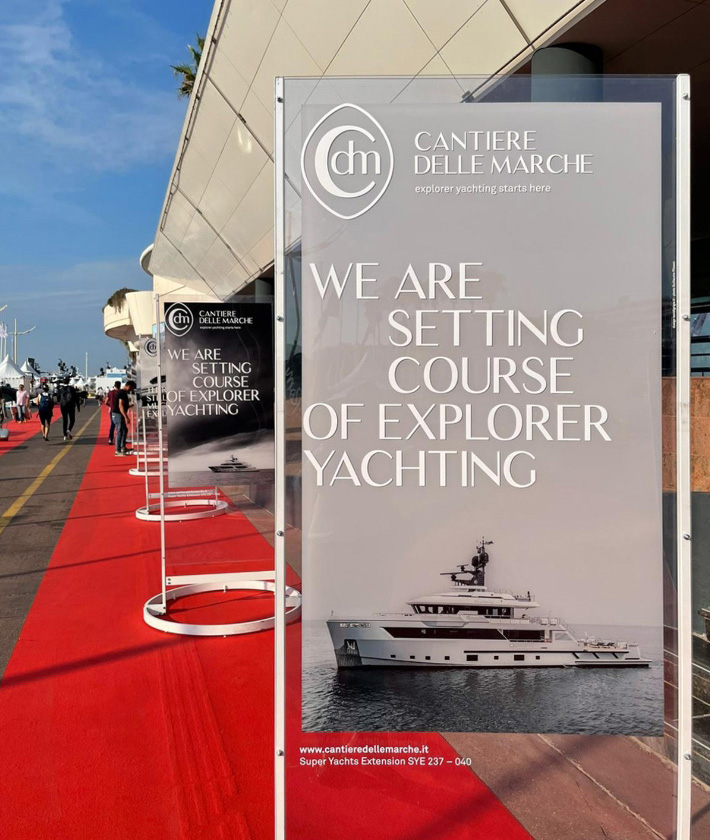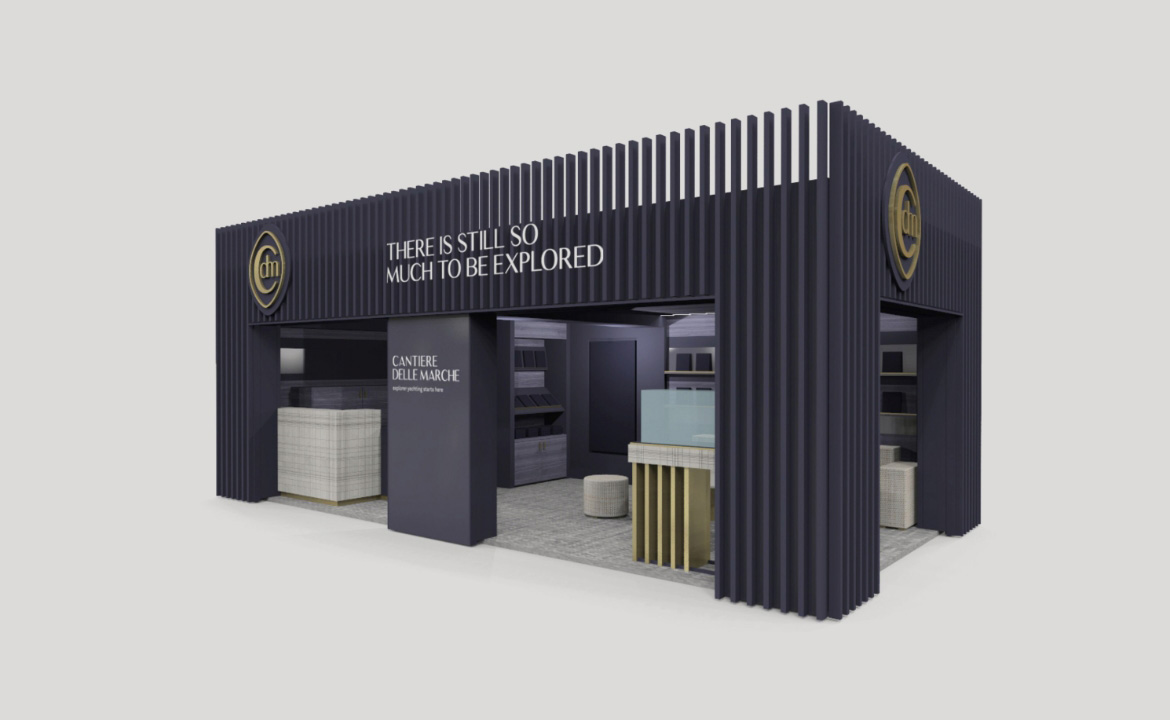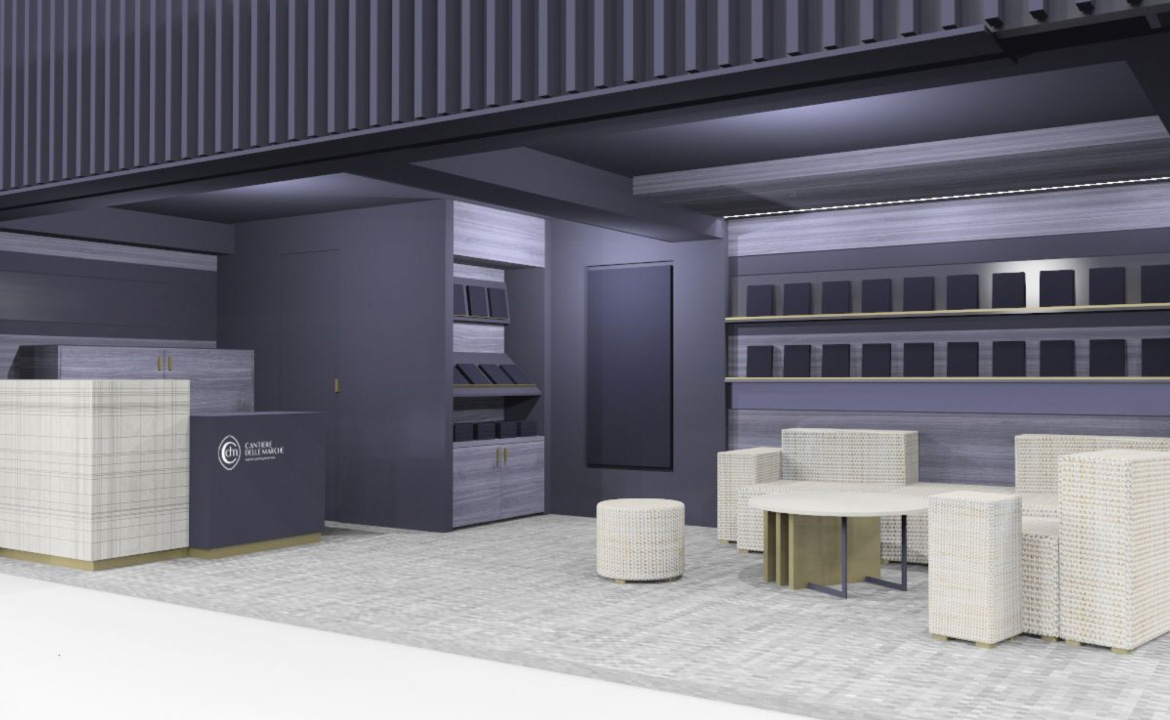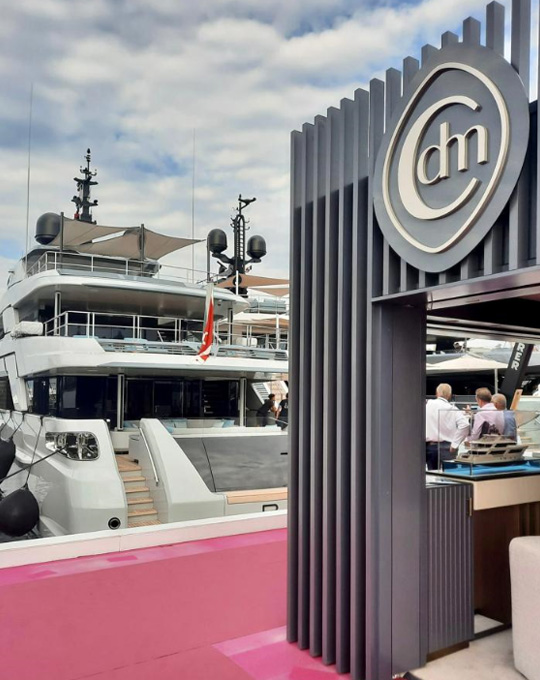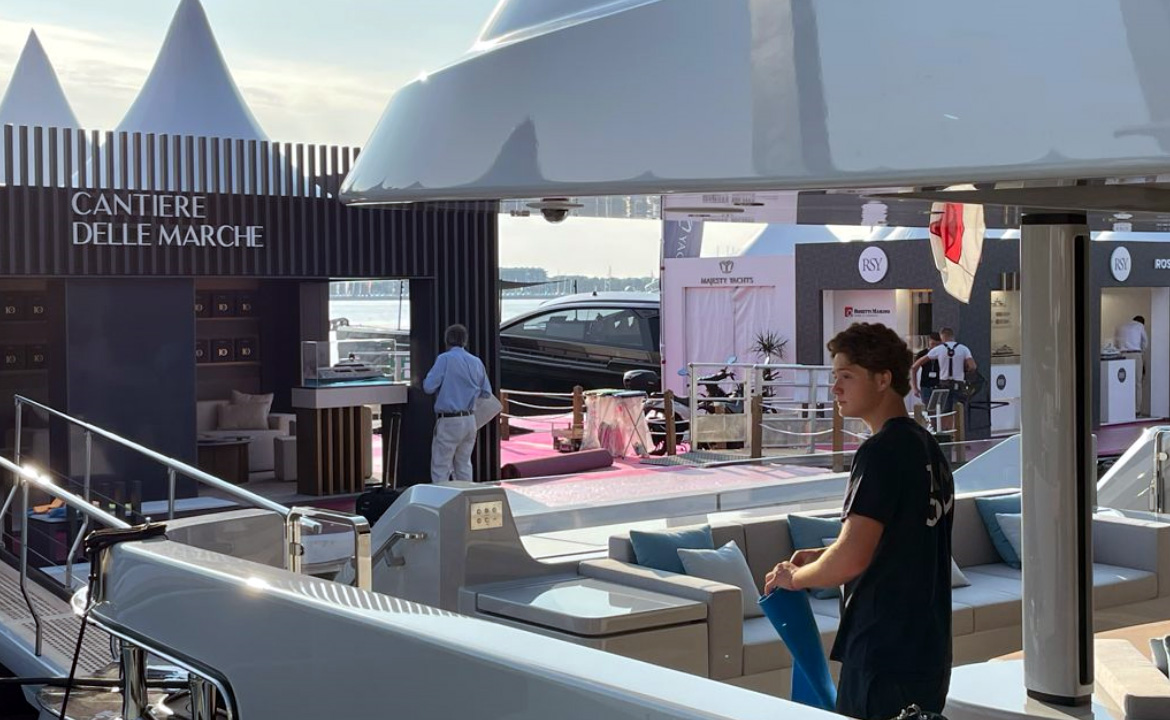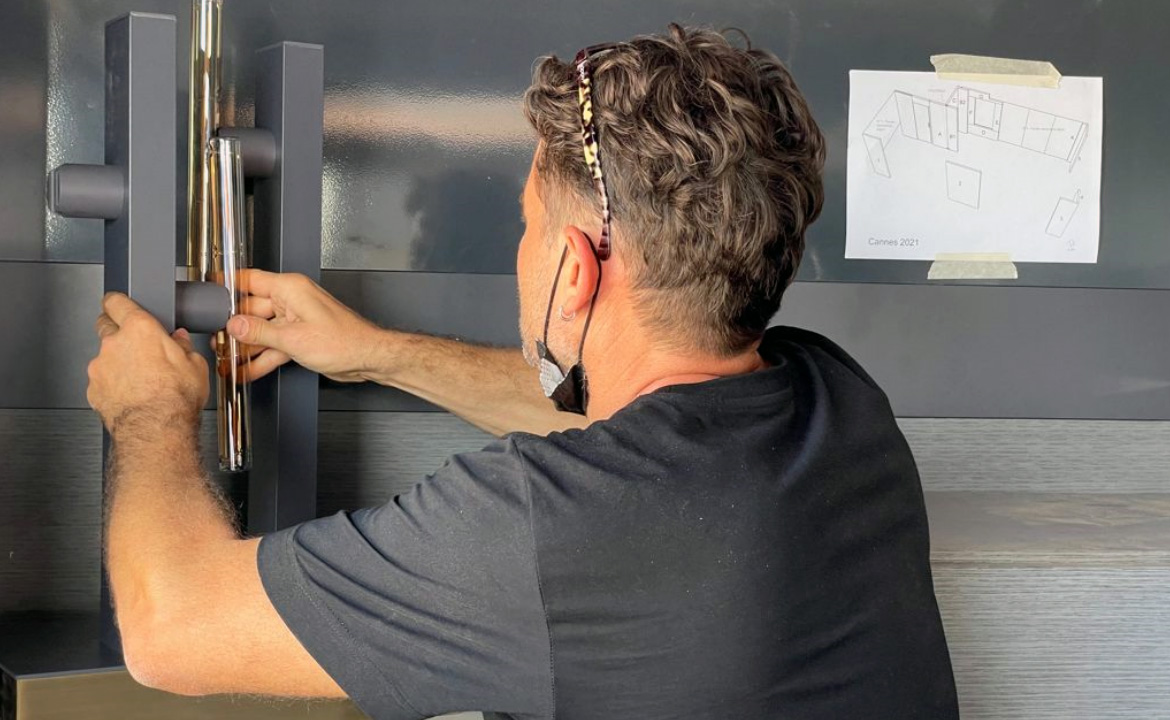 link to contatti
Would you like to know more?
Write what you think, we love to exchange opinions!