IDENTITY
CANTIERE DELLE MARCHE
ANCONA
2019
CdM's story begins in 2010, when a group of people bound by a passion for the sea come together to face the challenges of an ever-changing sector. Cantiere delle Marche is now a well established player and has earned its place in the global yachting market, consistently ranking among the top 20 shipyards worldwide.


The world's leading shipbuilder
in the explorer yacht segment.
For the fourth year running, Cantiere delle Marche tops the rankings as the world's leading shipyard in the explorer yacht segment.



yachts launched
Cantiere delle Marche boasts a constantly growing market share in the 80 to 110-feet aluminium and steel-hulled yachts segment.



yachts currently under construction
Shipbuilding facilities cover a surface in excess of 8,000 square meters, with 6 production lines.


The communication project was built around the client's three main assets: shipowner experience, the world of seafaring, and the product's strengths. These are complemented by a fourth asset: exploration. We used this narrative element to build an emotional link between CdM and the imagery of the explorer yachting segment.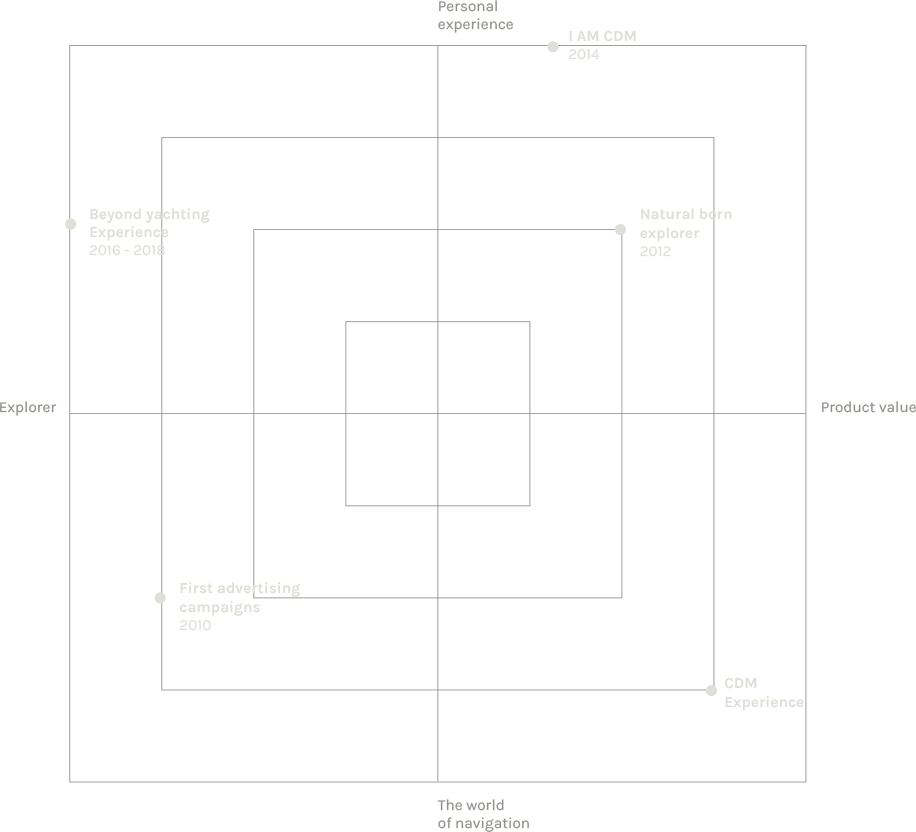 LOGO RESTYLING

Restyling the logo was a process of simplification: we aimed at cleaner lines and a simpler drawing.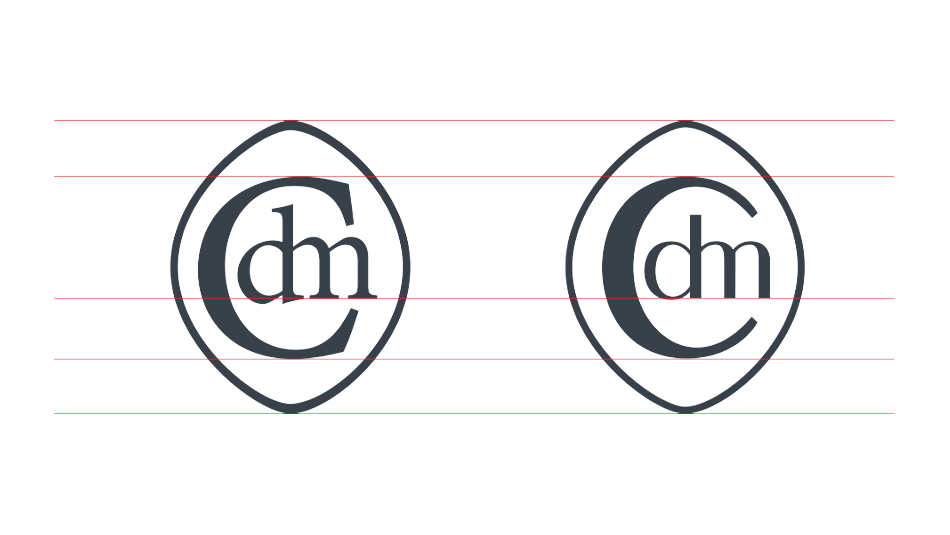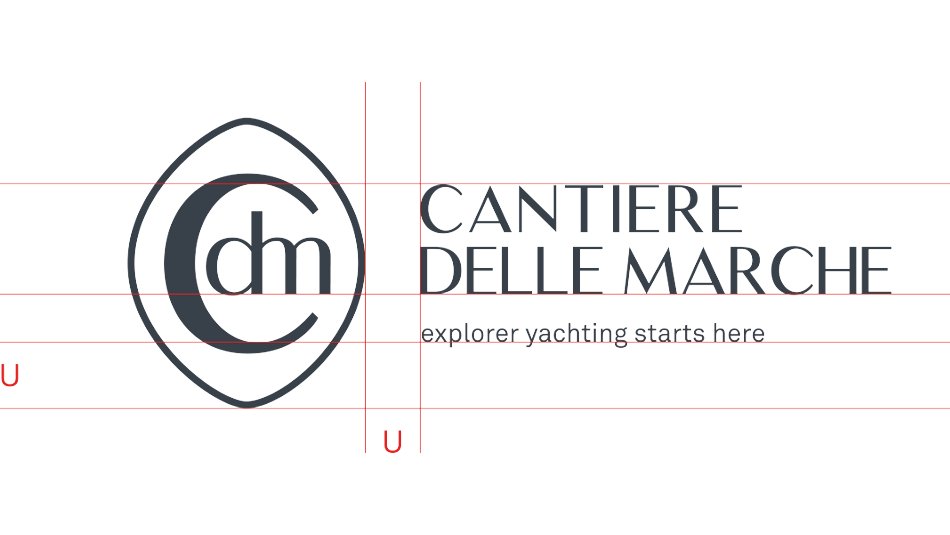 THE PAYOFF

"Explorer yachting starts here" is the shipyard's new payoff. To emphasize the client's positioning, we highlighted the main concept: since 2015, the shipyard is the number one builder of explorer yachts. This has earned it worldwide renown. The payoff and claim are the starting points from which the communication strategy moves.
REGISTER

The payoff fits in a coherent structure, where the incipit "we start" introduces all of CdM's value-added content. The journey through the world of explorer yachting can only begin with the people, design, cruising, choice of materials: these are the assets on which the whole communication is built.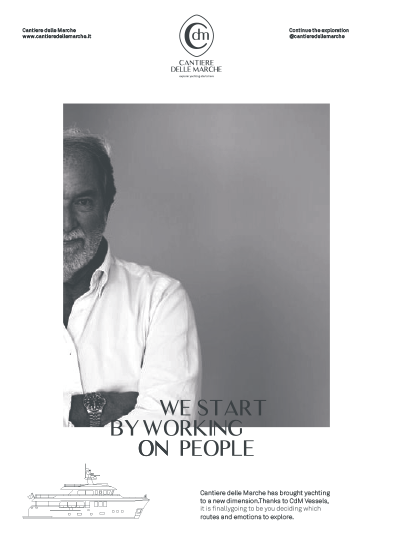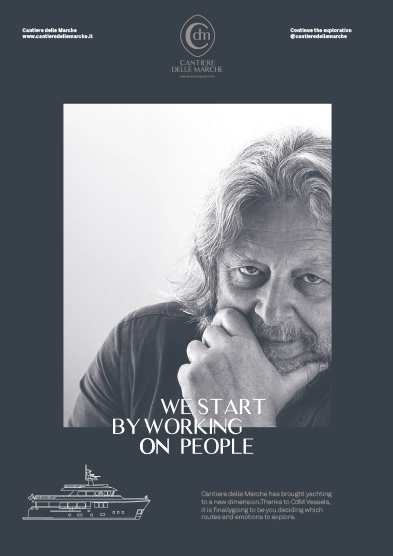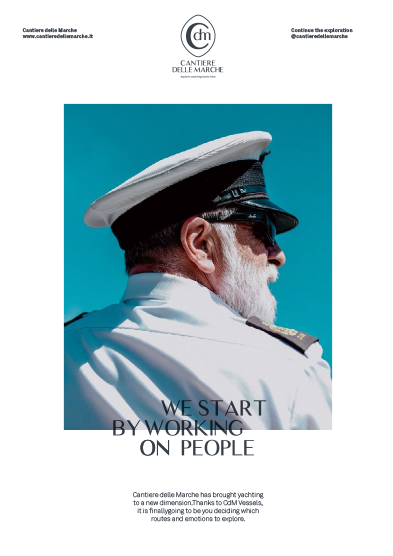 It also sets the rhythm of communication, placing emphasis on the assets on which the client's positioning relies upon. The payoff can be adapted and exploited to meet all communication focuses, through online and offline media such as ADV, Social Networks and the company's website.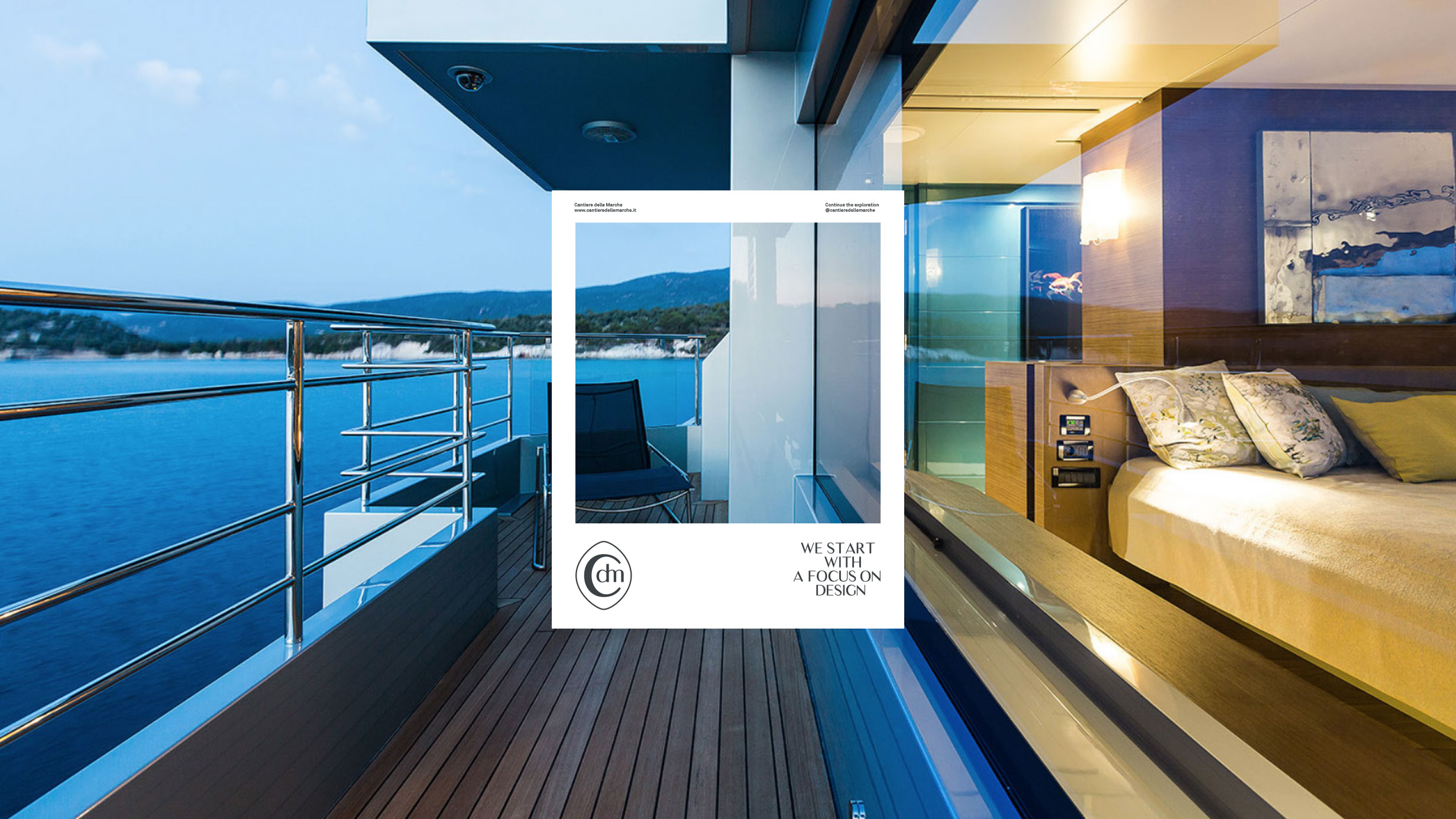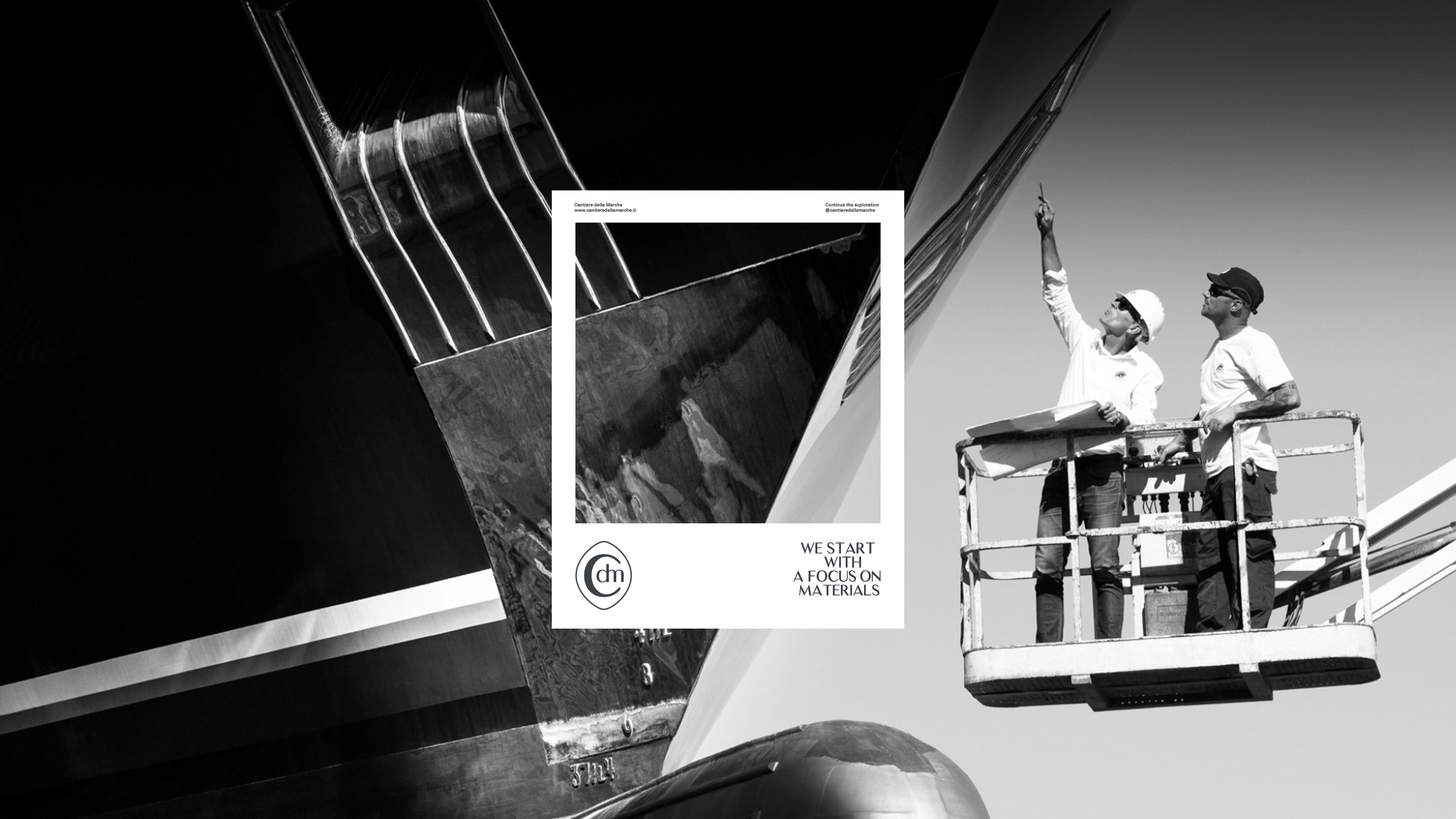 IL CLAIM

The payoff serves as the incipit for the whole communication system. The advertising claim is a direct emanation of the "expedition" concept: "The expedition starts here". Maps, routes and geographical coordinates reinforce the concept, while brand advocates - who have cruised the world on Cantiere delle Marche's explorer yachts - contribute their photographs.
CORPORATE IDENTITY

In addition to redesigning the logo, we also expanded the color palette and typeface, which now consists of two linear fonts with different contrasts in the horizontal/vertical strokes. These new elements were then used to develop the whole of Cantiere delle Marche's corporate identity.