BRAND IDENTIT
CANTIERE DELLE MARCHE
ANCONA 2020


Cantiere delle Marche is not a company with a century-old history but this does not mean that its brief past was not intense, full of challenges, courageous choices, memorable events, a few stumbling blocks and a lot of success.
This year, it celebrates its tenth anniversary and for the occasion we want to retrace the many lived experiences and press the endless stories of the nautical world in just over ten years. We decided to limit ourselves with a precise number of stories: ten projections of the yard's history, exactly like ten years in business.
COMMUNICATION CORES
The number 10 marks the years of activity of the Cantiere delle Marche and become a symbolic container of the milestone finally achieved. Is a leading graphic element of all ten-year communication activity. Since this element has to be integrated into the graphic alphabet of the Cantiere delle Marche, it has been chosen to develop the ten-year mark using some elements referable to the corporate identity such as the hole of the number 0 was obtained by subtracting from it the drawing of the coat of arms of the Shipyard.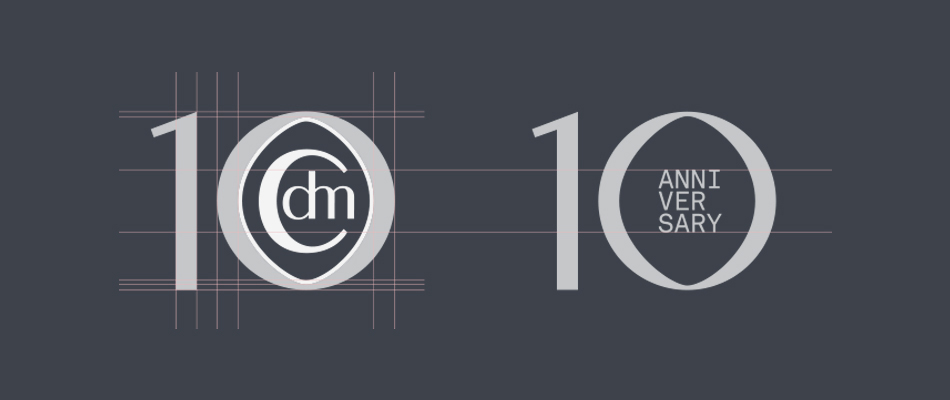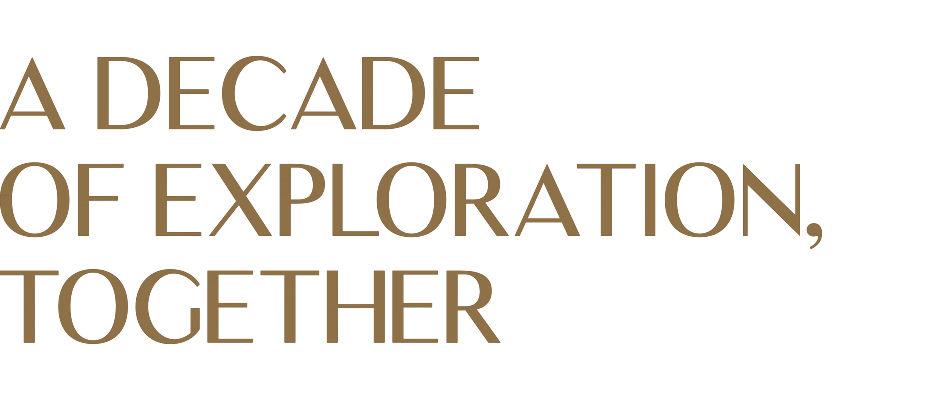 A DECADE OF EXPLORATION, TOGETHER
To give the ten-year communication activity a major contextualization we decided to update the claim "The expedition starts here" with a solution which better suits the communication project. A decade of exploration, together become the new slogan with which the Yard wants to start the celebration of its tenth anniversary with a spirit of sharing and wide openness.
From late latin decalogus, from greek deka-logos, composed by de-ka "ten" and lo-gos "word". Decalogue is a series or set of fundamental precepts, in this case values inextricably linked to the soul of the Yard.
DECALOGUE
What is the decalogue for the Cantiere delle Marche? It becomes the mirror of the Shipyard, a place made of different people, skills and professionalism and a way to facilitate the expression of company benchmarks.Is a tool designed to help the Shipyard to better define its own perimeter. To do so, we asked them to analyze and explore each point of Decalogue drawing on existing documents, statements, notes, drawings and photographs that are part of the past/ present of the company. It's a tool that provides food for thought and, above all, represents a starting point for moving forward.
VISUAL ELEMENT
When you enter one of the Decalogue stories, the communication of the tenth anniversary is transformed. The "zero" of the number "ten" with its circular composition, adopts a different and dynamic aspect each time which is strongly related to the textual content conveyed within the article/interview. This system allows a dedicated generation of both textual and visual content which helps to compose the communicative language of this important anniversary.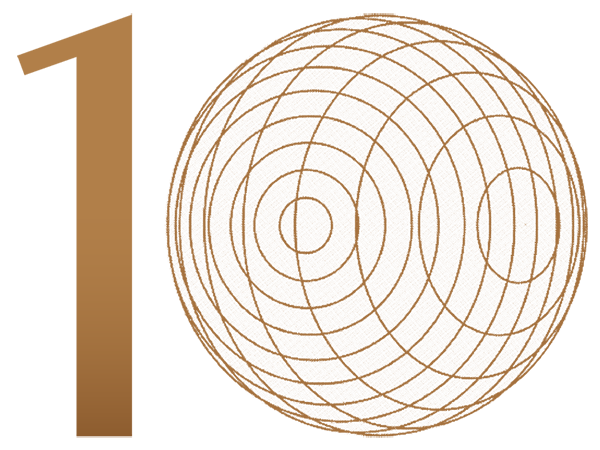 link to contatti
Would you like to know more?
Write what you think, we love to exchange opinions!